UKRAINE – Meanwhile, in far-off Eastern Europe, your heart to help in Ukraine has also come through for victims of war and displaced families like Yana's. Yana was working in her garden in Kherson when her daughter came running and pointing in horror. About 20 Russian soldiers had broken into their home like thieves.
"In an instant, my house was filled with chaos, terror, and a huge number of evil soldiers," Yana said. They were looking for her husband, who served in the Ukrainian armed forces. Taking them into separate rooms, the soldiers interrogated Yana, her 14-year-old daughter, and even her 4-year-old son!
When Yana tried to stand up to protect her children, the soldiers threatened her life, but she didn't retreat. "What kind of soldier are you after attacking a woman with children with your machine gun?" she challenged. "Where is your honor as an officer?" To her shock, the soldiers backed down.
She could only credit a miracle of God for her family's safety. Yana and her children immediately fled their hometown.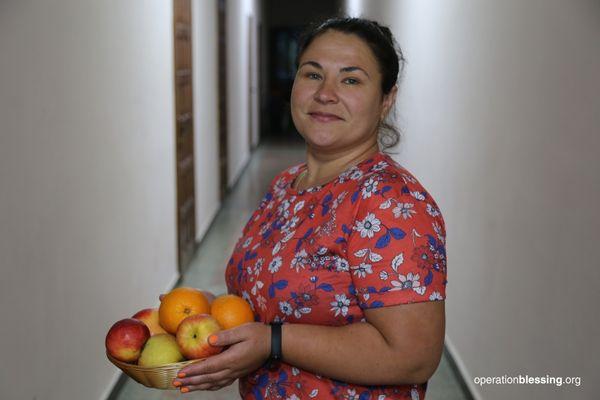 Help In Ukraine After A Terrifying Ordeal
After an equally terrifying and dangerous journey, they finally arrived at the Lviv Theological Seminary in the eastern part of the country where they took refuge. There, they were received as family and given all the food and supplies they needed to survive because of your heart to help the hurting.
"Without this vital support we would not be able to provide for ourselves and would be destitute like many unfortunate refugees," Yana said gratefully with tears in her eyes. "It is very important to have a washing machine, a hair dryer, a blender, and a coffee maker at hand. It really comforts a little and gives a minimal feeling of home and helps us to hope for the best."