ISRAEL – Like many Jewish Holocaust survivors, Maya made it through one of the darkest periods in human history, only to find herself again facing struggle.
Maya was still a small child when World War II erupted. At the start of the war, her father, who had struggled as a journalist under restrictive Soviet rule, left to fight in the army. Before long, she and her mother were restricted to a ghetto, and matters escalated as the Nazi concentration camps opened and Maya's mother was imprisoned.
For a time, kind Ukrainian neighbors kept Maya. Vacily, a policeman, and his wife had no children of their own, and they hoped to protect 2-year-old Maya for the duration of the war and return her to her family once they were freed. However, after a few months, someone reported Maya's Jewish heritage to the German authorities. They took her from Vacily's home and sent her to the concentration camp with her mother.
Knowing the sort of conditions little Maya was enduring, the kind neighbors tried everything to save her, even considering adoption. Vaciliy risked traveling to the concentration camp, claiming that Maya and a number of other Jewish prisoners were ill. Afraid that the sickness might spread, the Germans allowed Vacily to take them away.
Vacily hid the people he saved in a boat, but as winter came, they suffered from exposure. Finally, they were rescued by a plane that took them to Moscow, allowing Maya and her mother to survive to live long, full lives. But Vacily had been discovered for helping the Jews. Maya sadly reported, "After some time, the Germans came, and they killed him and his wife, and also his mother."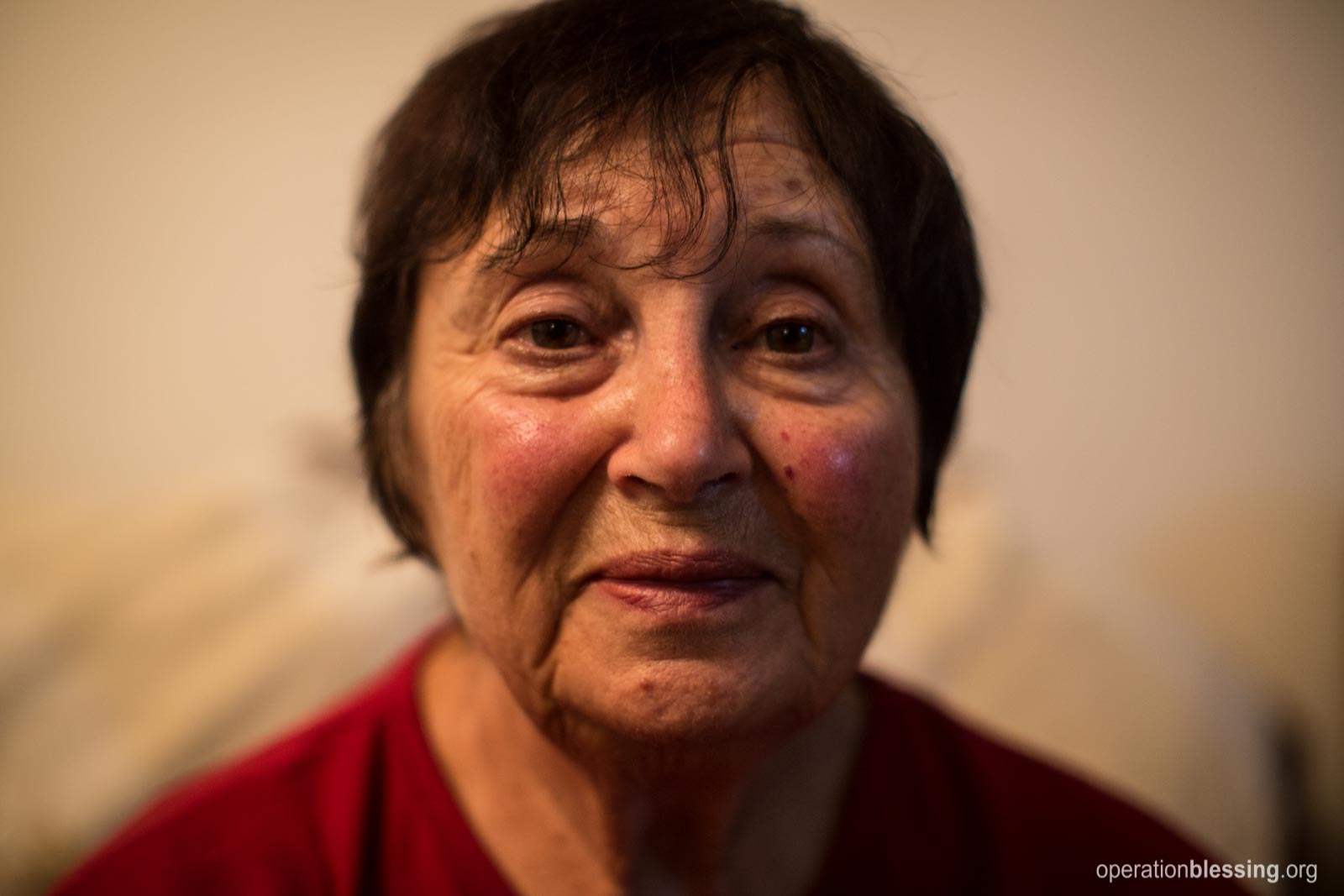 In 1992, Maya and her family immigrated to Israel. Today, neither Maya nor her daughter, who suffers from a mental illness, are able to work. The two struggle to make ends meet on the meager income provided by the Israeli government. Maya often has to choose between paying bills, buying food and purchasing needed medications.
Just as kind-hearted individuals stepped up to help the Jewish people during the war, Operation Blessing is now stepping forward to help Jewish survivors like Maya have a better quality of life with our Adopt-a-Holocaust-Victim program. Many of these now elderly survivors face financial difficulties, but thanks to our faithful supporters, they are receiving food, medical care, necessities and even companionship.
Maya is thankful for the assistance she receives, and truly appreciates the time OBI workers spend with her and her daughter. "We are very lonely, and for us it is very important to talk with people, meet with people. And if the people can help us, we are very happy, of course. I'm sure that most of the survivors are in the same condition as my family, and most of them will be happy to have any help."
From the Field