WORLDWIDE – Another year is wrapping up. And yet again, YOU have faithfully responded to disasters in 2020 all around the world.
Last winter you stepped up when floods hit Africa and tornadoes pummeled Tennessee. When the Philippines faced both an earthquake and a volcano, you sent much needed food, water, and dust masks.
Then came possibly the biggest natural disaster in a hundred years, as the COVID-19 pandemic swept the globe. Because of your compassionate support, we were able to quickly switch directions as we responded to this new crisis, by far the most noteworthy of the disasters in 2020. You provided vital personal protective equipment, masks, and disinfectant products. These reached to the US and around the world, especially providing protection for medical workers and first responders who urgently needed them. Our capacity to create chlorine—thanks to our clean water initiatives—supplied vast quantities for stopping the spread of the virus.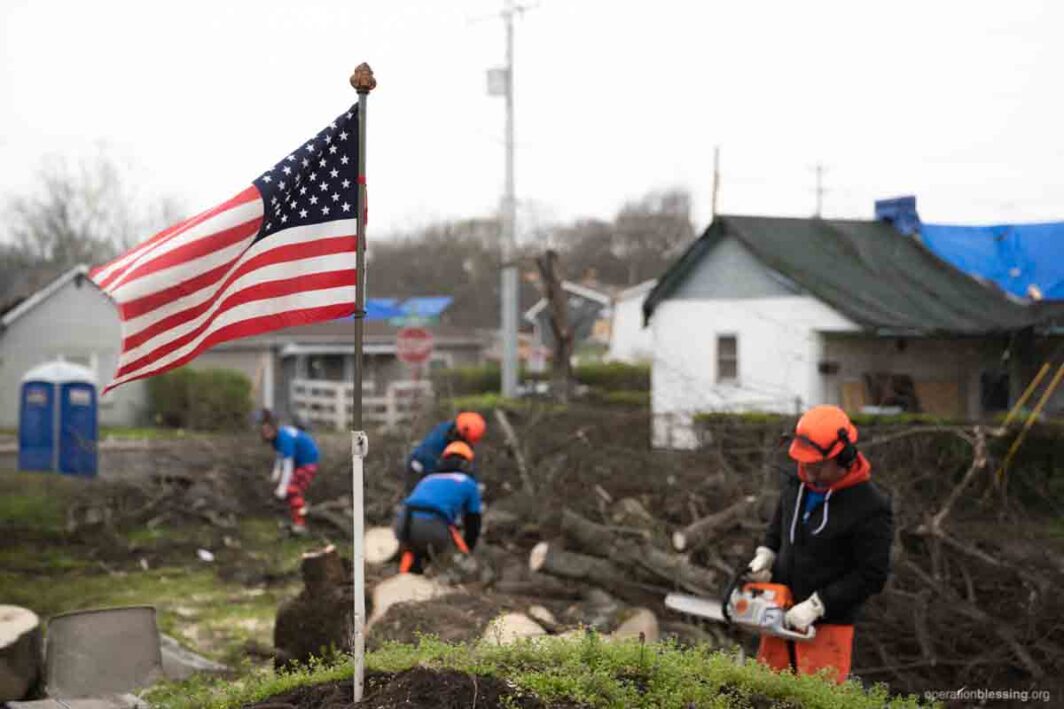 Coronavirus Shutdowns And Hunger Relief
As soon as coronavirus shutdowns began, the biggest need suddenly became food. You quickly responded with emergency food and hygiene supplies throughout Asia, South America, and Africa. You also provided increased grocery distribution, brining hunger relief to families in the US. In addition, you gave invaluable handwashing stations to those in vulnerable areas. And in the meantime, you also sent help to flood victims in Michigan.
One Of The Worst Hurricane Seasons in History
By late summer, as the virus raged on, hurricane season was in full swing. The 2020 hurricane season proved to be one of the of worst in recorded history. When Hurricanes Laura, Sally, and Delta pummeled the Gulf Coast, you sent recovery assistance. This included water, food, and much-needed ice. Our volunteers reached out to tarp roofs and clean debris. When we discovered an entire hospital was struggling without water, thanks to you, we installed a reverse osmosis machine to provide clean water to keep them running during this critical time. You also sent help to fire victims in Ukraine, typhoon victims in the Philippines, and flood victims in Cambodia.
Natural disasters may be a constant in our ever-changing world. But together with compassionate friends like you, we can all be there for victims in need, shining a light in the darkness.