UKRAINE- For families in Ukraine, the war came as a shock. Overnight, peaceful neighborhoods were turned into hubs of violence. The once quiet landscape became enormously dangerous with no warning to the inhabitants. The sky was filled with the sound of deadly weapons and ordinance. Tetyana and Valentyna saw rockets, missiles, and shells exploding in the area around them.
For Tetyana and Valentyna, this kind of devastation made living in their hometown unbearable. In the wake of the destructive violence, basic necessities were taken away. Utilities like electricity and running water were no longer available due to the fighting. Life as they knew it was shattered.
Valentyna said she was not a believer before the invasion. As the intensity of the violence unfurled around her, she prayed for GOD to save her. Her prayers were answered. They fled to safety where Operation Blessing and other humanitarian groups in Poland were waiting to help them.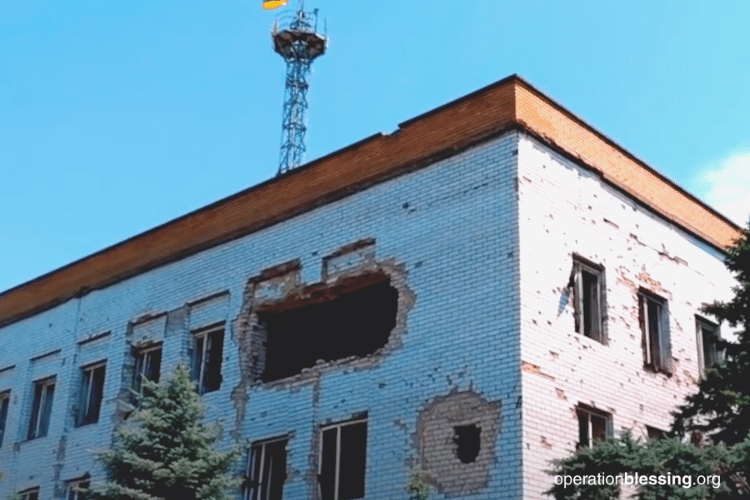 Humanitarian Groups In Poland
When they left their homes to escape the violence, they connected with local humanitarian groups in Poland that partner with Operation Blessing and Orphan's Promise. They also were united with other Ukrainian refugees who were forced to leave their homes.
Thanks to the love and support of our partners, there is plenty of fresh, healthy food, and critical supplies for these families. Thank your for heart to help Ukrainian refugees as they adjust to their new lives in Poland.