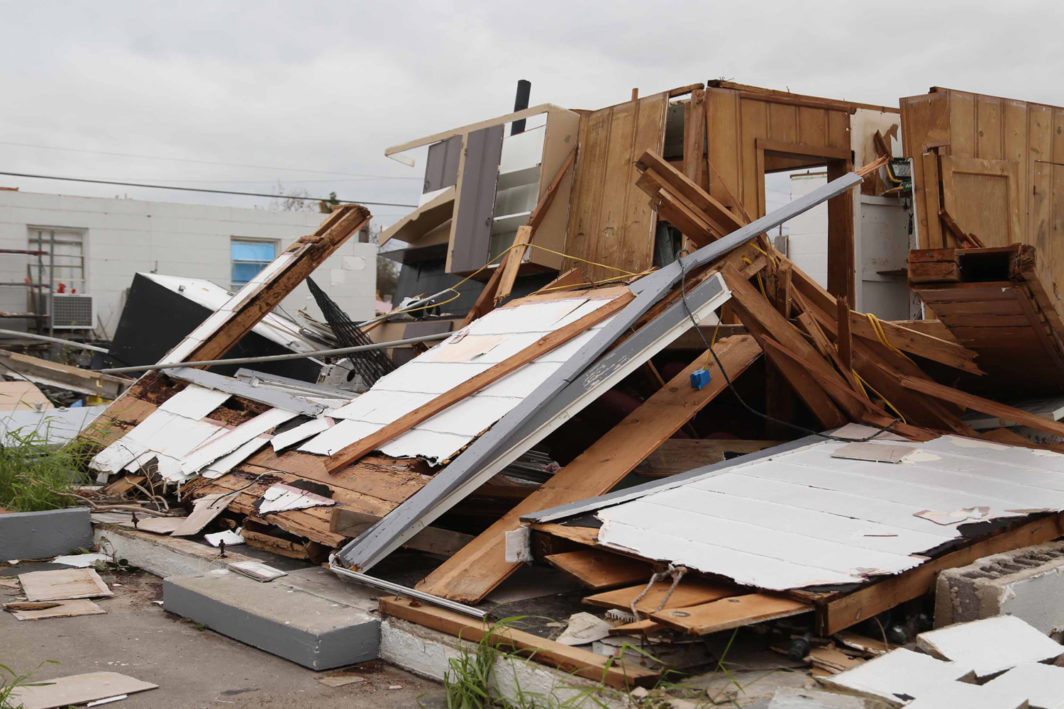 Operation Blessing has had decades of experience with hurricane relief. Featured below are videos from just a few of our hurricane relief initiatives. These videos depict efforts in the Southeast, Puerto Rico, and the Caribbean.
Your donations and volunteer work provide relief for hurricane victims and have a big impact on areas hit by disasters. Your support allows us to respond quickly to regions impacted by storm surge, high winds, and the terrible destruction unleashed by hurricanes.
When we begin a hurricane relief effort, we share videos showing what is being done to prepare and provide hurricane relief for an area in the path of a storm. One way to see our hurricane relief and preparation efforts is to visit our Youtube Channel, featuring scores of videos from hurricane relief and recovery efforts.
Our Hurricane Videos Show the Immensity of Relief Needed

Following a hurricane, victims need comprehensive assistance. You will notice in our videos just how much manpower goes into procuring, housing, shipping, and distributing relief aid after a storm. It can involve food, water, hygiene items, repair and cleaning supplies and more to meet the needs of a community trying to recover after a hurricane. These relief efforts require volunteers, capital, supplies, and of course a strong organization to get these resources to the people who need them.

Videos Show How Operation Blessing Mobilizes for a Hurricane Relief Effort

Our videos show how your support makes an impact in the lives of hurricane victims. This support in the form of donations and time is critical during those first few days and weeks following a hurricane. The need to help provide essentials, shelter, medical care and more, requires a unified and consistent effort from friends like you. The difference your help makes is immeasurable and allows us to help more people after the shock of a category 5 and other intense hurricanes.
Hurricane Harvey Relief Efforts
The relief effort after a massive storm like Harvey can be daunting. Operation Blessing partners, volunteers and friends stood ready to help stabilize the Texas area affected by Harvey. This video clip shows the beginning of the process.
---
Relief from Hurricane Harvey: Supplies For Babies
A hurricane relief effort is about helping all of the embattled citizens of an area following a hurricane strike. After Harvey, the needs of families came in different sizes and shapes. For many with infants and young children, the loss of a home meant the need for cribs. This video shows the effort to meet these specific needs.
Hurricane Harvey Relief: Cleaning Up the Destruction
A large part of hurricane relief comes down to cleanup. Operation Blessing volunteers met the challenge to help remove the masses of debris that had to be discarded after Hurricane Harvey in Texas. Here is a video showing that incredible effort in action.
Donations from friends like you helped Operation Blessing provide for families who lost everything.
---
Relief Efforts for Hurricane Dorian on Video
Hurricane Dorian was one of the most powerful hurricanes to ever hit the Caribbean. This category 5 storm did untold damage in the Bahamas. Thanks to your support, Operation Blessing went into action before the hurricane even hit and continued long into the relief and recovery efforts.
Here are some videos that showcase our efforts to help our friends in the Bahamas and North Carolina. Even before the relief effort, Operation Blessing, with the support of friends like you, went into action to begin preparing for the onset of this inevitable natural disaster. Disaster relief begins with preparation.
Hurricane Relief for Dorian Starts with Supplies
This video shows how supplies of just about every type are essential to the relief effort. Basic necessities like water, electricity, food, and medical care are diminished or are outright unavailable following a hurricane. This is where your support helps us battle the suffering caused by a hurricane like Dorian.
Here is a second video that shows the days leading up to the impact of Dorian and the initiative to prepare.
---
Hurricane Michael

Hurricane Michael made impact on the Florida Panhandle in 2018, tearing a path through places like Panama City. Roofs torn off, homes flattened, and lives in ruin necessitated hurricane relief effort on a huge scale. Your prayers, support and time all were immeasurable in helping bring solace to the people of Florida after the devastation of Michael. Here is a short YouTube video that shows the scale of destruction of this storm and how critical your support was.

Hurricane Florence

When Hurricane Florence rampaged through Lumberton, North Carolina, the need to quickly get food, water, and supplies to men, women, and children became a priority. Your support and donations helped us provide hot meals to residents struggling to recover after the flooding and damage unleashed on them by Hurricane Florence. This video shows how your support helped provide those meals to hurricane victims during the relief efforts
Hurricane Relief and Rebuilding in the Bahamas after the Storm
Like with other powerful hurricanes, flooding did tremendous amounts of destruction to buildings and homes. The donations and help from our partners allowed us to help rebuild lives and homes. Here is a video about how your aid helped in North Carolina after Dorian.
Hurricane Relief Involves YOU!
You can make a difference in relief efforts after a hurricane. Your donations, your time, and your prayers all help bring solace to those whose lives have been upturned by hurricanes. Become a partner with Operation Blessing and live your faith, one relief effort at a time!
More Information About Hurricanes
Looking to find out more about hurricanes and the impact of these storms? Check out this hurricane question and answer page with information on hurricanes, their causes, and historical storms. We also have a hurricane fact page, full of key information about these devastating events.