HONDURAS – When COVID-19 hit, the world stopped. Government-imposed restrictions made life difficult for people everywhere— especially in impoverished nations. There, many must labor daily just to provide the bare minimum to feed their families. So losing work for even a short time means children going hungry. But you reached out to meet them in their need, providing help and hope through microenterprise assistance.
You Gave Women The Tools To Feed Their Families Through Microenterprise Assistance
For people like Carmen and the women she works with at a bakery co-op in Honduras, COVID drove them to the brink of bankruptcy. "The business was not working because of the effects of the pandemic," Carmen explained.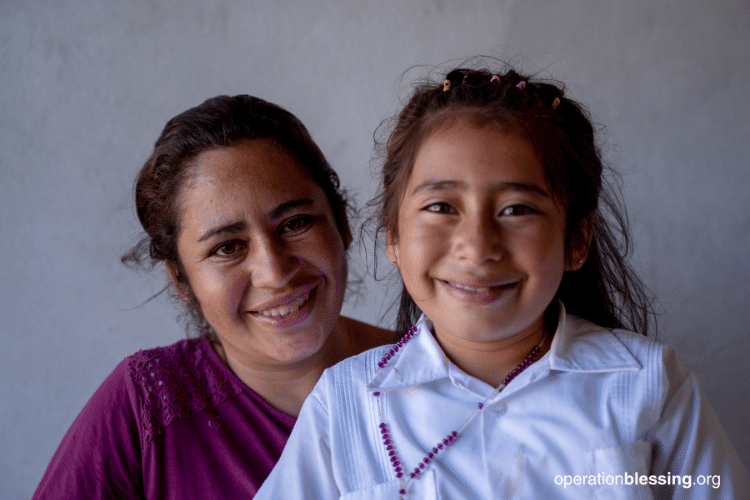 As a single mother, Carmen must shoulder the burden of being her small family's sole provider. At times, she was even forced to borrow food from her neighbors to feed her 8-year-old daughter, Dominic. But then Operation Blessing learned of their desperate situation.
Our teams realized one cause of Carmen and her co-workers' struggles was a lack of equipment for their food production business. The ladies make and sell pinole (a tasty mixture of ground corn, peanuts, cinnamon, pepper, rice, and wheat), plantain chips, and cakes—all without proper tools.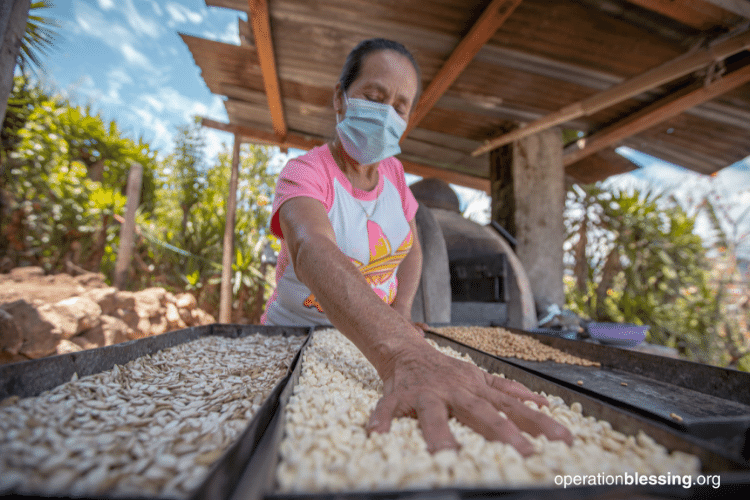 Microenterprise Assistance Helps Local Entrepreneurs in Honduras
But then friends like you came to their rescue with microenterprise assistance and gave them a hand up to save their bakery. Carmen's business is now able to thrive because you provided her women's group with an electric mill to quickly and efficiently process the seeds and grains they previously had to grind by hand. They also now have what they need to make and slice baked goods, presenting them to the public with pride.
Your help gave their business a real boost, and all the ladies involved have been blessed! Carmen shared, "Thank you to the donors of Operation Blessing for what you have given us." With hope for the future, she continued, "We are going to take advantage of everything you gave us to make our business grow even more."
And, thanks to your compassion for these local entrepreneurs, Carmen's daughter now has the stability she needs to thrive and pursue her dreams— and so do many others.