JORDAN – It seems like a lifetime ago, but once upon a time Wisam had a good job in Mosul, Iraq, that allowed him to support his wife, Anwar, and their eight children. The family lived in a Christian community and enjoyed a good life together. Then, ISIS came.
Persecuted Christians in Iraq
The attack was brutal. Tragically, ISIS killed one of Wisam and Anwar's daughters. Wisam was handcuffed and taken away from his family.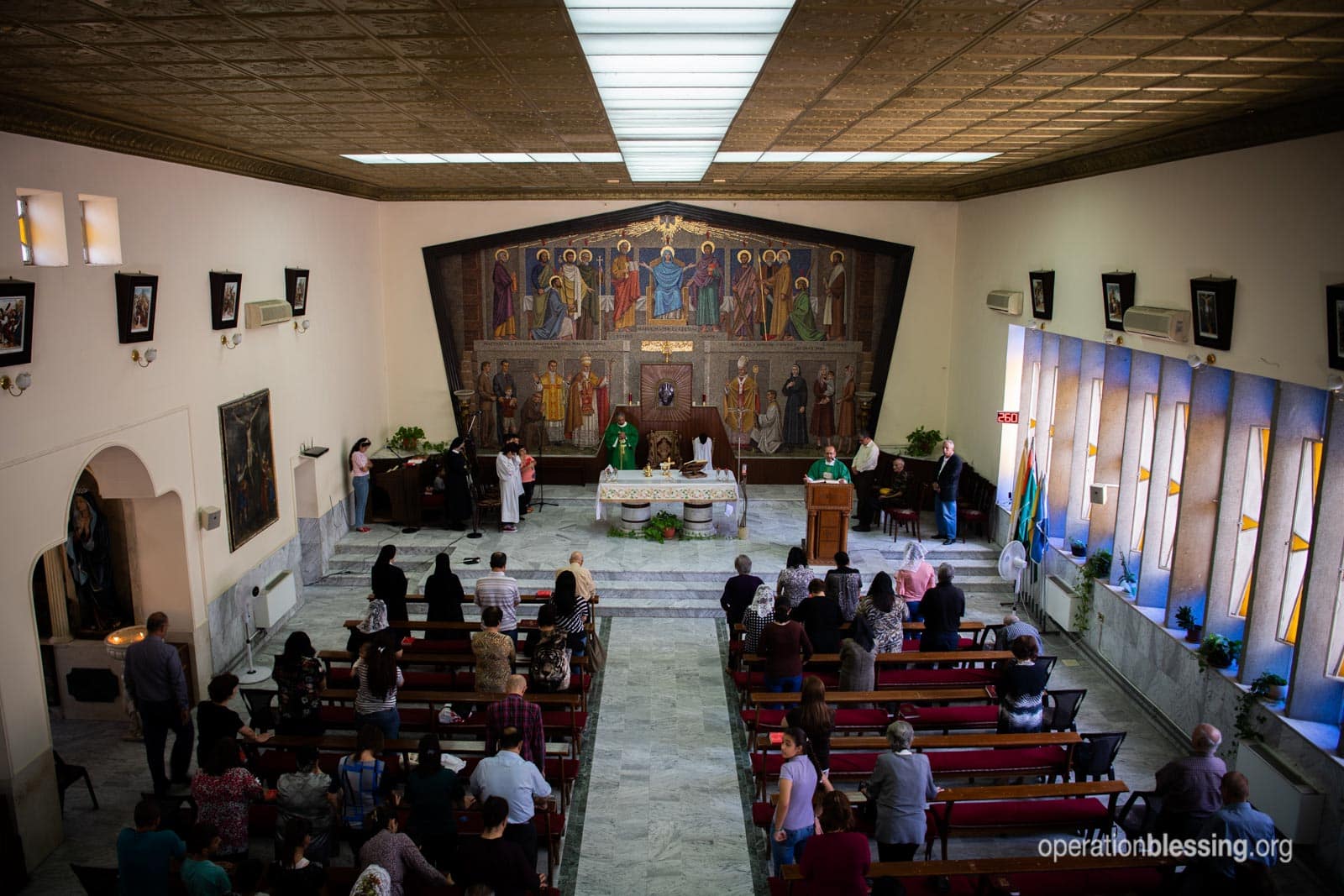 The ISIS attackers imprisoned Wisam in an underground borehole without food for over 72 hours. Thankfully, U.S. Army forces rescued Wisam, and he was reunited with his wife and children. Shortly thereafter, the whole family escaped to neighboring Jordan.
Refugees in Jordan
Unfortunately, their problems did not end when they left Iraq. In Jordan, the family is classified as visitors, and not refugees, by the United Nations. As visitors, they cannot receive benefits or protections from UN programs, and their only option was to move into a rented one-bedroom apartment in Amman. To make matters worse, visitors are not legally allowed to work in Jordan, which left Wisam with no way to support his family. With no money coming in, the children couldn't go to school.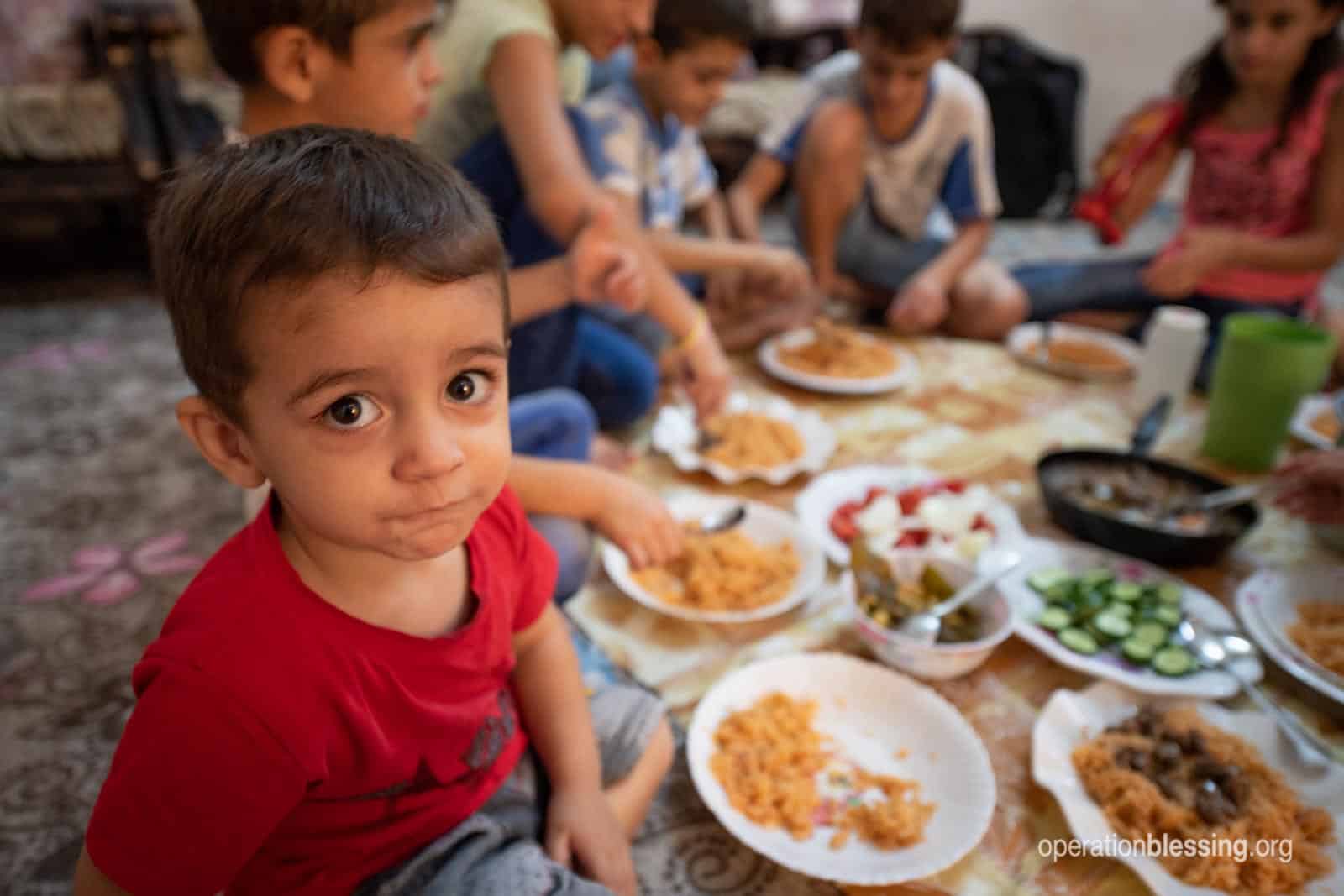 Things were looking bleak for this Christian refugee family who had already endured so much. "To be honest, I had nothing to feed my children," Wisam said. That's when Operation Blessing supporters like you became an answer to prayer for Wisam and his family.
You Sent Humanitarian Aid
Since 2015, Operation Blessing has been working with church leaders in Jordan to bring hope and relief to persecuted Christians and refugees from Iraq. Father Khalil, one of these church leaders, met Wisam and Anwar and connected them with OBI.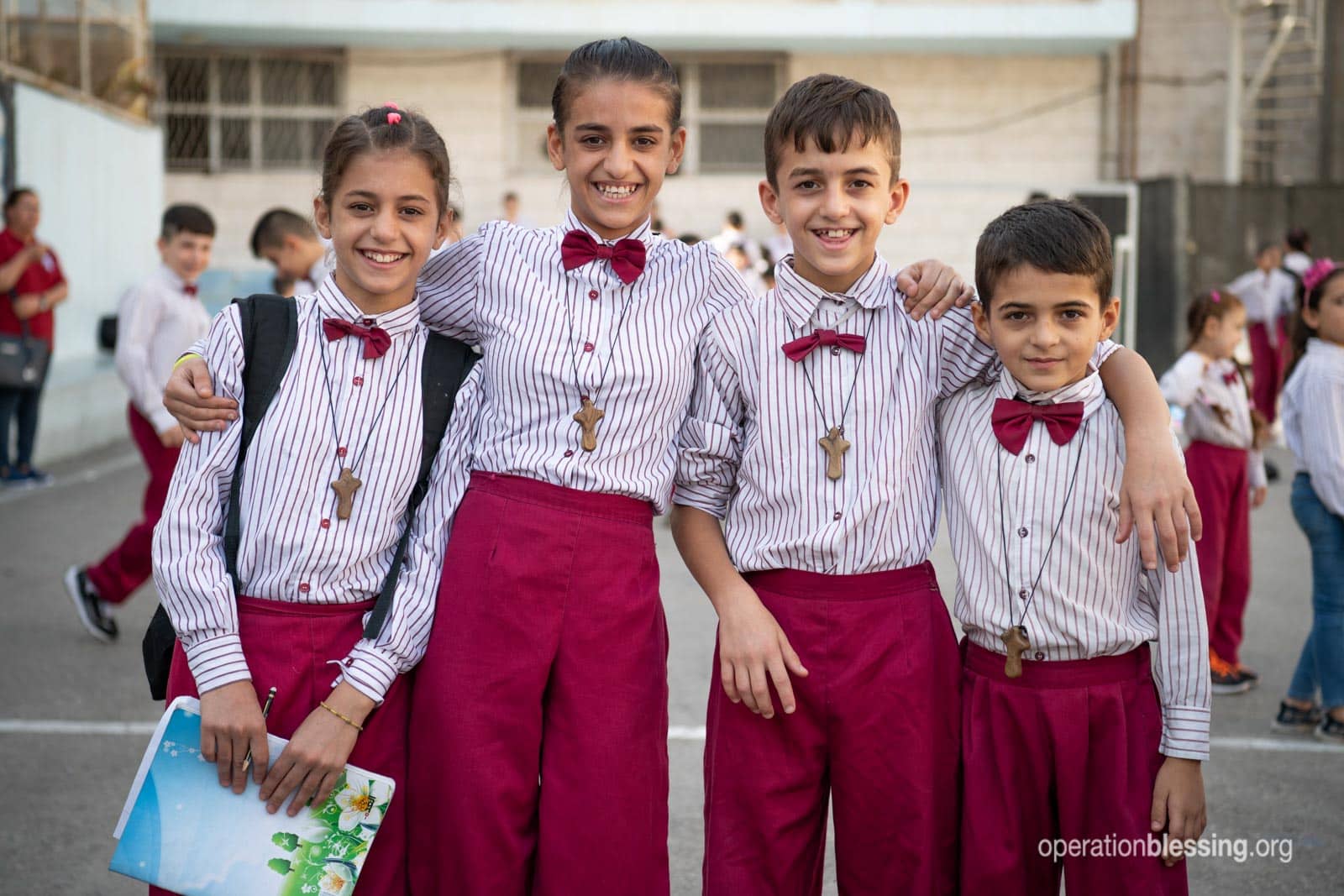 Through Operation Blessing supporters, the family received food supplies, winter clothes, a gas heater, and more! Not only that, OBI provided for the school-aged children to attend a local Operation Blessing-supported Christian school, including tuition, transportation, uniforms, school supplies, and even school lunches. "I was happy that my kids are now able to receive an education with your support," said Wisam, who now helps at the school as a maintenance worker.
Now, after months of tragedy, turmoil, and persecution, Wisam, Anwar, and their children are settling into their new home. It may be small, but thanks to friends like you, it's got everything they need.