POLAND – "The war has begun." Imagine waking up early one morning to see this message on your phone, knowing everything in your world is about to change in ways you can't even imagine. You would quickly realize you were not safe in Ukraine. That's what happened to Olena and her family on February 24, 2022.
The days following the reports of a Russian invasion were peppered with a dizzying barrage of gunfire, explosions, and tough decisions. Olena and her twin 3-year-old daughters slept in their basement for safety the whole week after she got the news, knowing their sleep would be interrupted again and again by air raid sirens.
During the day, they would wait for sirens to cease and then rush to do simple activities like take baths and cook. Olena recalls, "The sounds were very scary and really frightened us." It wasn't long before friends and family urged them to leave the country.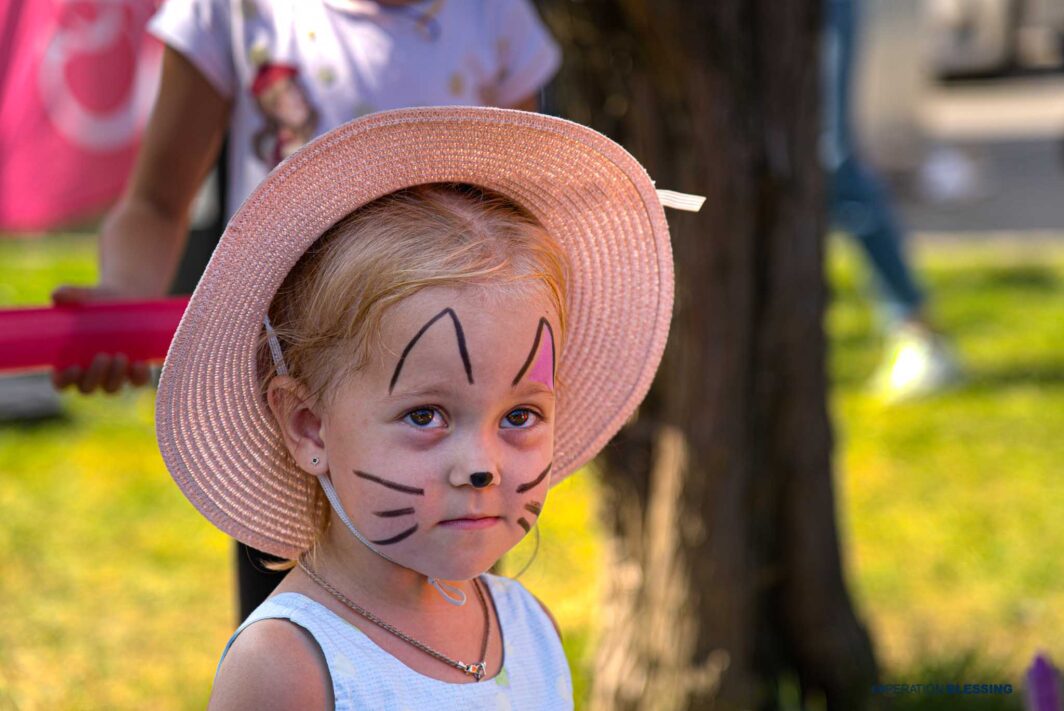 Olena knew her girls were not safe in Ukraine, so she yielded, taking a journey into the fearful unknown. They boarded a bus to Poland and headed off into the darkness. Olena, Mira, and Margarita endured the harrowing 15-hour trip in cramped quarters without light to avoid Russian detection.
Love For Ukrainians in Poland
But when the bus finally stopped, they found hope. Thanks in part to your support, Olena and her girls were welcomed with open arms by Operation Blessing partners offering shelter. Because of you, they knew they'd found a safe place to lay their heads. Olena shared, "Everyone took care of us, making sure we had everything we needed—for the children and for me—making sure we were comfortable."
You reached out in compassion to provide for the needs of many suffering Ukrainian families during this time. When Olena and her girls were hungry, Operation Blessing met their need, holding a food distribution event for the whole refugee community. Having full bellies made the future look brighter.
Mothers like Olena struggled with more than basic necessities, though. They knew their children were suffering emotionally and needed something constructive to do. Olena described the difficulty: "Right now, we as moms are very busy with work and different issues, and for kids there are not so many activities."
So Operation Blessing family members like you took care of that, as well. Our teams held birthday celebrations along with other fun, encouraging activities that lifted the little ones' spirits. As you can see by their faces, Mira and Margarita have experienced joy thanks to your kindness. Olena offers her gratitude. "We are very, very thankful to you for such support—for your love and care for us and our children."