UKRAINE – As the one year anniversary of the Ukraine invasion by Russian forces arrives, we remember somberly the struggles and resilience of the Ukrainian people who pray and hope for an end to the conflict. It is painful to think back to the early days of the Russian invasion of Ukraine a year ago. Many, still trapped in Ukraine, or living as refugees elsewhere, will never forget the sounds, images, and horrors of those early days.
While bombs exploded and gunfire echoed across cities in Ukraine, many women and children fled for their lives. Those who remained in or near the war zone faced the unimaginable. With businesses, shops, and homes destroyed, these precious people had no jobs and no place to find food. But Operation Blessing was there, from the earliest days, supplying food and vital necessities in the hard-hit zones, as well as supporting refugees in Eastern Ukraine and Poland.
Many months later, as winter once again approached, they faced another threat: the cold. Oksana and her two children, Alexandra (10) and Alena (3), huddled in the basement of their home as bombs exploded in their hometown of Lyman, a mere 12 miles from the front line. They survived by eating the only supplies they had available: canned food and potatoes.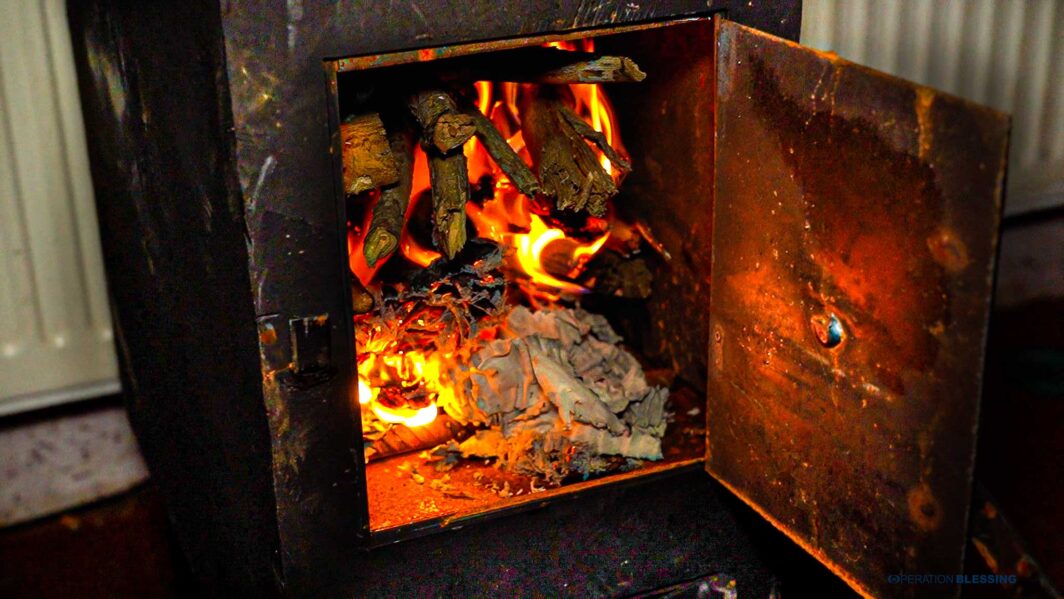 Frigid Temperatures And Hunger In Ukraine
After the fighting moved on, humanitarian organizations like Operation Blessing reached them with more food and other supplies. But food alone would not be enough for them to make it through the harsh winter ahead, when temperatures can dip down to minus 4 degrees Fahrenheit.
"There are no heating facilities left here," said Oksana. "I was worried because the house is cold." In the hope of staying warm, she moved her children into another house with a boiler, but they had no electricity or firewood to power it in the months ahead. When the Operation Blessing family heard about their situation, friends like you stepped in to help.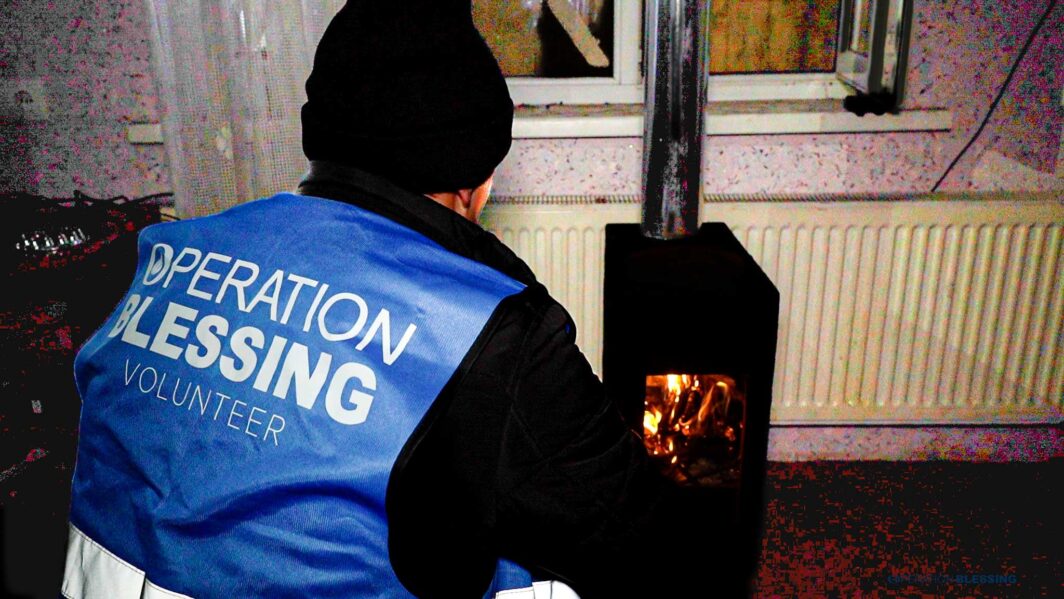 Help Us Keep Providing For These War Victims
Together, we provided stoves and firewood to heat homes and keep families like Oksana and her children warm for the winter. The supplies arrived at just the right time. "If Operation Blessing had not brought us heating, we would have frozen here," said Oksana. "I don't know how my children and I would have lived."
Your kindness touched Oksana's heart. "Thank you so much for caring for people like us," she said. "I would like to wish you health. And I wish there were more people like you." You have surrounded so many Ukrainians in crisis with warmth, food, and love during their most difficult days this winter. Thank you!
So on this anniversary of the Ukraine invasion, we remember not only a year of tragedy and aggression, but also a year of love poured out by friends like you.
To help more victims of crisis, please visit ob.org/crisis. And to read more stories about our outreach to Ukrainian victims of war visit ob.org/tag/ukraine-crisis.