INDIA – If left untreated, little Priyansh could have died. Can you fathom having to make this agonizing decision for your child: a surgery you have absolutely no way to pay for or possible death? What would you do if the option for surgery wasn't even available in your region? Can't you feel the pain of this mother's heart, knowing that she could do nothing to save her baby?
Yet this is the situation that the parents of millions of vulnerable children like Priyansh face every day. They are bound by the chains of poverty—unable to access or afford the resources they need. Thankfully, friends like you are connecting them with proper medical care in India and beyond when it's needed most!
That's exactly what you did for little Priyansh and his family. This sweet baby boy was born with a severe cleft lip and palate, which made it difficult for him to get the nutrition he needed. He couldn't breastfeed, so his mother, Ram Bai, fed him liquids with a spoon. Priyansh quickly became malnourished. He also struggled to breathe.
"I am worried about my son," Ram Bai told us. Even when he was old enough to consume solid food, Priyansh couldn't eat properly and struggled to swallow. Ram Bai often cried as she watched her boy suffer. But what could they do? Her husband farmed their small piece of land in a tribal village in India to the best of his ability. During the off season, he worked odd jobs to support their family. Still, the cost of surgery was too great for them to meet.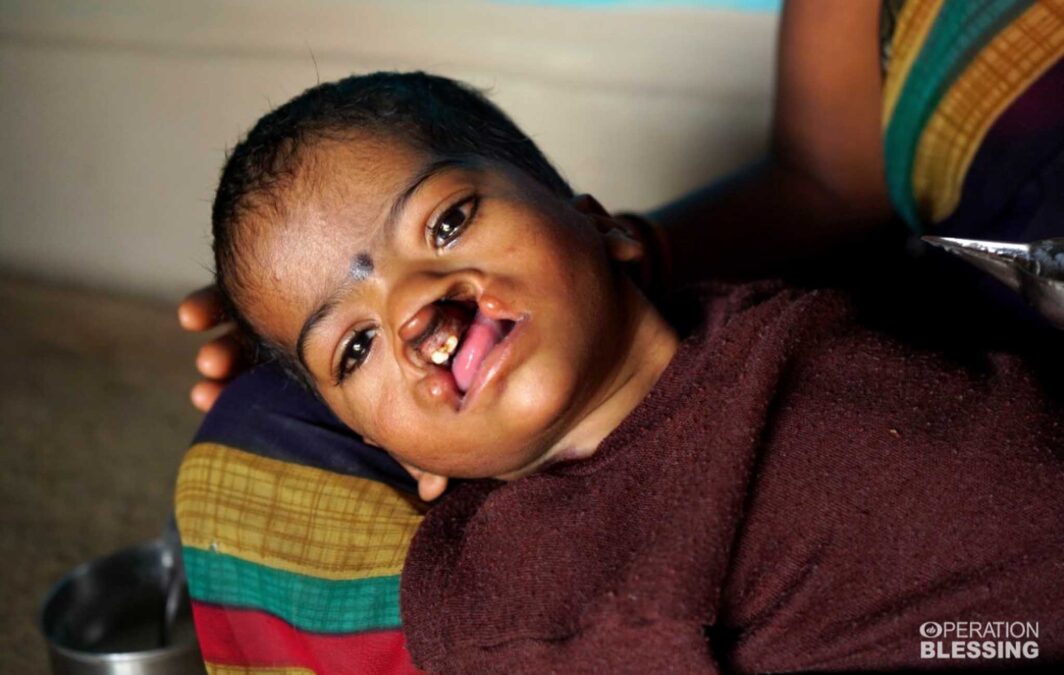 Proper Medical Care In India For Priyansh
And Priyansh didn't need just one surgery—he needed two. The first would fix his cleft lip. Then, the family would wait six more months before he could undergo a second surgery to repair his cleft palate—the roof of his mouth. He needed both procedures to eat and speak properly and to improve his health. Ram Bai and her husband had no choice but to rely on the compassion of others to save their son.
Then friends like you answered their plea for help through our Life-Changing Surgeries program—and provided both operations for this precious child completely free of charge. "Priyansh was in a vulnerable condition. His health was deteriorating," said Achel, a worker at Padhar Hospital in India. "This generous support of Operation Blessing has saved and changed his life."
As Ram Bai watched her son receive the treatment he desperately needed, she could not contain her tears. Today, she is overjoyed as she watches her baby boy eat and drink properly— getting the nourishment he needs to grow healthy and strong. "I am grateful to Operation Blessing for their generous contribution to the Life-Changing Surgery," she said. "Our entire family will remain thankful to God."
You provide so much joy to desperate families when you give the gift of surgery. And for Priyansh's family, you gave them a gift that once was so far out of reach—the gift of life. Thank you for your compassion to help the hurting in their time of need and to help provide proper medical care in India for those in need.