VIRGINIA – "We were drained in pretty much every aspect you can look at: financially, emotionally, spiritually." During the COVID pandemic, Tyler and Roxanne's family experienced hardship in a way they never thought they would encounter.
After the loss of three parents in quick succession, they found themselves financially drained. They needed help just to make ends meet. Facing food insecurity, they turned to Heritage Church, a distribution partner of Operation Blessing.
In addition to providing hunger relief, the partner church offers a lot more to families in need. Not only did Tyler and Roxanne find the food they needed, they found love, community and a restoration of hope.
"Receiving the food really helped to restore a lot of hope. Like a reminder from God like it's going to be okay. And if He can supply food, you know, He'll supply the rest," said Roxanne. Thanks to the support of our partners and donors, Tyler and Roxanne's family were able to receive the help they needed when they needed it the most. Now their family is on their way to recovery and are hopeful for the future.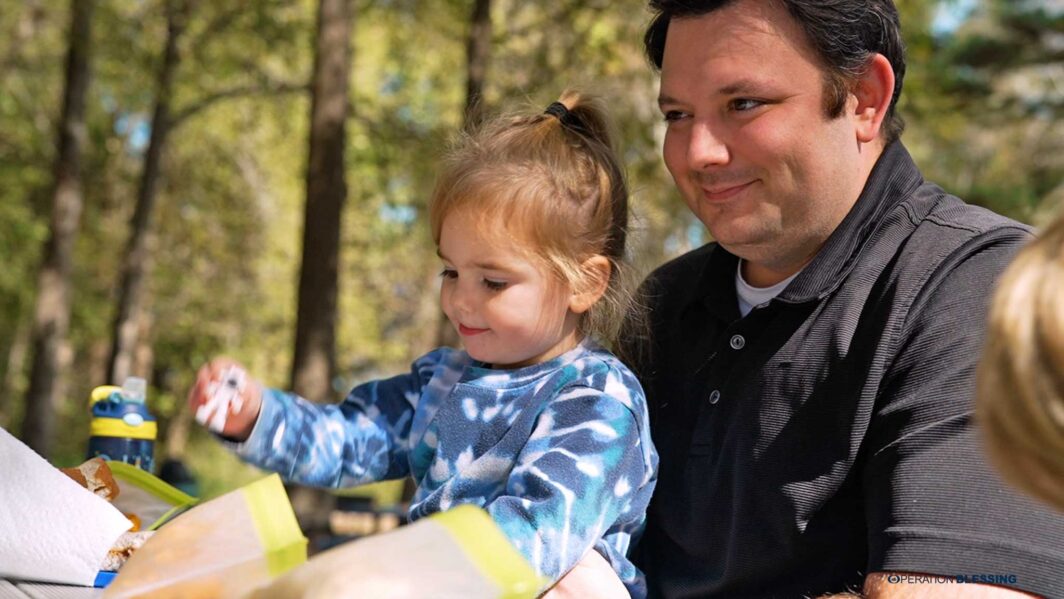 Providing Hunger Relief for a Family in Need
There are so many families just like Tyler and Roxanne's who are thankful for the food they receive in times of tragedy and need. Without this food, many people, including children and the elderly, would not have the food they need to thrive. Thankfully, there is hope. Our partnering ministries all over the US are equipped to be that helping hand if you or your loved ones are in need of food.
No one should go to bed hungry. We at Operation Blessing are dedicated to being the hands and feet of Christ. It is our hope that we not only help those in need but also convey the hope found in God's love.
By providing hunger relief to families like Tyler and Roxanne's, you show them that all is not lost. To learn more about how you can be a part of the fight to end hunger, you can visit our website at: ob.org/hunger-relief.