PUERTO RICO – As monster Hurricane Fiona continues its destructive path towards Bermuda with 130 mph winds, Puerto Rico is reeling in the aftermath. With the worst behind them, these battered citizens now face the long road to recovery.
They'll have to overcome ruined roads, flooded homes and public buildings, and ongoing power outages first, and they need your help. One local pastor's words say it all, "We have experienced a national catastrophe." He went on, "At the moment, I don't have any electricity. I don't have any water." Friends like you can be their support in this time of need, and Operation Blessing can partner with you to show God's love.
---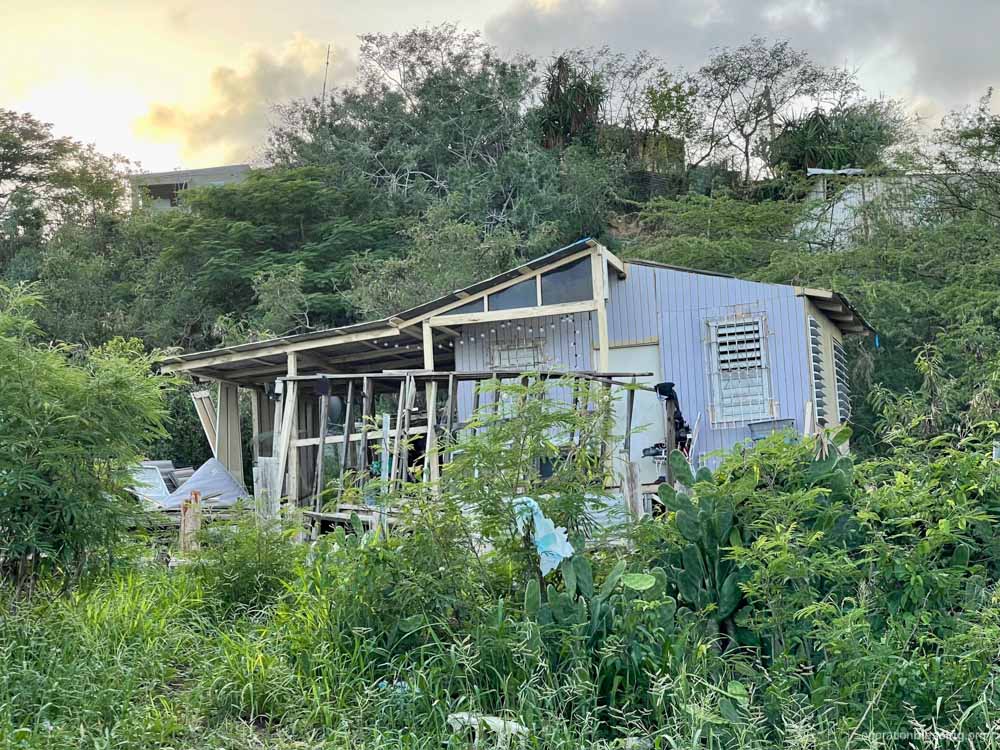 Relief Distributions in Hard-Hit Areas
Already, thanks to friends like you, the Operation Blessing team is on the ground in Puerto Rico offering hurricane relief to people in devastated areas. The most important needs right now for Puerto Rico hurricane relief are the most basic—food, water, and shelter. But power is key for food and water access, and approximately one million people still lack electricity. So with your support, our team is addressing those needs first while looking for additional ways to help.
Our first two days of relief were fruitful with key distributions. In one community near Ponce that had lost power, the residents were struggling to drink or cook, and we provided them with clean water solutions and solar lamps to light up the night. For those with damaged roofs, we are also helping keep out the elements by providing heavy-duty tarps.
Critical Next Steps for Puerto Rico Hurricane Relief
Operation Blessing is continuing to assess damaged areas to determine where to best provide assistance, and local churches are helping us identify the areas of greatest need in their communities. Pastor Giovanni and Iglesia De La Familia in Ponce connected us with a nearby community called El Sol that is in dire need of assistance. With the help of friends like you, this church is eager to serve its neighbors and show them God's love. The pastor shared, "We feel blessed that we have Operation Blessing coming in here, because we know their heart. We know that they are motivated to come and help us."
Some communities we are looking to help have been severely damaged by a major hurricane for the second time in just five years, so it's critical that they see us return with tangible aid to help facilitate hurricane relief. Our team also visited with residents in a housing project development called Villas del sol in Toa Baja organized by formerly homeless people since Hurricane Maria. Their homes were half underwater from the storm, and with your help, we hope to reach out to them as well.
Pray for Puerto Rico
Puerto Ricans are struggling, and they need help and prayer. Please continue to ask God to strengthen all those facing the difficult path to recovery and to provide for their felt needs. Thank you for being part of our Operation Blessing family. Your prayers and gifts change lives!