TEXAS – For Stephanie, a single mom in Texas, supporting her three children on her own was difficult. Her struggles worsened when she lost her job during the COVID-19 shutdown and was unemployed for six months.
By the time she found another job, the bills were piling up. Money was tight, so she began searching for local food banks in Texas. That's when she saw a posting on social media about Open Door Food Bank, a distribution partner of Operation Blessing. That Saturday, she visited for the first time and experienced the compassion of friends like you firsthand. "When I drove up to that food bank, I was feeling hopeless," said Stephanie.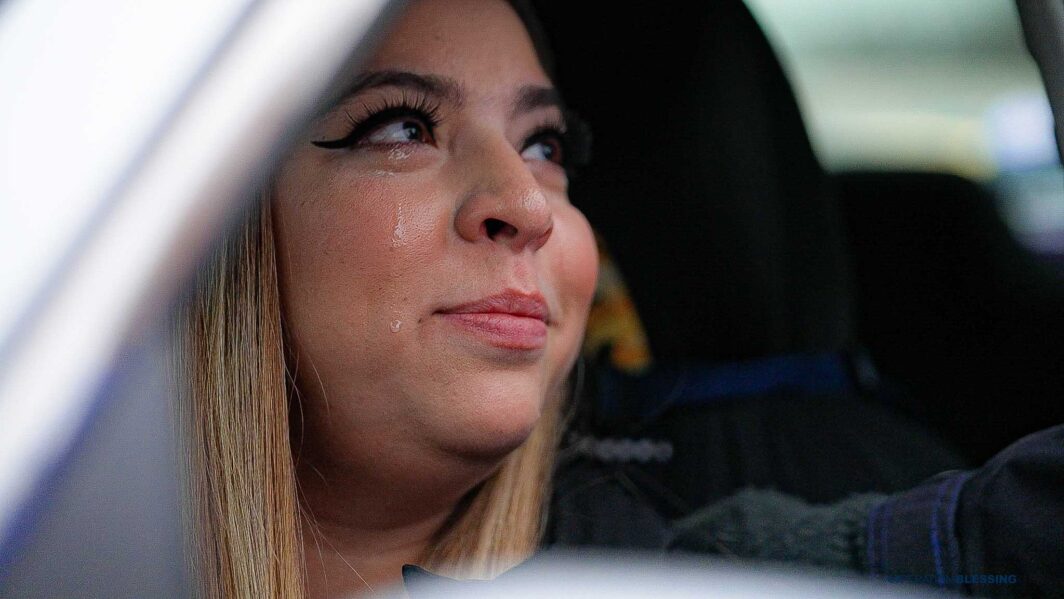 A Single Mom in Texas Gets Help
"I didn't have very much in the fridge, and I was getting worried." In the past she could turn to her mom for help, but her mom didn't have much either. "I had to look for another way to provide for my kids." Stephanie waited two hours in a line of cars, but it was so worth it. While she waited, a woman greeted her warmly and offered to pray. "I felt like they were speaking directly to me," said Stephanie. "I never experienced that before, and I knew it was God speaking through that individual to get that message across to me."
When she reached the front of the line, volunteers filled her car up with food that faithful supporters like you had helped provide. "I felt grateful because I was able to feed my kids," she said. "It wasn't just a few things. They filled the whole car up." Later, her 7-year-old daughter, Faith, was especially excited to organize all the food in the refrigerator.
Even though Stephanie grew up in church, she had not gone since the beginning of the pandemic. But after experiencing your love that day at the food bank, she decided to visit the affiliated church. And there she found the peace she had been looking for. She recalled, "It opened the door for me to experience a new church community, people who actually are there for me, to care about me, feed me, even clothe me." Before long, her mom began attending the church with Stephanie and her children. Soon afterward, they were baptized together.
Today, Stephanie's finances have improved, but she still uses the food pantry from time to time. "It's nice to know that even if I'm not fully making it, I can still rely on them, because they're there." Stephanie is grateful for your heart and generosity to meet their physical needs and so much more during the difficult times. "I was going for the food, and I ended up getting blessed spiritually in a way that I needed," she said. "It gave me new hope to want to continue pursuing God."