VIRGINIA – More than 1 in 15 older Americans are suffering from lack of food. Sadly, that number has gone up in the past two years due to inflation and other factors. And hunger can affect well-being in ways beyond inadequate nutrition—it puts people at risk for chronic health conditions like diabetes, depression, and asthma. Thankfully, you are helping to address this issue every day.
Your kindness helps people like Sandra in Virginia, who's had a rough time these past few years. It started with a debilitating fall that left her unable to work—and making ends meet on her husband's single income as a welder can be difficult. "It's really hard," she explained, "with the prices going up the way they have."
But then Sandra heard about one of our distribution partners, a food bank in her area run by Atlantic Shores Baptist Church, and she found the support her family needs to weather these difficult times, a resource to prevent suffering from lack of food. Your generosity makes it possible for Sandra and her husband to do so much more. "Now we can put some of that money toward things we need," she told us, "and other bills."
Moreover, the food pantry offers Sandra a place where she feels welcomed and loved. "We come here because we like people here," she said. "We don't feel like we're a burden."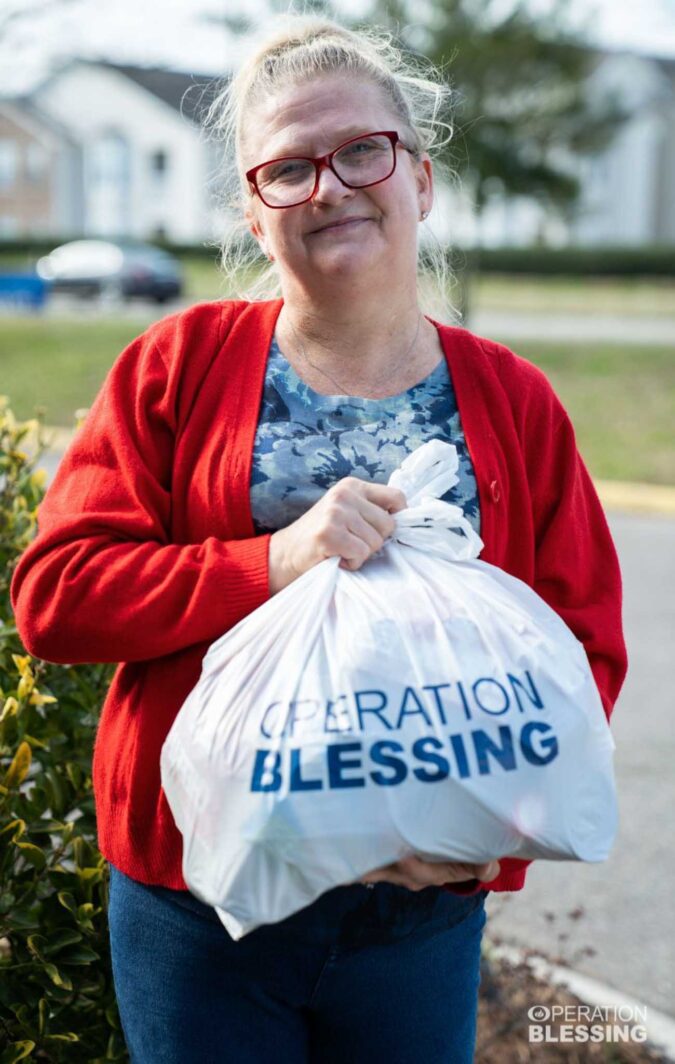 Providing Hunger Relief To Americans Suffering From Lack Of Food
Your love has found its way to many other tables, as well. It has blessed people like Donald, who spent 27 years at a shipyard making boilers—a critical job that had long supported his wife and son. Unfortunately, he had to leave that job due to disability and now he and his wife have been trying to make ends meet while living on social security.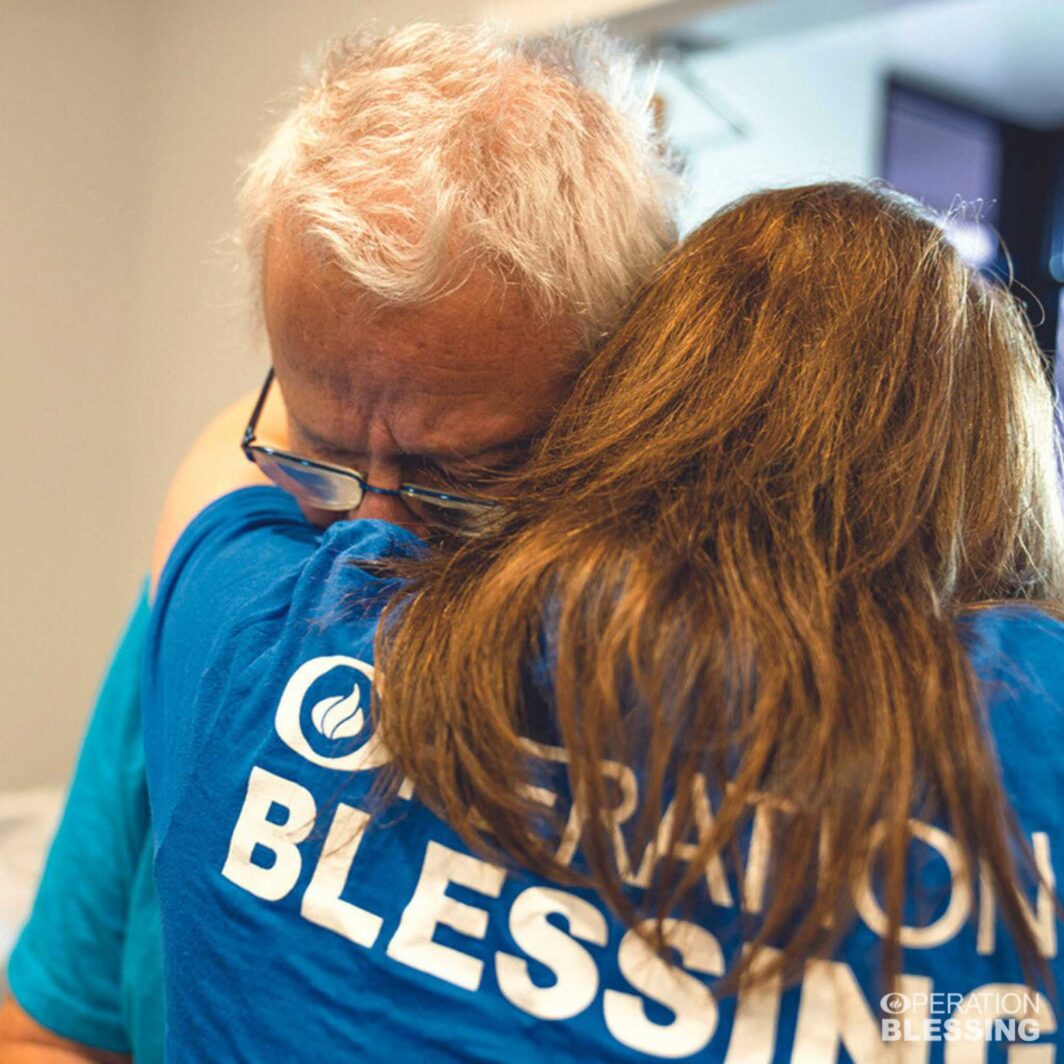 Fortunately, he has found much-needed support at the same Operation Blessing partner food pantry that Sandra visits—and said it's made a huge difference in his life. "I feel blessed for what all of you do and the food that your help provides us."
And your kindness reaches out to this community in other ways. A retired man named Jimmie gathers food from the pantry you faithfully keep stocked and delivers it to struggling families in his neighborhood—neighbors who can't afford the gas to pick up food themselves. "I get to minister to them," he said, "and also their neighbors. When they see me … they want to know about Jesus, too."
Jimmie shared this belief: "Giving is like part of the Father's heart. So, if you want to share the love of Jesus, then be a giver—food, money, time, life, and so forth. Scripture says whoever would be great among you must be servant of all. So it's good to serve."
Clearly, providing seniors with nourishing food and peace of mind isn't the whole story. By offering food to these lonely seniors, you are also opening doors for them to find fellowship and camaraderie. And your support reinforces the local food pantry's mission to be the hands and feet of God. As one volunteer said, "We're offering more than just food. This is about connecting them with Jesus and letting them know that Jesus loves every one of us and loves them."