MEXICO – The people of Benito Juárez, a small community, had gone without access to clean water in Mexico for far too long. For 9-year-old Gilberto and his little brothers, lack of safe water was simply a way of life.
Although the town had a water system, it was poorly designed, did not treat the water for safety. It didn't reach everyone in the community. In addition, the decades-old storage tank was cracked and leaking. Without the funds or technical knowledge to find a solution, the residents had only one other option. They had to drink water from a river—without any means of ensuring it was safe.
Community members like Gilberto would also use the river for bathing and laundry. This meant the women and children responsible for taking care of the household chores had to spend a lot of time walking to the river and back with heavy buckets of water.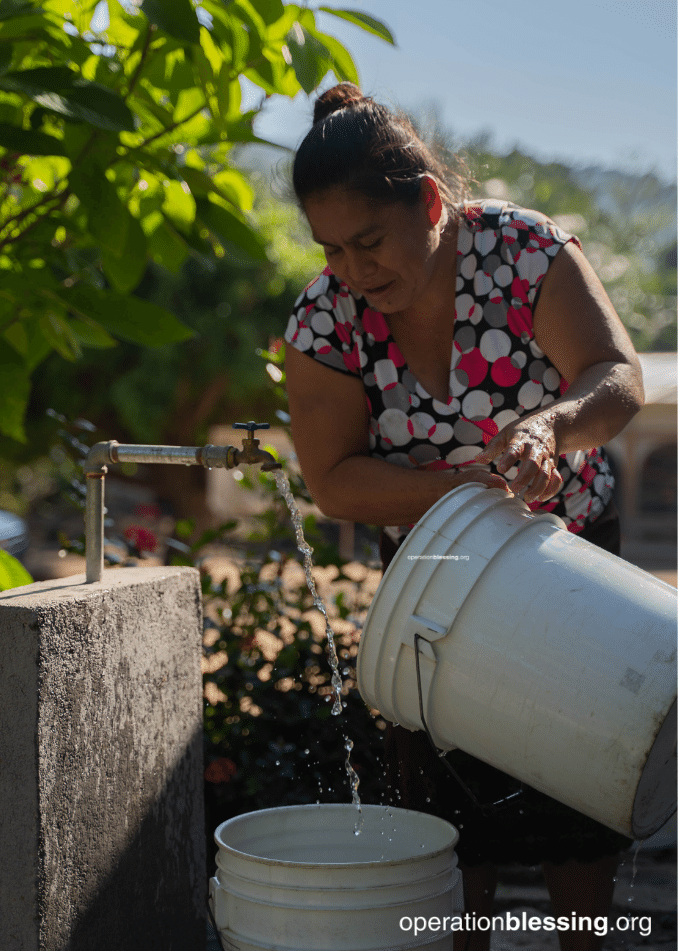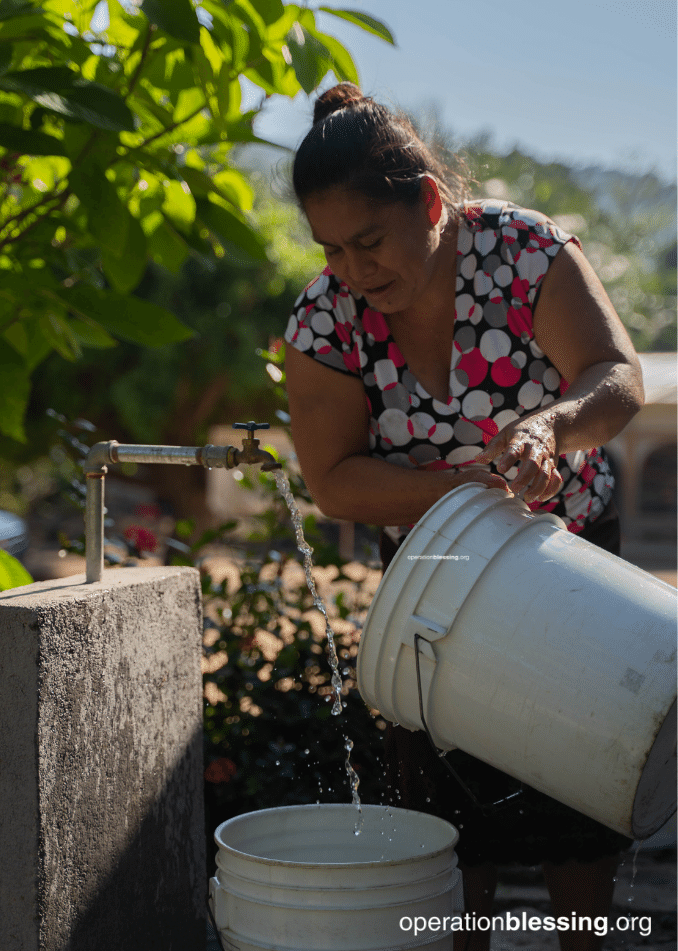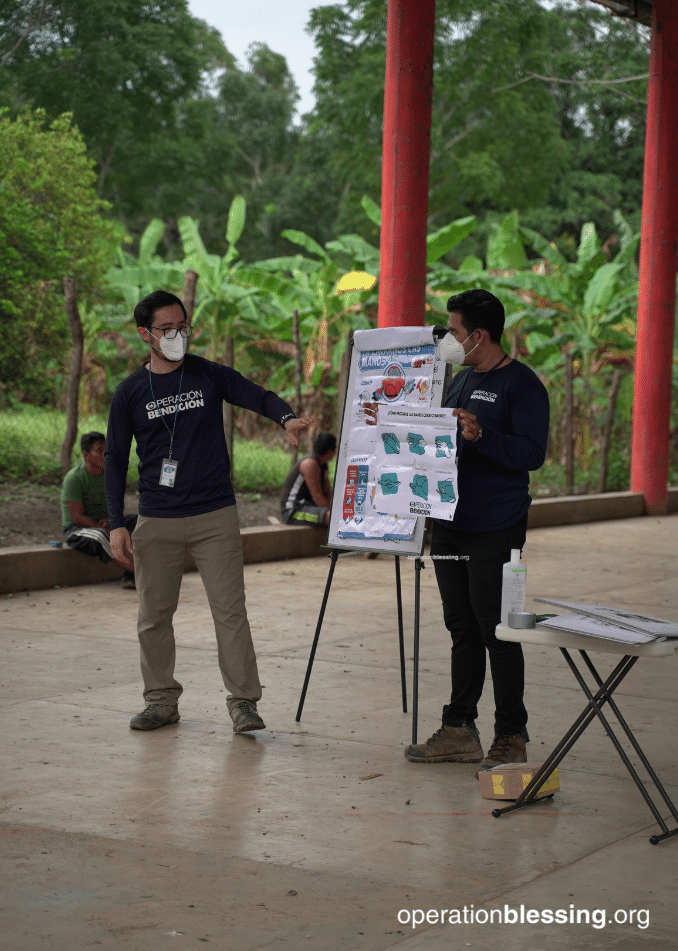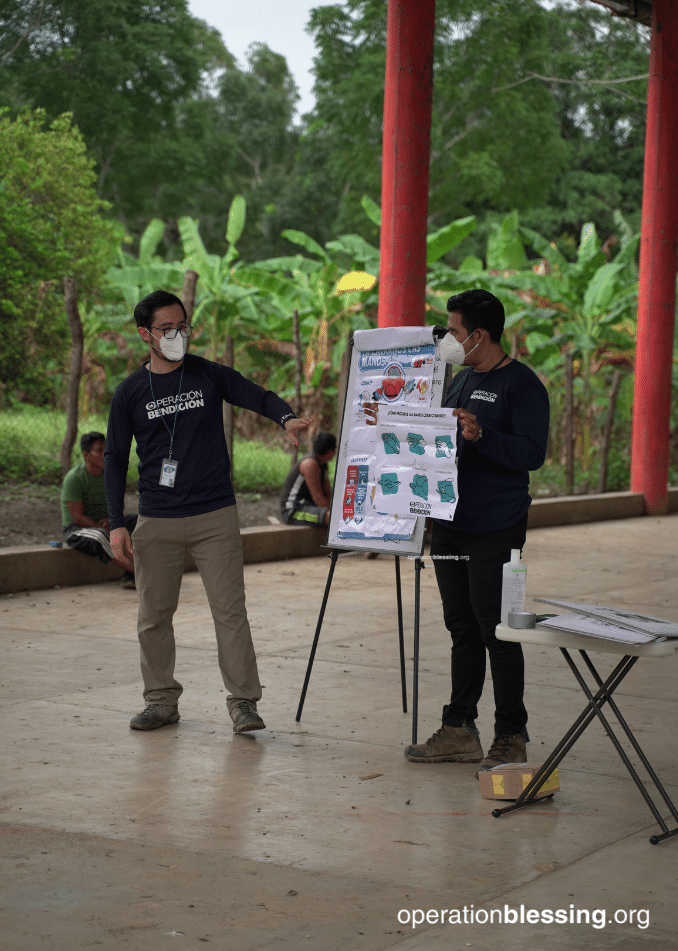 When Operation Blessing learned of this community's need for clean water, we quickly developed an action plan with our partners on the ground in Mexico. First, we visited the community to determine their exact needs and test its water source. It was indeed positive for harmful bacteria. Then they decided the best way forward.
The plan of action was to give Gilberto's family and all the people of Benito Juárez a reliable, community-wide clean water system. And it became possible thanks a to special gifts from our generous friends like you. Now, because of our donors' compassion, the 338 residents of Benito Juárez have access to clean water. It reaches right outside each of their 86 homes!
Access To Clean Water In Mexico
For the first part of this clean water project, a nearly 8,000-gallon water storage tank was built. And now spring water flows through a new conduction line to the tank. From the tank, the water is filtered and chlorinated to remove any contaminants and harmful bacteria. This makes it safe to drink. Then it continues to new faucets outside every home in the community, including Gilberto's!
These faucets allow quick and easy access to clean water for every man, woman and child. A newly established and trained local water committee will oversee ongoing treatment of the water, ensuring it is safety!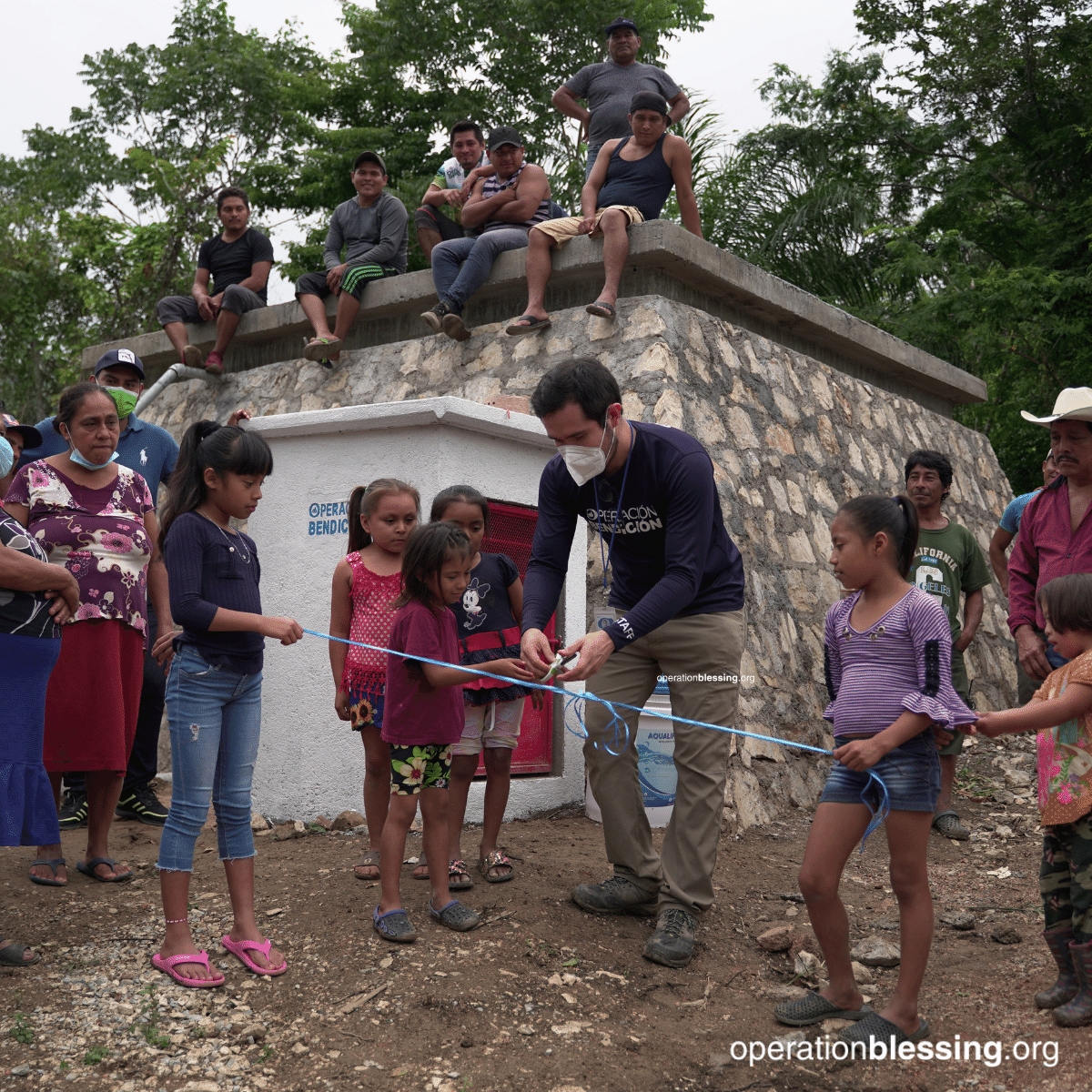 Thanks to our friends like you, the community of Benito Juárez also participated in WASH (water, sanitation, and hygiene) training throughout the project. More than 100 men, women and children participated. These training sessions covered topics such as the prevention of waterborne illnesses, healthy hygiene habits, good water care practices at home and in the community, and hand washing. All of these tools will help keep this community healthy well into the future.
We're so grateful that partners like you care about reaching out and giving the gift of hope and health through clean water to communities in need. God bless you for your kind hearts!