GUATEMALA – Miriam and Carlos had a good life together with their four children, Byron (15), Cristian (13), Abraham (5) and María (2). Carlos worked as an accountant, keeping the books for many local businesses in his town of San Andrés Semetabaj, Guatemala. A dedicated family man, he gave himself to supporting his wife and children. Then, he fell ill.
Carlos was diagnosed with a disease of the nervous system that soon made it impossible for him to work. Since Carlos was the sole provider for their home, Miriam knew that she had to do something to help keep food on the table. She decided to attend a class on baking. Miriam began making cakes to sell to friends and neighbors in order to supplement the income still trickling in from her husband's accounting clients. Unfortunately, the money from Carlos' business eventually began to dry up and Miriam's cakes did not bring in enough to support the family. Just as their financial situation was looking grim, things took another turn for the worst. During an especially tough bout with his disease, Carlos passed away. Suddenly, Miriam was a widow and a single mother of four.
Without a steady source of income, Miriam soon found herself struggling to feed her kids. She felt that she and her children had nowhere to turn in their time of need. That's when they found Operation Blessing.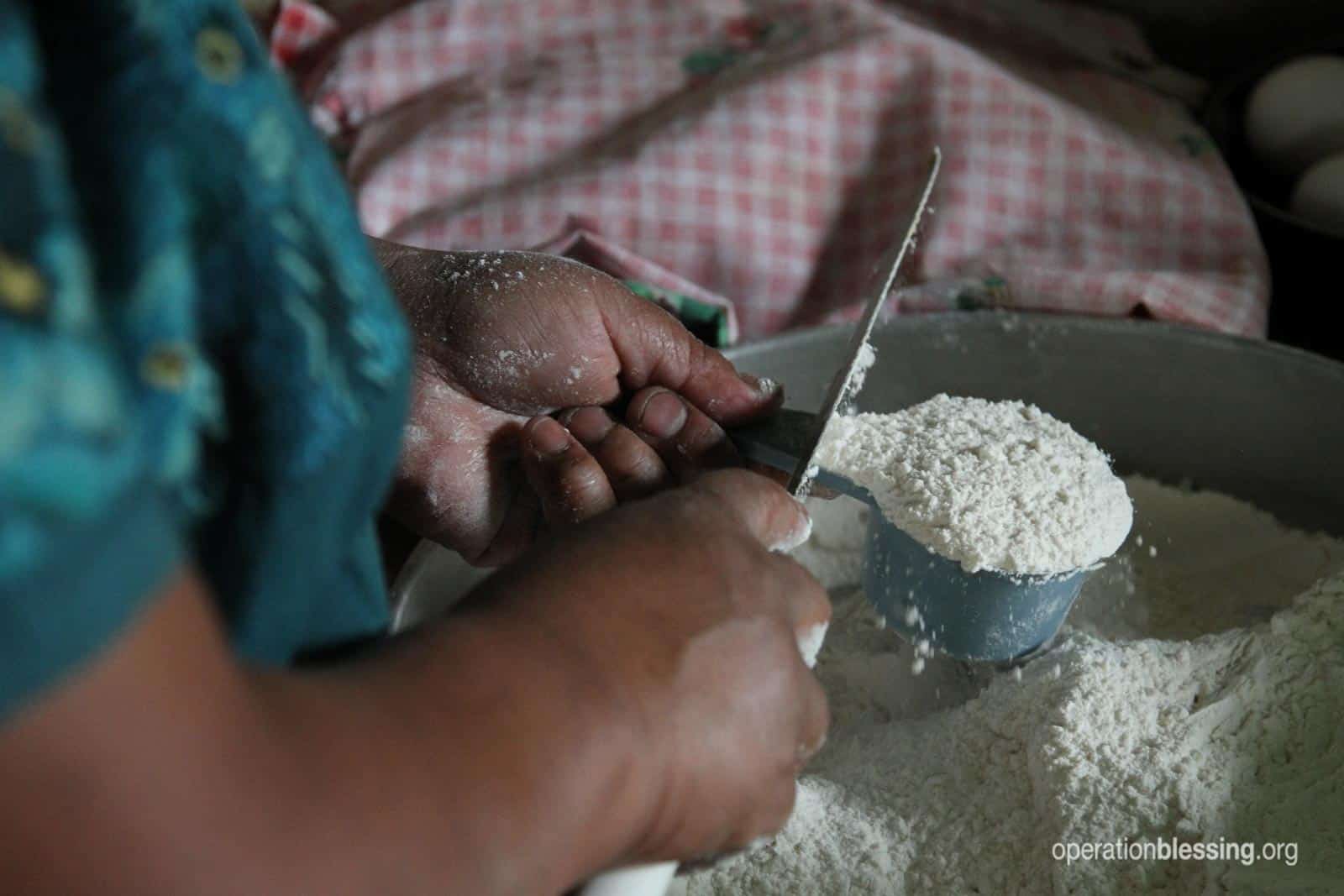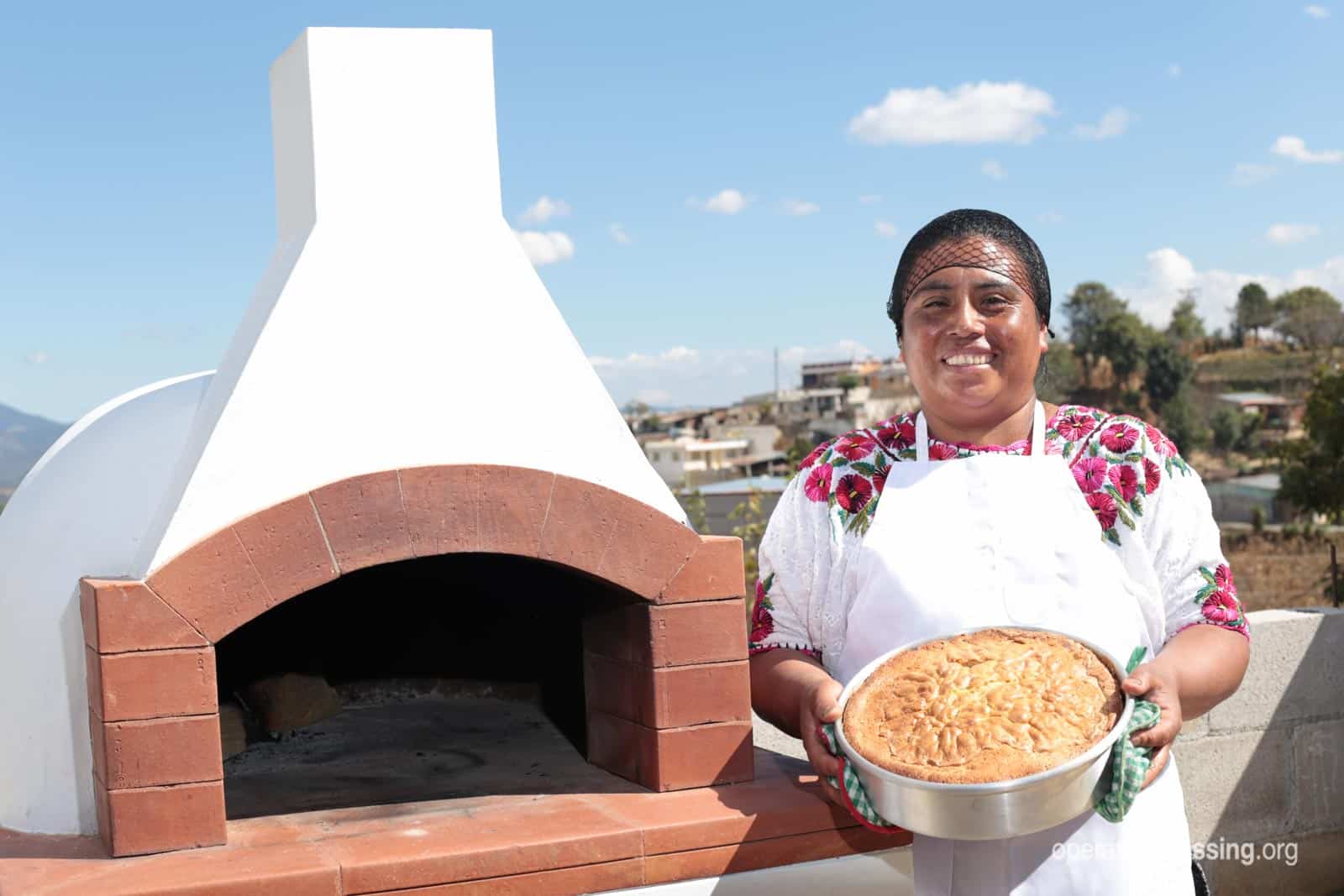 Miriam had already come up with a plan to take her baking business to the next level; she just needed a little help to get it off the ground. When Miriam shared her plan with the team from OB Guatemala, it was clear what needed to be done. In just a few weeks, Operation Blessing installed a brand new, wood-fired oven behind Miriam's home. The oven gives Miriam's cakes a unique taste unmatched by her competition. In addition to the new oven, Operation Blessing gave Miriam enough ingredients to get her business off to a strong start.
[slickr-flickr search="sets" set="72157679128540132″ options="imageCrop:false"]
Since she received her new oven from Operation Blessing, the demand for Miriam's cakes has grown significantly. She now sells enough cakes each month to pay all of the family's bills and keep food on the table. Her baking business is thriving, and now the family no longer has to worry about going hungry.
Though the last few years have been hard for Miriam, she remains upbeat about the future. "Thank you Operation Blessing for the help you gave to us," she said. "You really changed our lives."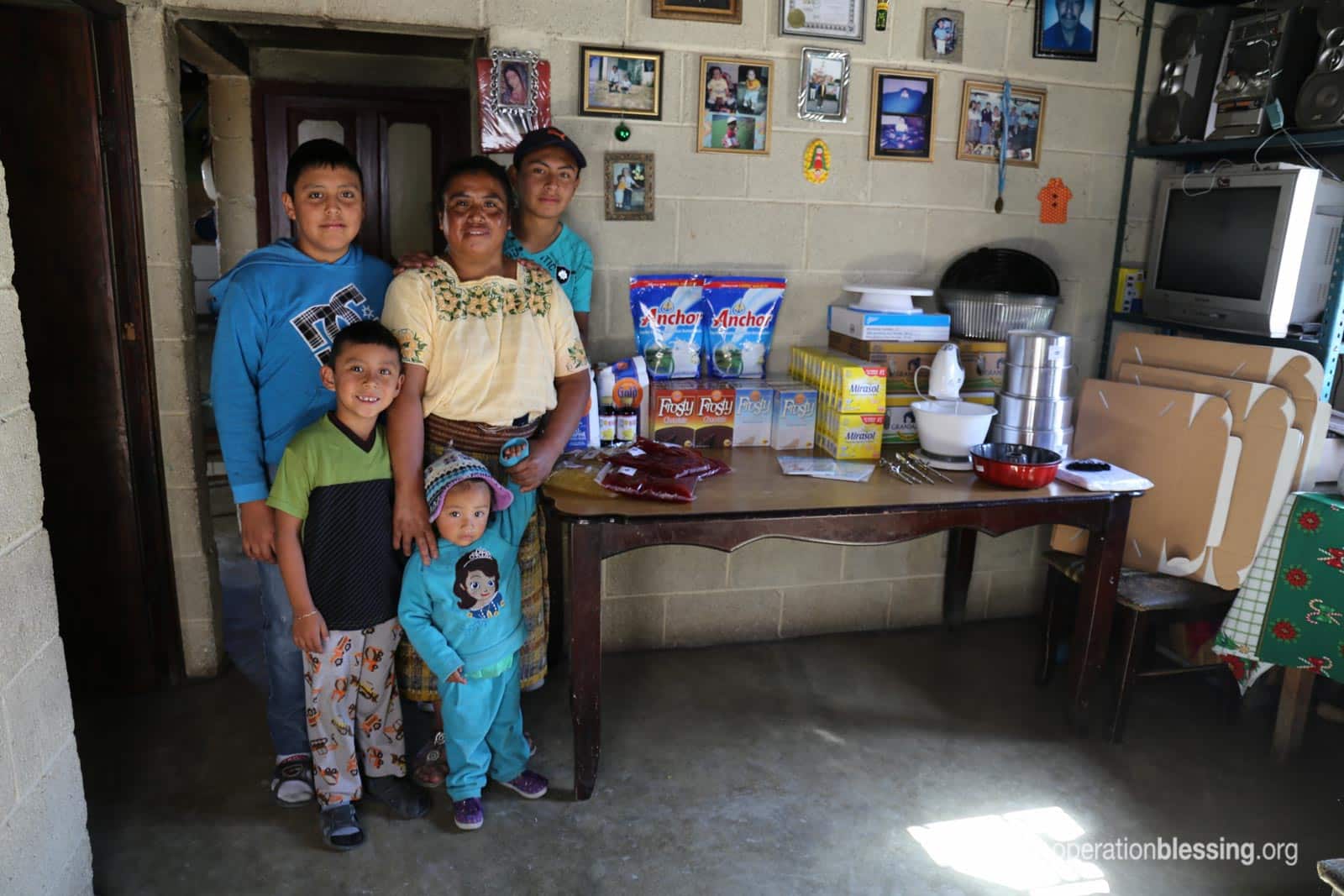 From the Field