FLORIDA – Thanks to you, Operation Blessing is on the ground providing disaster relief in hard–hit communities around Port Charlotte, Florida after Hurricane Ian.
Nelida said, "I've been through three hurricanes, and this one has really taken a toll on us."
In the aftermath of Hurricane Ian, residents like Nelida are still reeling from the extensive damage to their property and are in need of disaster relief in Port Charlotte. That's where you came in!
"When you see the devastation around you, it really grips you. It grips you really hard." She continued, "We saw the chaos of all the trees all over the place, and my first thought was, how are we going to clean this up? And how long would it take us to clean it? But look now that Operation Blessing has come to help us out."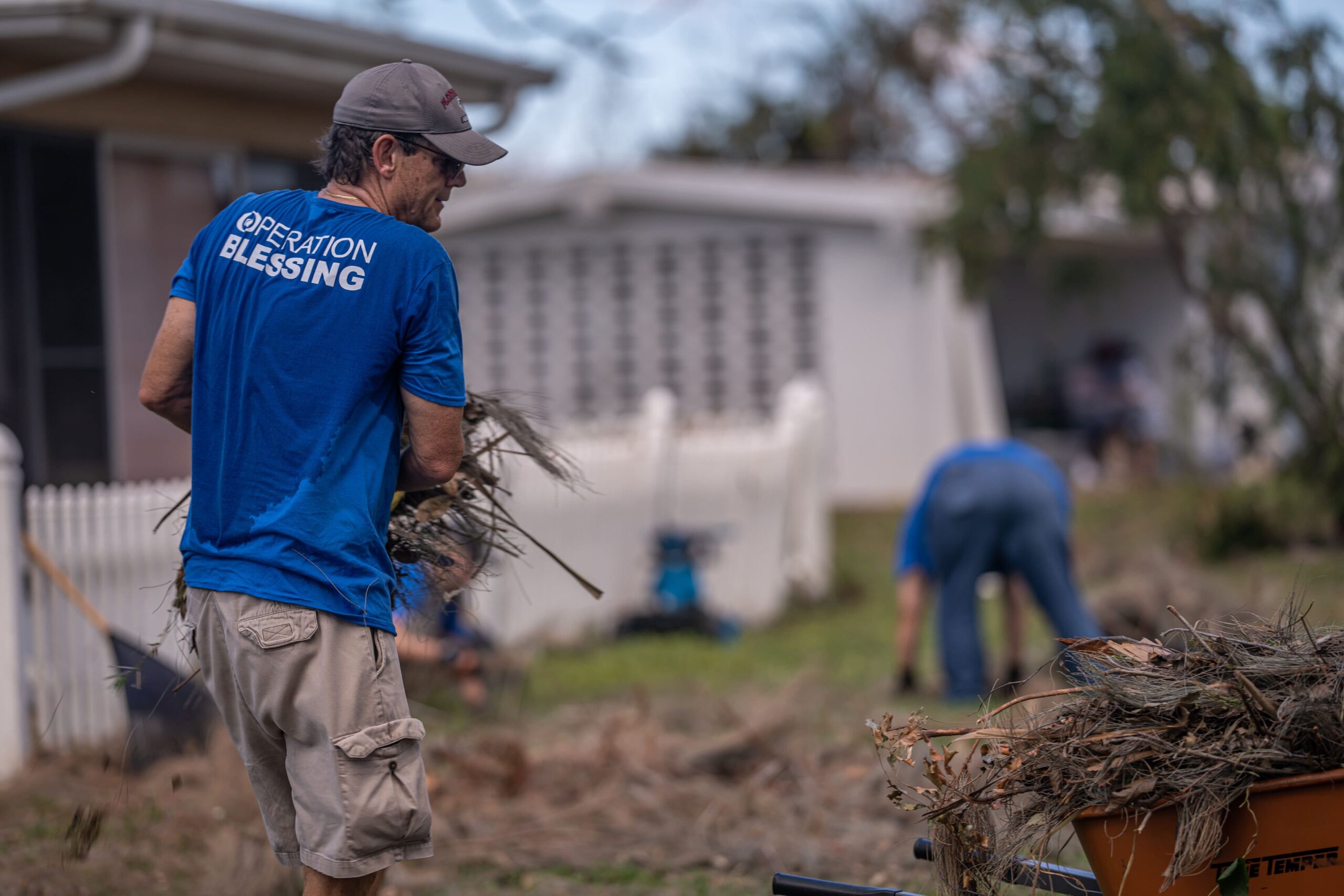 You Are Providing Disaster Relief To Port Charlotte for Hurricane Ian Victims
Because you care, Operation Blessing disaster relief teams visited dozens of homes like Nelida's to help people take their first steps toward recovery. For her, we removed trees and debris and tarped damaged parts of her roof.
Nelida said, "They come out here and stay for hours and hours, cleaning up and helping and encouraging us along the way and praying with us. I can only say thank you. There are no words for the gratitude that we feel for them, to come out here and do this for us."
Thanks to your loving support, relief teams are equipped and ready to help whenever disaster strikes.
Nelida said, "We're truly, truly grateful for what they do around the world, not only here and when there's disasters, but the things that they do for others, the many others. And being a part of that, I think, is amazing. And we're grateful."
To help even more disaster victims in need visit ob.org/obdisaster.
To volunteer with Operation Blessing as a disaster relief worker in Florida, visit ob.org/volunteer.