FLORIDA – Operation Blessing visited Mrs. Claire Beauliere to remove debris, fallen trees, and waterlogged furniture from her Port Charlotte home after it was ravished by Hurricane Ian.
She said, "It's so scary. Especially when you're elderly, and they tell you to evacuate and do this and that, and you've got some limitations."
The 77-year-old retired seamstress and Certified Nursing Assistant hails originally from Haiti, so she is no stranger to coastal weather.
But Hurricane Ian surprised her, causing wind damage to her roof and the windows of her master bedroom. She didn't know how she would be able to pay for the damages. And that's when Operation Blessing showed up.
"[There were] broken windows on the first floor and a lot of water inside. So I lost a lot of things like furniture and everything," explained Claire.
God Blesses People Who Bless Others
Claire believes God answered her prayers when Operation Blessing showed up at her house ready to remove any debris and furniture damaged by the historic storm. She is seeing first-hand how God blesses people who bless others.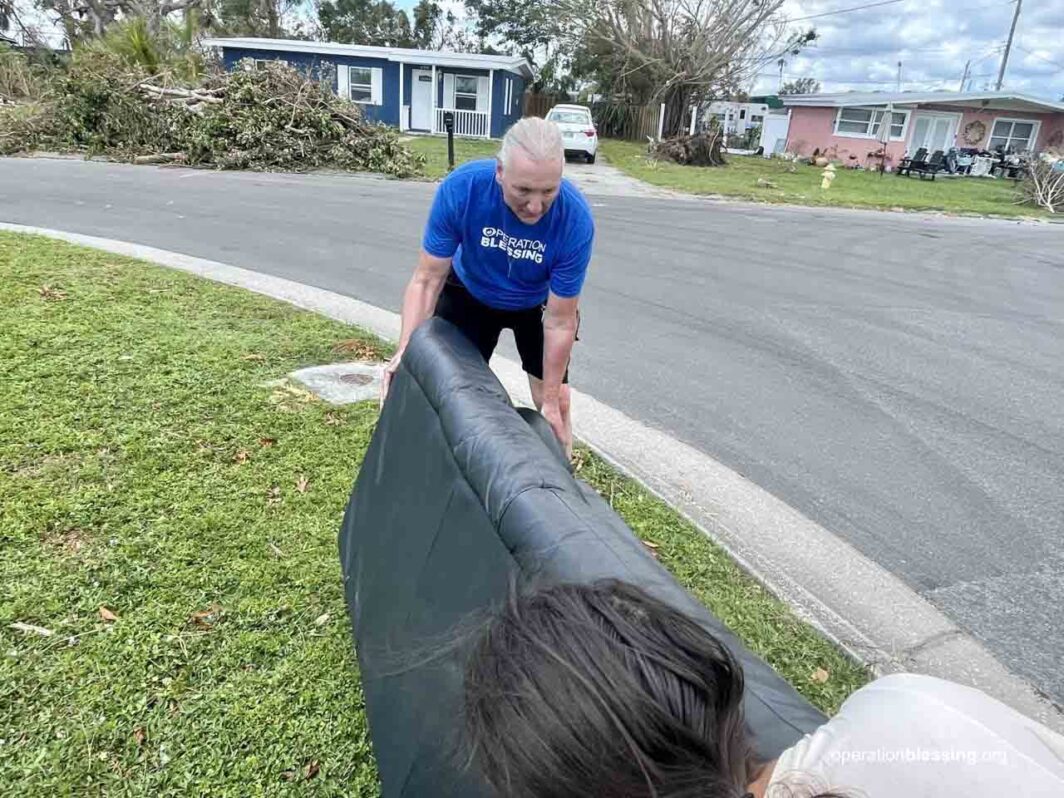 "Operation Blessing came inside with a lot of love. And they did really help me. The cleaning that they did—I would never be able to have it done otherwise," she said.
Claire emphasized how grateful she is to Operation Blessing partners for enabling volunteers and staff members to come to her home in her time of need.
"It's a big help, because these people are really on the job helping people like me," she said.
Visit ob.org/obdisaster to help victims of disaster now.
To volunteer with Operation Blessing as a disaster relief worker in Florida, visit ob.org/volunteer.