No matter how much time has passed, Ukraine is still on our minds and in our hearts as the war rages on. Your compassion has been there changing lives—lives like Yuri's. You have helped bring healing for a lonely father in Ukraine, overcome by circumstances out of his control. If you hadn't stepped in, he might not be alive today.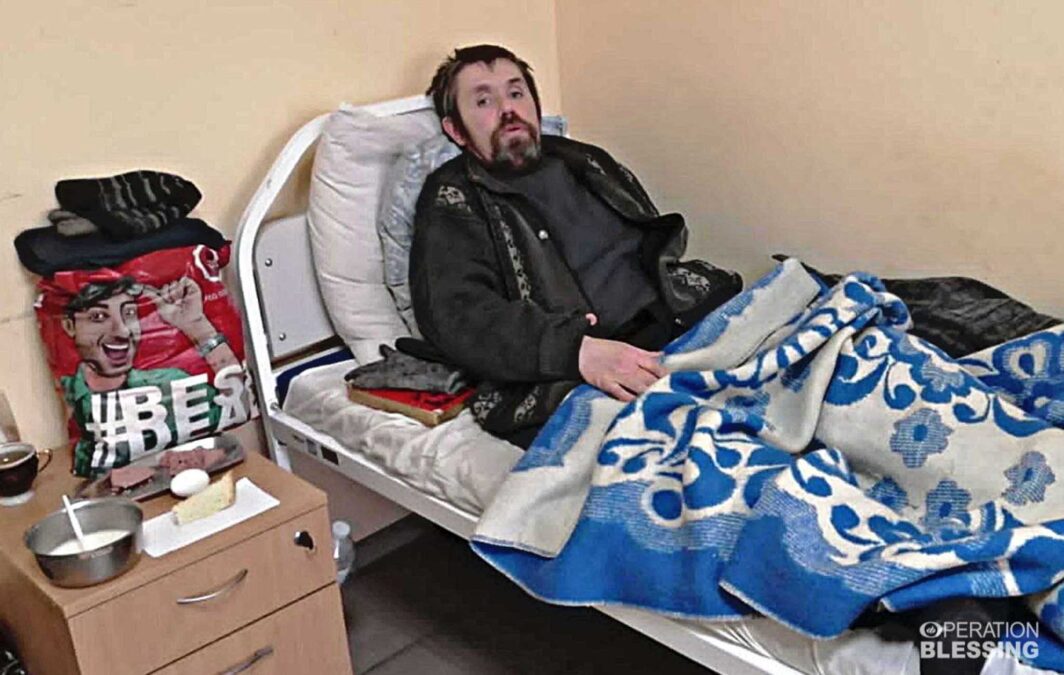 Last fall, Yuri was at home during another evening of air raid sirens and wondering whether his front-line community would still be there in the morning. Suddenly the house shook, rocked by a blast that sounded far too close. Yuri tried to escape—but he didn't get far. In the dark, he tripped over his apartment threshold, and his body lit up with pain.

Thankfully, he made it through the night. However, Yuri quickly realized he had lost most of his mobility. And he lived alone. He couldn't cook food, collect water, or even easily get to the bathroom. Because of the war, for months he hasn't been able to reach his only daughter who lives in a different part of Ukraine. The few neighbors who hadn't evacuated counseled Yuri to go to the hospital. Weeks after the injury, he gave in.

Physicians said Yuri had damaged his femur and could be permanently disabled without surgery. Living as he did in such a dangerous part of Ukraine, that could prove fatal. The problem was, Yuri couldn't afford an operation. He's a hardworking tailor by trade, but jobs have been scarce during the war. Thankfully, you and Operation Blessing came together to stand with Yuri, and he got the chance of a lifetime—free surgery.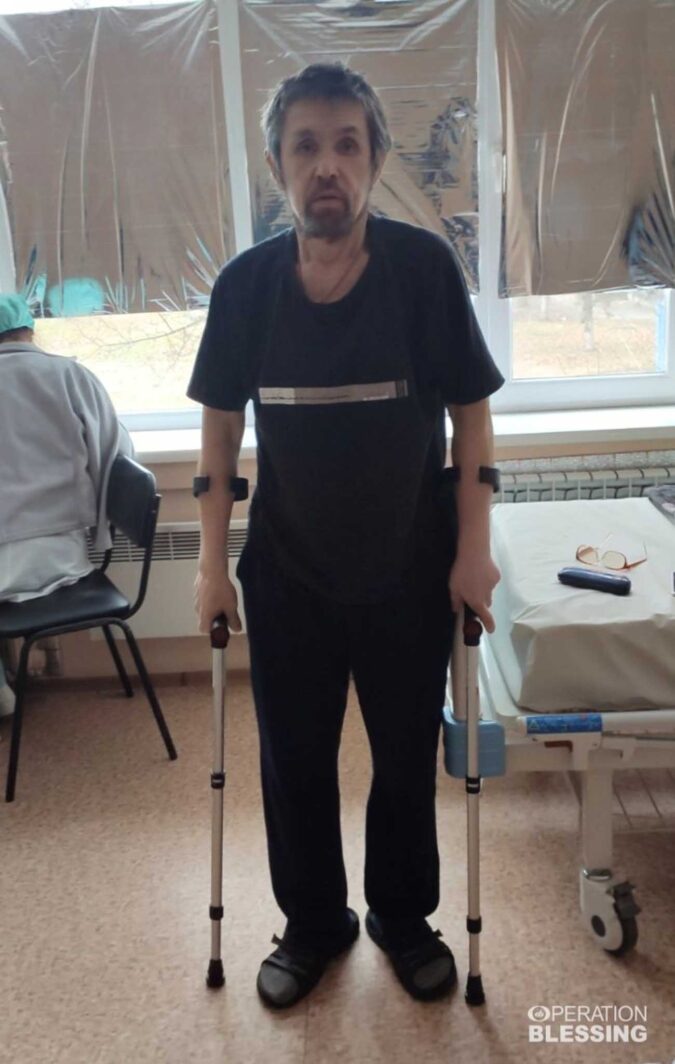 By the time he was discharged from the hospital, he could walk on his own! Still, the rehabilitation process he faced was a long one. Our volunteers recognized that Yuri wouldn't be able to climb the stairs to his fifth-floor apartment or escape a bombing. They took him to a partner rehabilitation center where he could spend time with a community of caring Christians. Best of all, he now has the chance to be reunited with his daughter someday.

Yuri shared his gratitude. "I don't have any relatives near me, so I was left alone with my problems … but God did not leave me alone with my problems. I am very grateful to Operation Blessing volunteers and doctors for their help."

Yuri is no longer alone. Neither are the many other Ukrainians you've blessed. Over the last year your generosity has been hard at work in Ukraine and Poland—providing food, fuel, encouragement, and critical supplies like hygiene items, clothing, and blankets to Ukrainians in need.

Thank you for providing healing for lonely father in Ukraine!