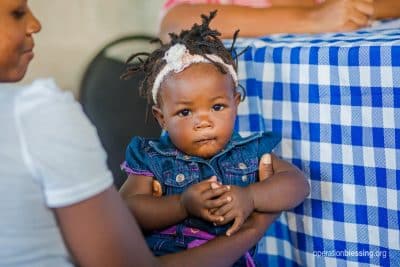 Health Care for Remote Village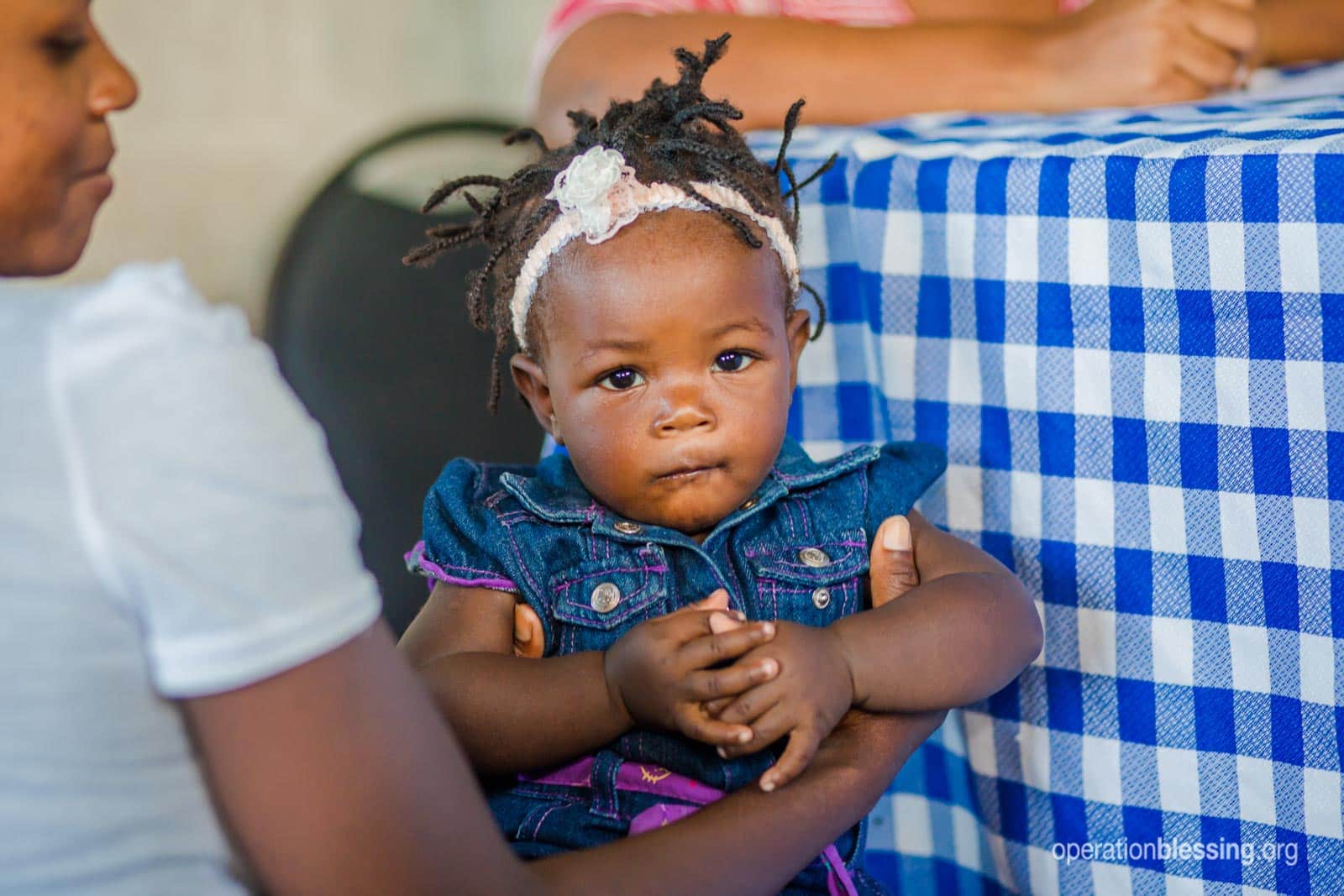 CORNILLON GRAND-BOIS, Haiti – It takes over two hours on a dirt path just to reach the main road. And for the impoverished villagers of Cornillon Grand-Bois, that is a long way to go if you need health care.
The community struggles without access to medical aid, so Operation Blessing conducted a two-day medical mission in the area. Rather than requiring the villagers to travel long distances while ill to find help, OB Haiti brought the care to the community.
The medical team consisted of four doctors, along with several pharmacists, nurses, auxiliary nurses, a trained Community Health Worker, and a chlorine agent—all led by an Operation Blessing health manager. It took the team five hours of travel each day to reach the villagers.
Over 300 adults and 300 children received medical attention during the campaign. Eight-year-old Florson was suffering from a cough, and received medical attention right when he needed. Senat, also 8, was diagnosed with the flu.
OB Haiti's team provided medication and consultation for cases of high blood pressure, respiratory infections, gastroenteritis, scabies, and more. Eighteen pregnant women attended the campaign, and one was diagnosed with preeclampsia, which can be dangerous to both mother and baby. Operation Blessing provided medication to help get her blood pressure under control, as well as prenatal vitamins and iron.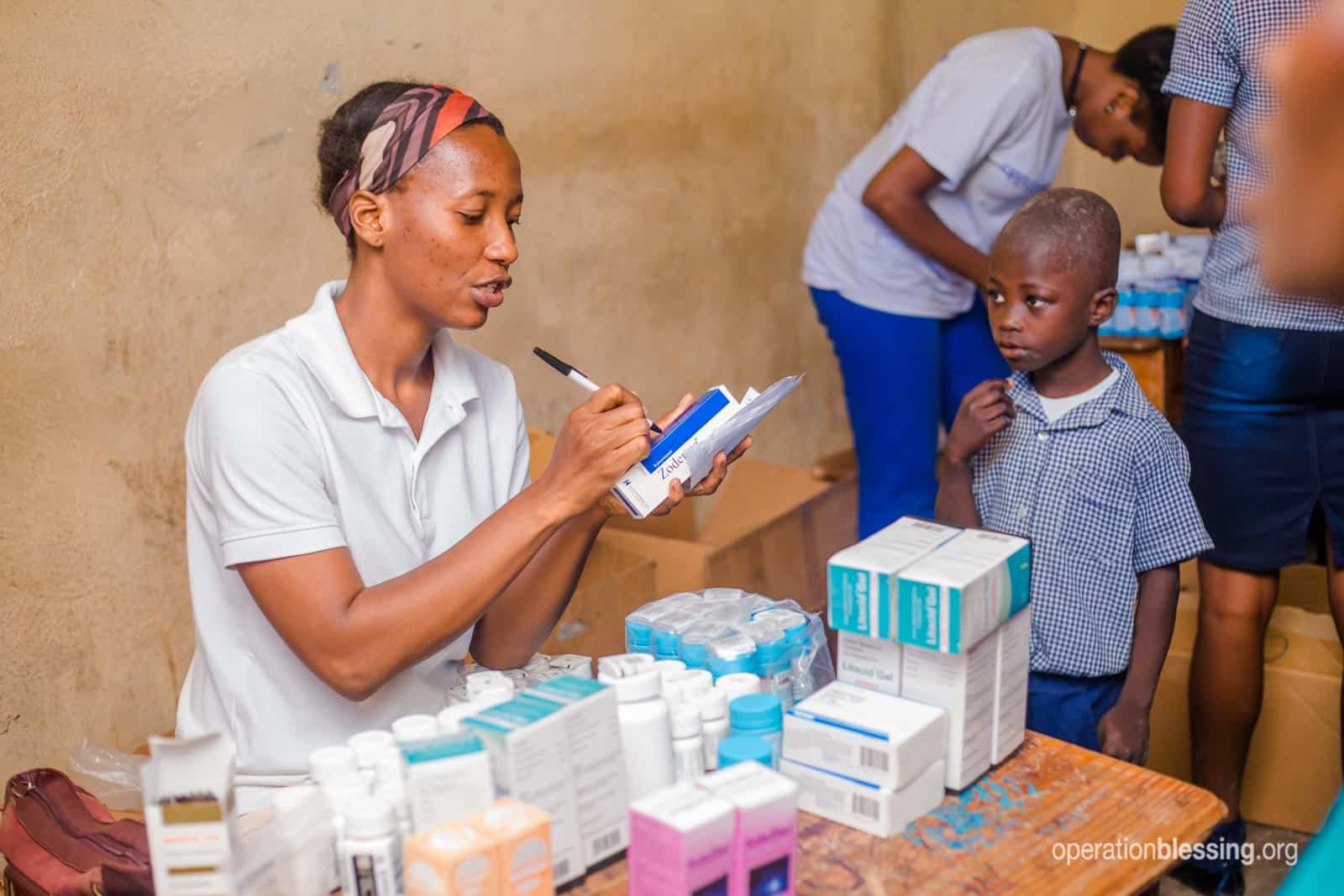 In addition to medicine and medical care, Operation Blessing also brought a solution to the safe water crisis in the community. OBI provided chlorine and taught the villagers how to use it to treat their drinking water, which will go a long way to increasing the health in the community.
Families in this remote village now have a better understanding of hygiene, the ability to treat their water, and the knowledge that they are not forgotten!
HOW YOU CAN HELP

Your support is critical to providing relief for the hungry, water for the thirsty, medical care for the sick, disaster relief for those in crisis, and so much more.
Click here to make an online donation today
and let your gift make a significant impact in the lives of those who urgently need it.

Print Friendly