VIRGINIA – Alisha and her husband are a hardworking couple trying to make the most of their limited resources in the face of inflation and food insecurity. She homeschools their children, Mackenzie (7) and David (10), and works as an online tutor while her husband serves as an aircraft mechanic in the Navy. But sometimes it's been difficult for them to make ends meet.
Despite their tight budget, this family believes in giving back to their community. Generous partners like you have not only kept food on this precious family's table but have also empowered them to help their struggling neighbors!
Alisha takes her children to an Operation Blessing distribution center at Rescue Church to pick up food for their family and their neighbors who can't go themselves. She recognizes the impact that Operation Blessing has had on her community.
According to Alisha, the food they've received has helped to save her and her neighbors hundreds of dollars on grocery bills each month. There were times when Alisha could not afford the high cost of cereal or was worried about the scarcity of canned goods. Like for so many Americans, the strain of inflation and food insecurity seemed like a constant threat. But your continued partnership helped to provide her family and community with food free of charge!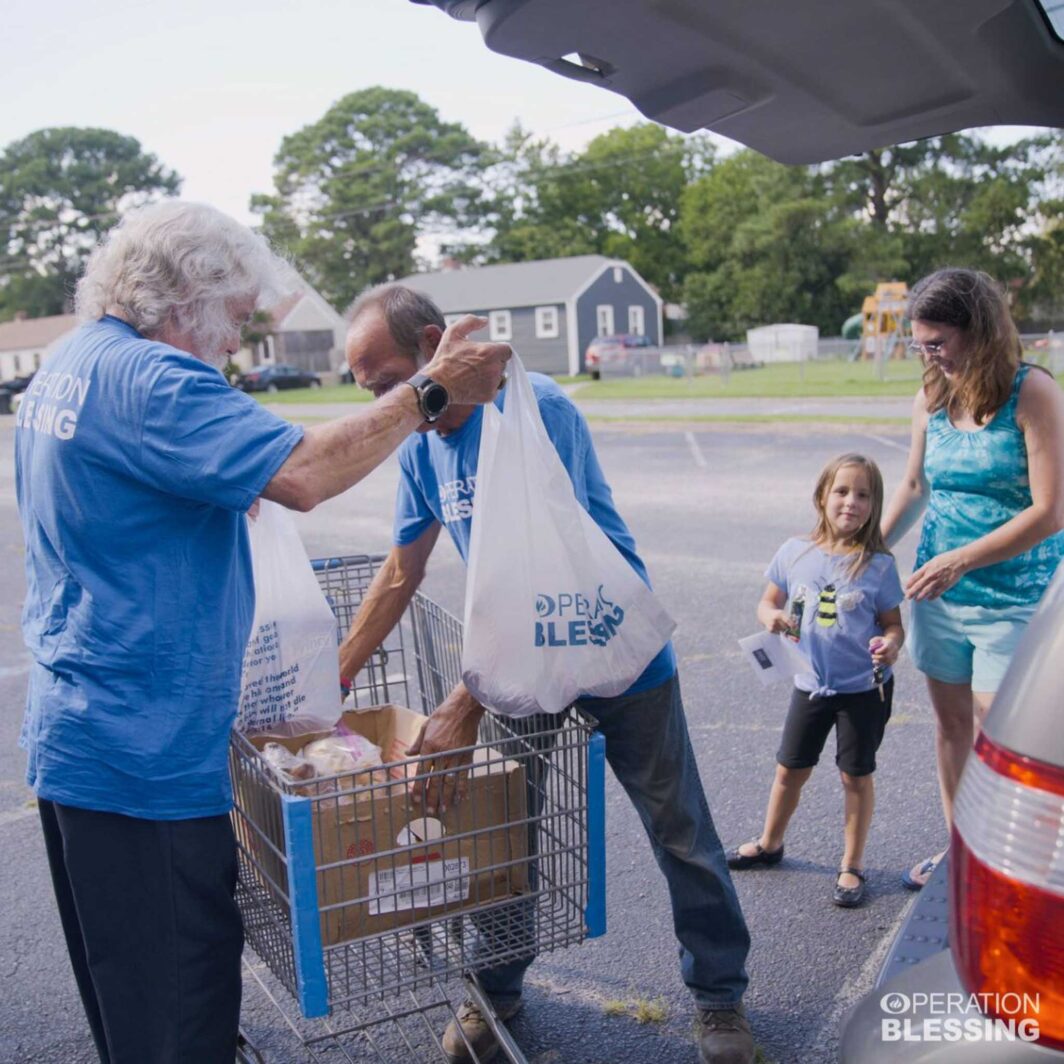 Providing Relief From Inflation And Food Insecurity
Alisha's experience at the food pantry has inspired a spirit of generosity in her community, as she and her neighbors now regularly exchange food and rely on each other for support. Alisha says, "It helps us out more ways than you can ever imagine and think. We are thankful for everything that you have given so that we are able to feed our families."
As a mother, Alisha is also showing her daughter the importance of serving others. Young Mackenzie is learning to be selfless and to demonstrate God's love through her actions. Alisha says, "She can see God using her."
Mackenzie adds, "It feels good when I help. It makes me happy that it makes them happy!"
Faithful partners like you have helped to bring healing and hope to Alisha's family and her neighbors. It is a beautiful example of how your generous giving can make a profound impact on the lives of others. Alisha, Mackenzie, and their family are passing your kindness forward in a continued effort to make a positive difference in the lives of those around them.