Midwest Tornadoes December 2021
A string of tornadoes tore through the Midwest on December 11, 2021. These Midwest tornadoes of December ripped through multiple states in the south and central US including: Kentucky, Tennessee, Mississippi, Illinois, Arkansas, and Missouri.
In their wake dozens died, buildings lay destroyed, and scores of grieving families are left heartbroken. All this during the holiday season.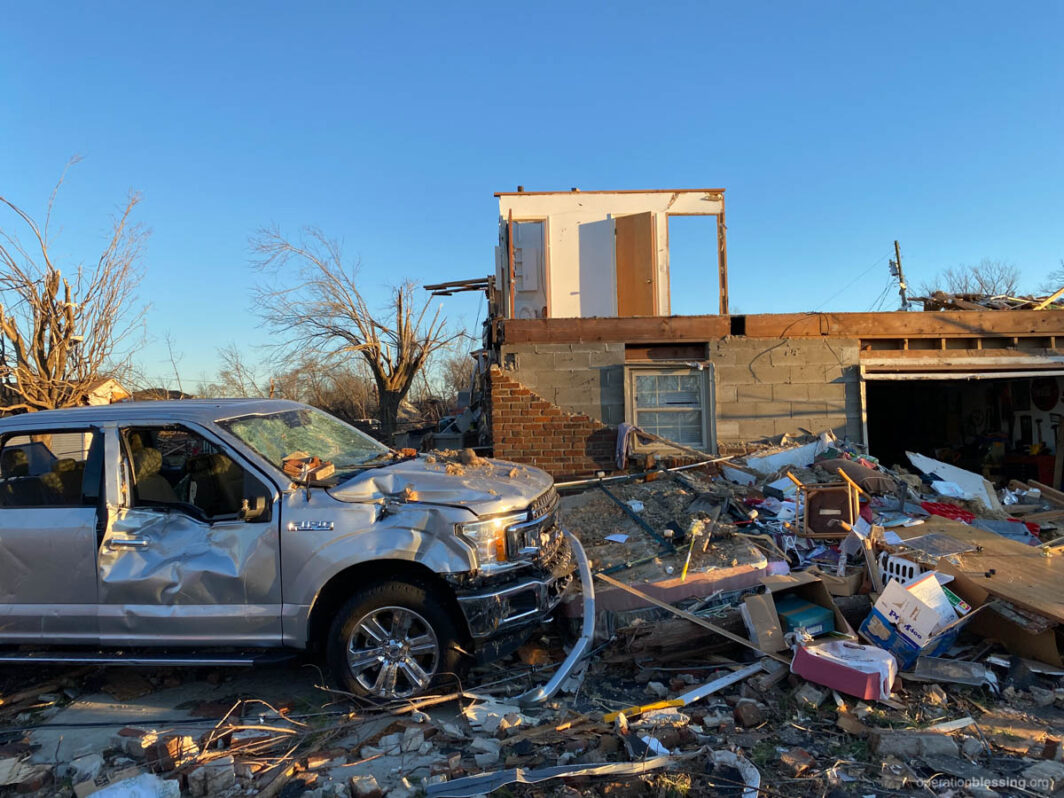 Dozens Of Twisters Touched Down
One tornado can do an enormous amount of damage. The events of December 11, 2021 encompass the destructive paths of dozens of tornadoes rampaging through the Midwest states of:
Arkansas
Illinois
Kentucky
Missouri
Tennessee
Areas like Western Kentucky showed pockets of high tornado activity with some towns showing utter devastation as a result of such a deadly group of storms.
Midwest Tornado Aftermath
Kentucky
Kentucky was hit especially hard among the states that the tornadoes rampaged through. A large number of the casualties occurred throughout this region, particularly in the town of Mayfield as well as places like Bowling Green. As of December 14, 2021 the death toll in Kentucky had reached over 70 casualties.
One aspect of this specific tornado, which made it so destructive, was the staggering amount of time it remained active. Traveling hundreds of miles, it decimated cars, buildings and homes. The aftermath in Kentucky also comes at a tremendous financial cost. The damage is well into the billions and rises as more of the wreckage is unearthed. Many find themselves without basic services, a place to call home, or even a job, as area businesses lie in rubble as well.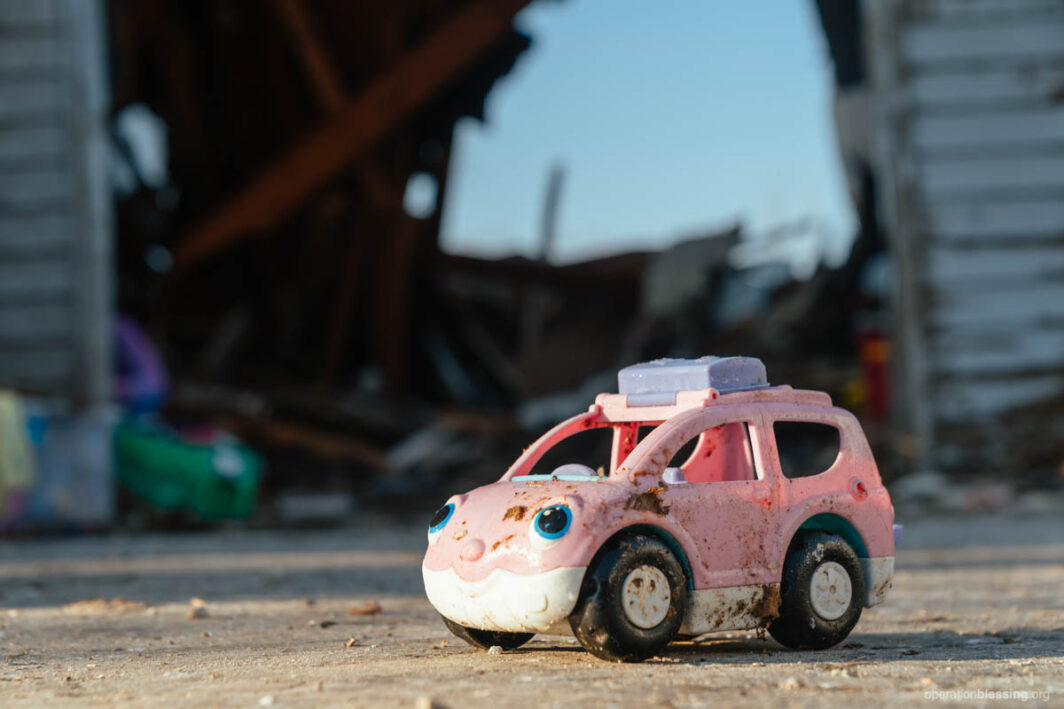 Kentucky Tornado Damage
Senior director of US Disaster Relief, Anthony Lloyd, talks about the tornado damage in Bowling Green Kentucky with Gordon Robertson of CBN. The video explains the initial efforts by Operation Blessing to provide disaster supplies to people in desperate need. This includes:
Disaster relief kits
Water
Trash bags
Food
Aid For December Tornado Victims
When a tragedy like a hurricane or tornado strikes, initial reports signal the immediate needs of people on the ground. Operation Blessing, through the support of ever faithful partners, quickly began to supply disaster relief items for people beleaguered by the tornado damage. This included essential items like water, food and disaster supplies–items that can mean so much to people who have lost everything.
Initial Tornado Response Efforts
Operation Blessing put together a plan for initial disaster relief actions. These steps were documented in a press release showing next steps as recovery efforts continue.
Understanding Tornadoes
The Midwest Tornadoes of December demonstrate just how deadly and unpredictable these meteorological phenomena can be. Check out these frequently asked questions about tornadoes.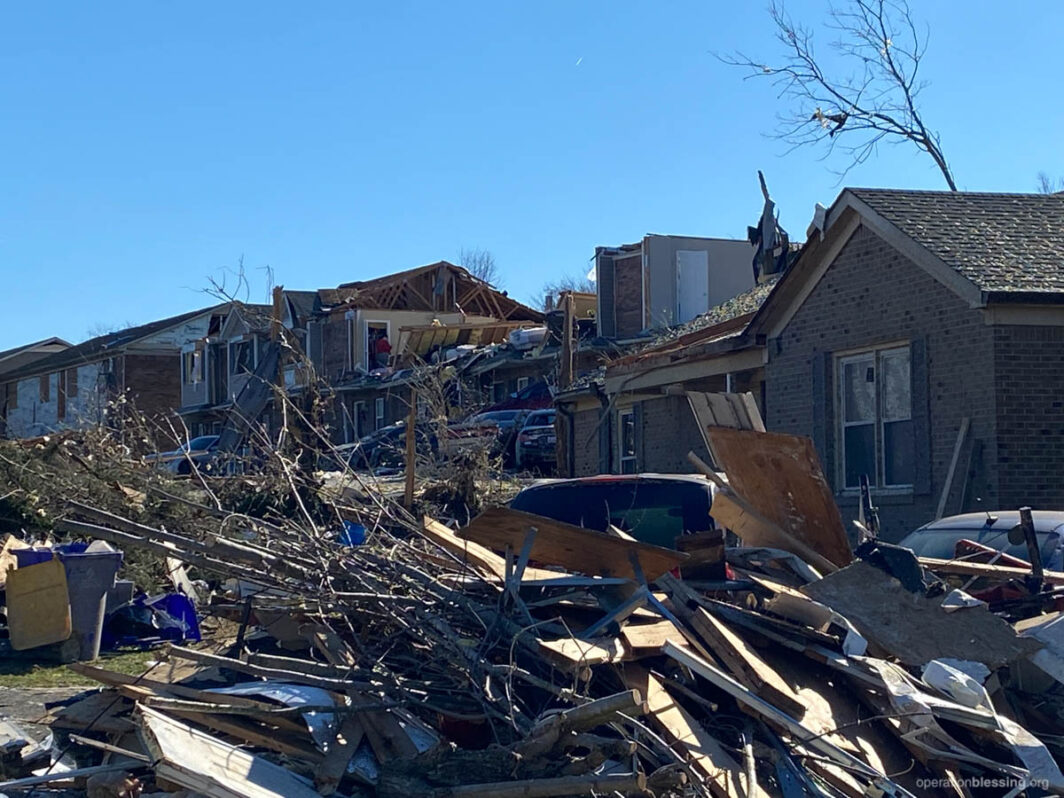 Our Past Efforts With Tornado Relief
Operation Blessing has been involved in disaster relief efforts around of the world. This includes tornado relief efforts throughout a number of states in the U.S. including:
Virginia
Tennessee
Ohio
Texas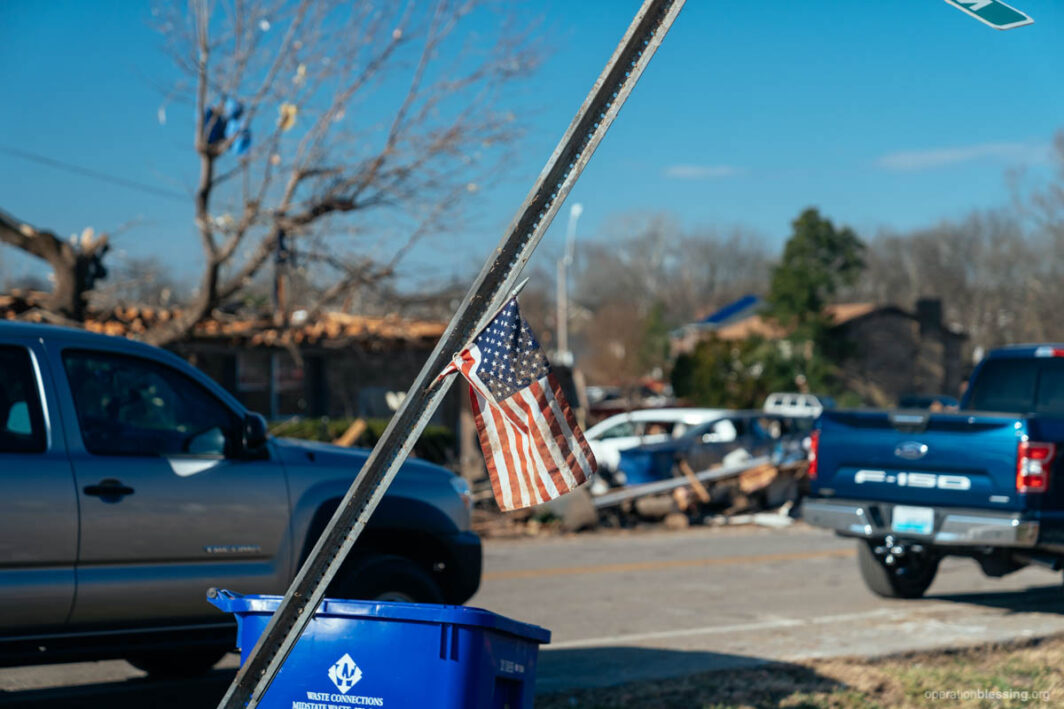 Operation Blessing And The Midwest Tornadoes Of December
As information continues to come in about the impact of the Midwest Tornadoes, the sadness felt by Operation Blessing staff grows. While final counts of the victims are made it is hard to imagine the sorrow in the hearts of the families who have lost loved ones during the holiday season.
Whole communities have been turned upside down, as people try to cope with the scale of such a tragedy.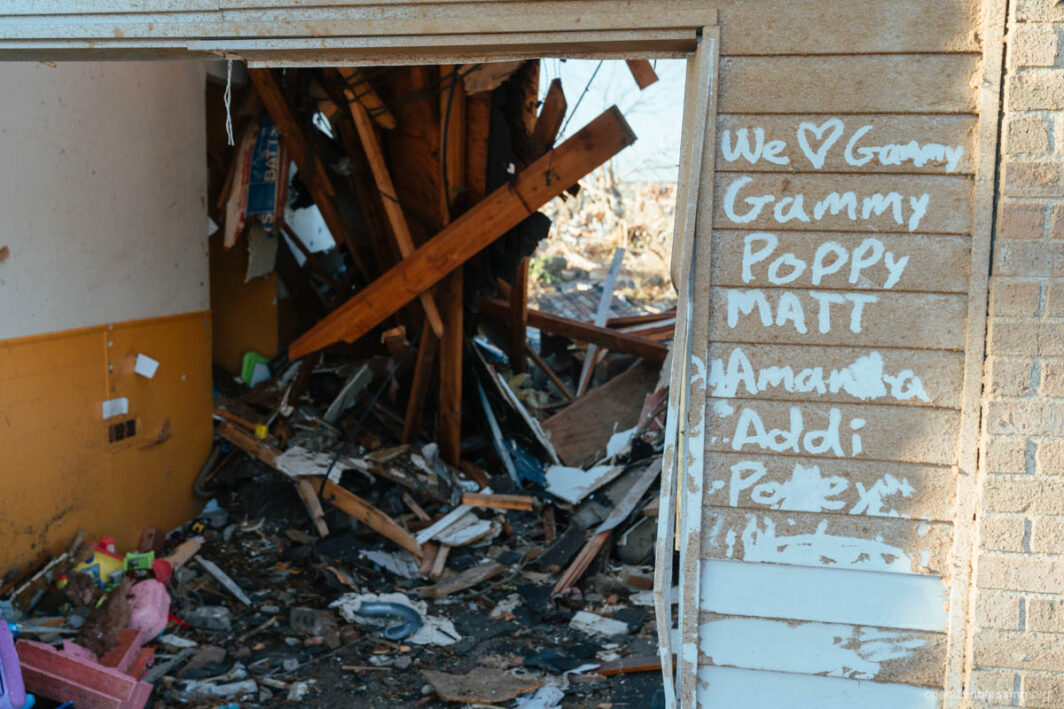 Because of the kindness of Operation Blessing partners, we were able to begin reaching out to different areas in need. Initial parcels of critical disaster supplies were sent to people who've been affected.
Help us provide help to disaster victims who face tragedy by partnering with us now.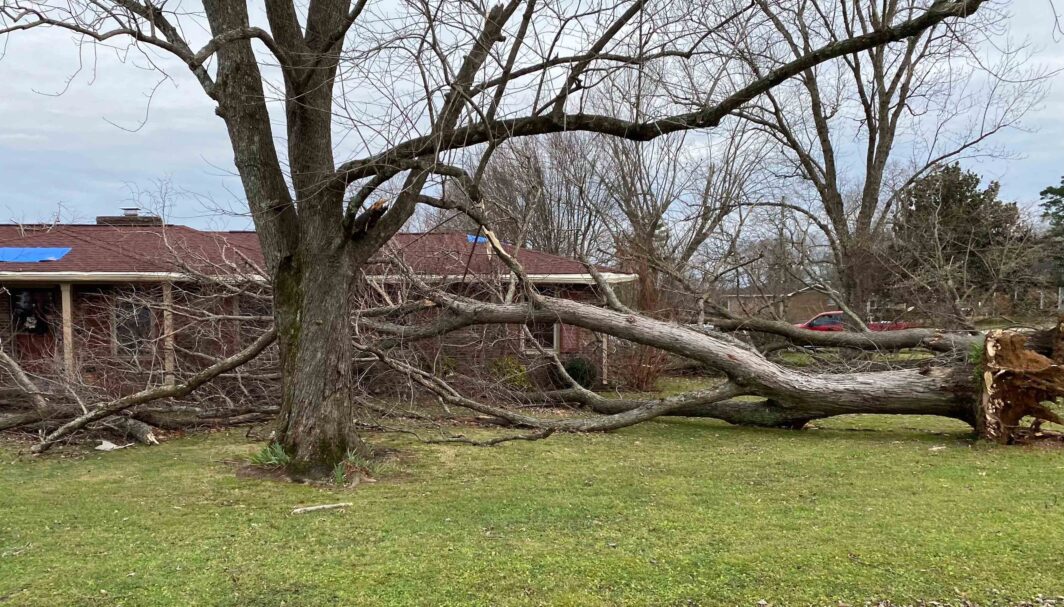 Works Cited
"NWS: EF-1 to EF-3 Tornadoes Hit across Kentucky; Survey Teams Still Assessing Areas Hit." Whas11.com, 2021, www.whas11.com/article/news/local/national-weather-service-confirms-ef-1-to-ef-3-tornadoes-across-kentucky-so-far/417-a2e8a9a4-1ccc-4e90-9fbb-dc02be6602ab. Accessed 14 Dec. 2021.
Ramsey, Billy Kobin and Mary. "Live Updates: Mayfield Tornado Was at Least an EF3, NWS Says at Sunday Afternoon Update." The Courier-Journal, www.google.com/amp/s/amp.courier-journal.com/amp/6476978001. Accessed 12 Dec. 2021.
Staff. "Watch Live: Gov. Andy Beshear to Give Updates on Kentucky Tornadoes." The Courier-Journal, www.courier-journal.com/story/weather/2021/12/14/tornadoes-kentucky-2021-andy-beshear-gives-update-on-damage/6503049001/. Accessed 14 Dec. 2021.
Team, WLKY Digital. "Kentucky Tornadoes: At Least 70 Likely Dead as Search Efforts Continue." WLKY, 12 Dec. 2021, www.wlky.com/article/western-kentucky-tornado-mayfield-bowling-green-weather-beshear/38490463#.