HAWAII – In August, the Hawaiian island of Maui suffered the deadliest fire to hit the U.S. in over a hundred years. Following the blaze, tensions flared high on the island. As families grappled with grief over lost and missing loved ones, their suffering was made worse by the struggle for basic necessities. With more than 11,000 people displaced when their homes were destroyed, survivors desperately needed help. Thankfully, you were there for them through Operation Blessing to provide vital relief supplies to Hawaii.

With your support, our disaster relief team quickly deployed to Hawaii, responding to those in greatest need. In partnership with a well-connected network of local churches and other organizations like YWAM, you helped to procure and provide vital relief supplies to Hawaii. Our team gathered critical items including tents, clothing, hygiene supplies, tarps, lanterns, generators, grills and propane for cooking, and more.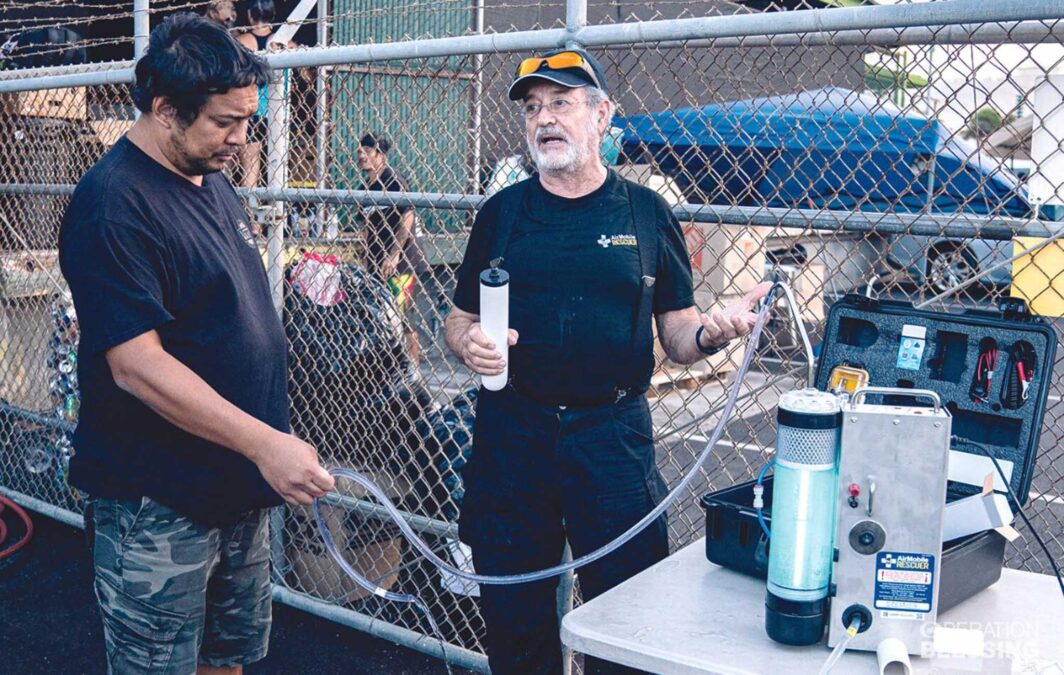 Relief Supplies For Hawaii Wildfire Victims
Once the supplies were secured on the big island of Hawaii and set for transport, our intentionally small team traveled directly to the hard-hit area of Maui. With the island's resources already stretched far past capacity, only the most necessary relief personnel were being encouraged to visit directly. Although some relief organizations had been met with resistance, with much sensitivity and prayer our small team began reaching out to residents of the shattered island.

Almost immediately, they encountered a group of survivors struggling without clean water. In partnership with Air Mobile Ministries, our staff secured a set of water filtration units for those families to use and also passed clean water along to others in urgent need throughout the area.

A Maui resident named Edward spoke to us, defeat and suffering plain on his face as he coughed and shared the pain his community had been experiencing on the island, including the severe lack of clean water. Edward said, "It's so contaminated, we have to fight for bottled water."
Hope Shines Through the Darkness
But with the help of filtration systems provided by compassionate supporters like you, families could drink water and cook in safety without fear of getting sick.

"They can take their water, whatever the source, and make it clean," said Air Mobile Ministries' Joe Hurston. "Most importantly, they can get that water when they need it, and they can get it for their neighbors. It empowers people to be able to give clean water." As Joe demonstrated the filtration you gave to them, you could see the anxiety lifting from the local residents' faces as smiles began to break through. Hope was on the horizon.
"Just to have a machine like this, to know that everybody is drinking healthy water, is going to mean a lot to these families," said Edward. "It means a lot to us that people like you reach out to us in our time of need. We're so thankful. Thank you."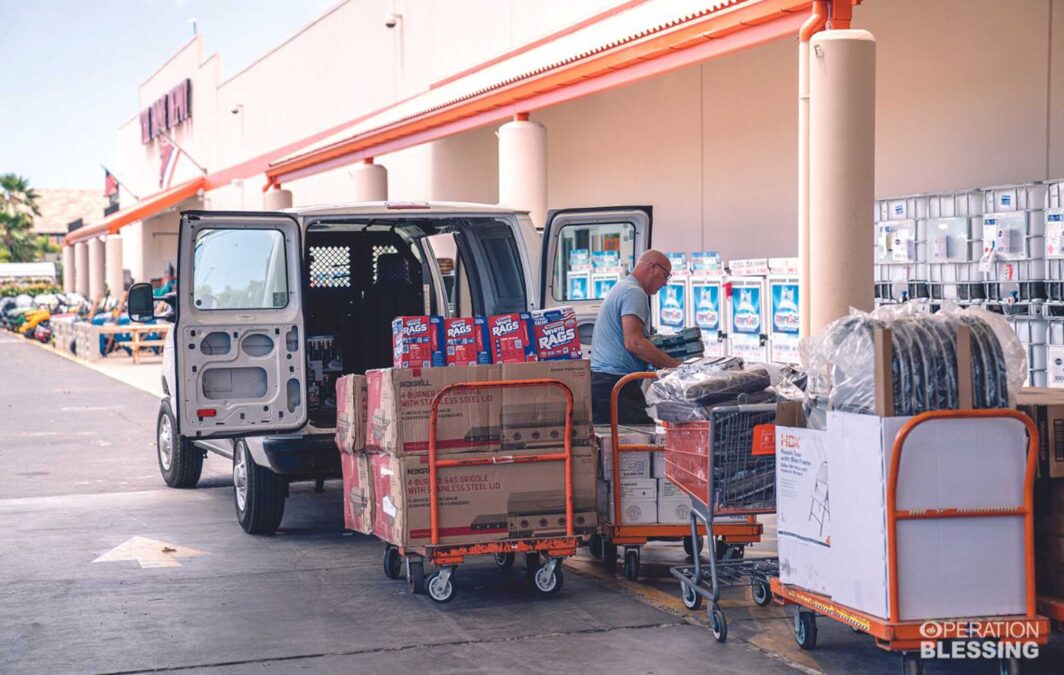 Since those early days, friends like you have also provided fishing and diving equipment to families in the devastated area. And now we are sending hundreds of temporary homes to shelter families! These will offer a sense of normalcy as they rebuild their lives. Follow the progress of the homes here.