PERU – James, age 5, and his brother Jampier, age 3, go to great lengths to get an education—literally traveling a long way to get to school in Peru each day. Unfortunately, the conditions of the local schoolhouse they travel to had long left much to be desired.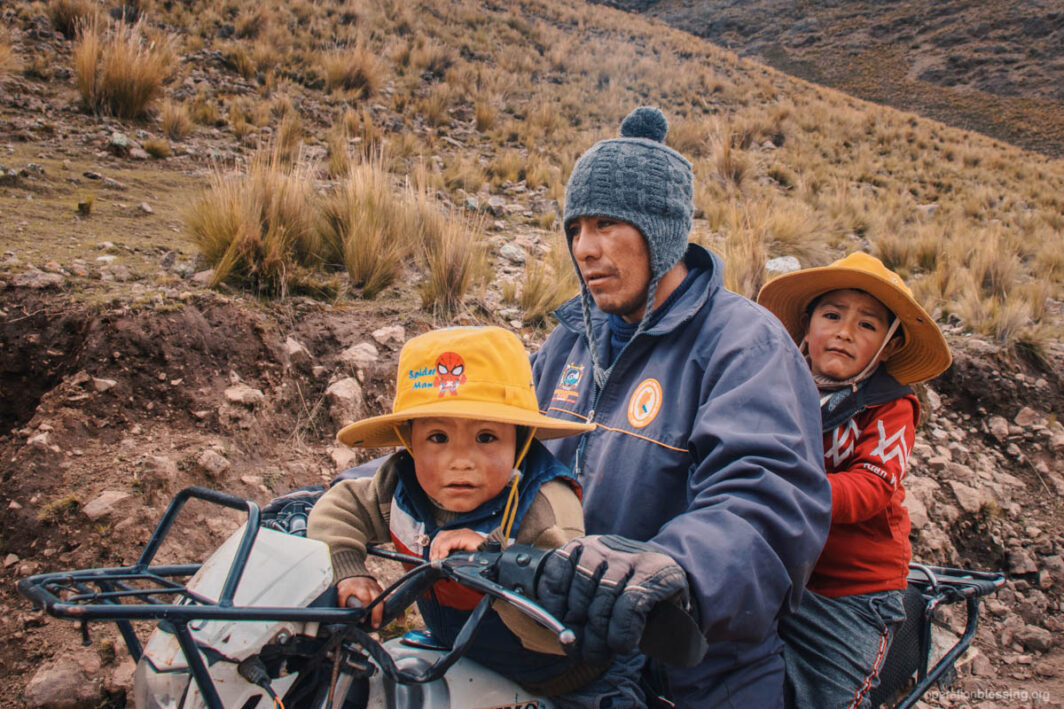 Each morning their dad, Angel, would pile them onto a small motorbike and begin the long drive to school. While that might seem surprising from our American perspective, this is simply life in the remote highlands of Peru. Angel said, "It's complicated to live in the countryside." 
Then, after that long and often-cold journey, James and Jampier would reach a cramped and borrowed classroom space that didn't truly meet the children's educational needs. For the rest of the day, Angel and his wife would farm the land—like most people in the village of Charamaya.   
Angel's family, along with their neighbors, dreamed that someday the area might have a better school for young children like James and Jampier. 
A New School In Peru
When our team in Peru heard about the situation, they thought this would be the perfect opportunity for a new school project! Thanks to friends like you, they worked with the community to build a special new octagonal classroom building on the land of the existing school. This shape would offer the little kids plenty of space to learn and play while still keeping them safe and warm in the chilly highlands.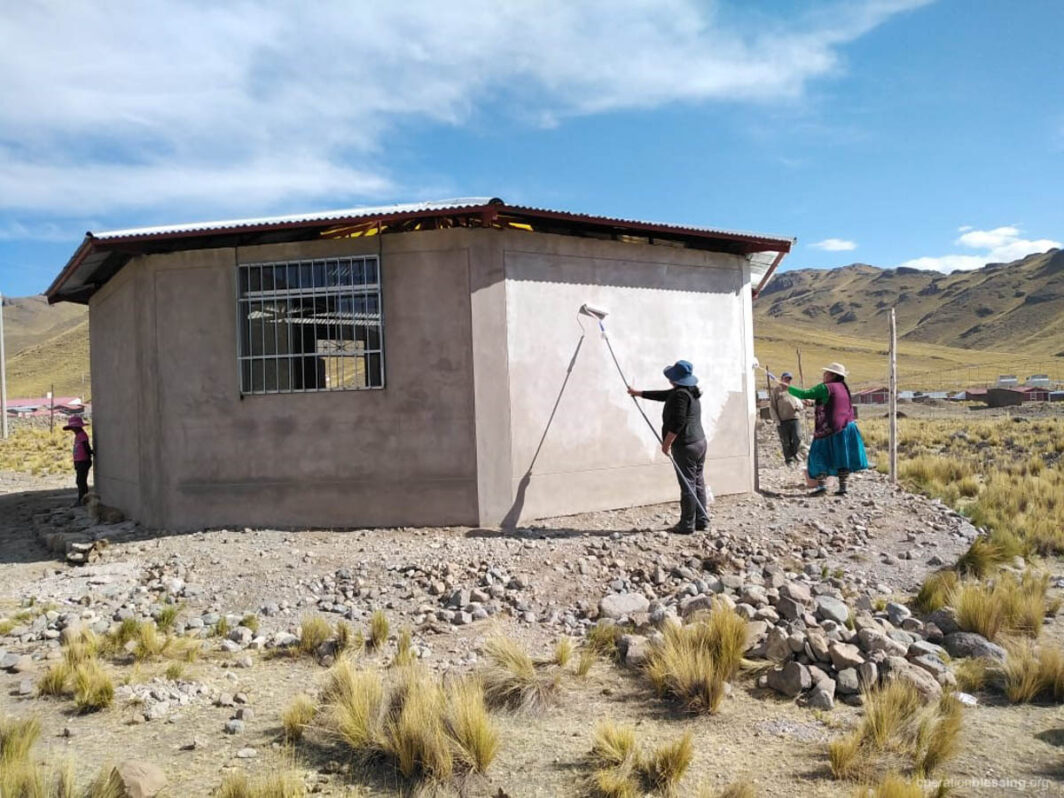 But our supporters didn't stop there. They sent them a strong, character-based curriculum. They provided a kitchen so the kids can enjoy nutritious meals comfortably in their new building. And they gave them a bathroom to facilitate and teach good hygiene.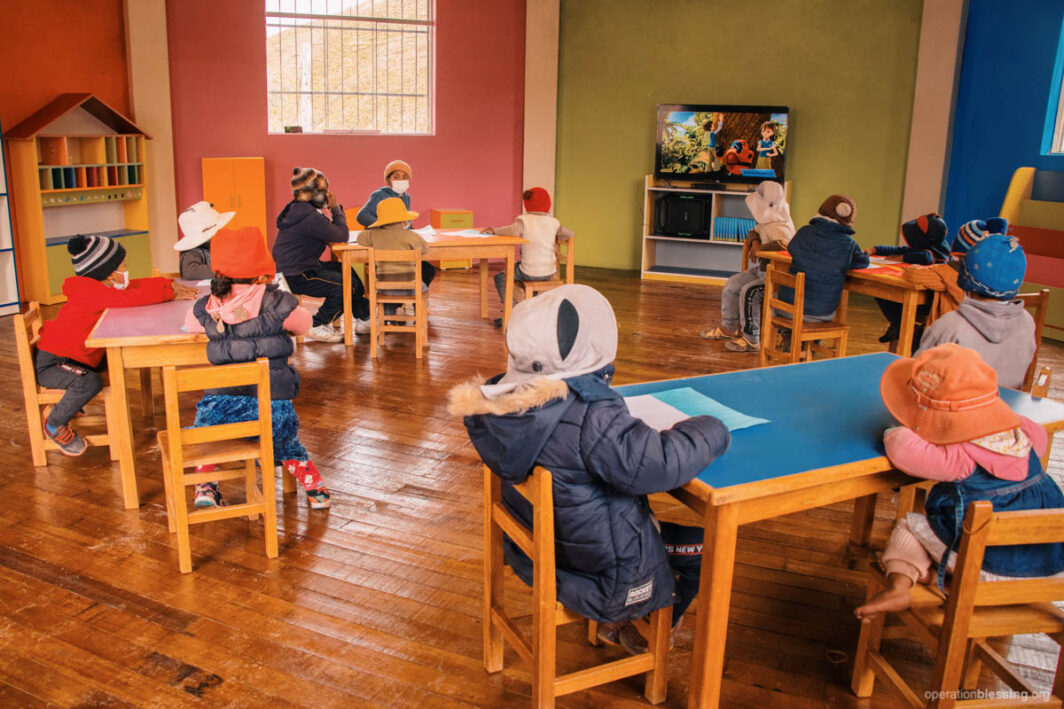 Angel said, "We are thankful to Operation Blessing for all of this building process. It is beautiful. Now our kids will learn today and, in the future, become leaders. God bless you!"     
        
Now, when James and Jampier head to school, they're met by a warm, cheerful building that's conducive to learning and growing. Their classroom is as merry and bright as their sweet young hearts.