KENYA – Early every morning, six-year-old Mosoni and her siblings went outside to play. She said, "I love to play hide and seek. We hide behind the house or fence and when someone finds you, they tap you on the back." But she and the other kids didn't always have so much energy to play. A drought in Kenya was sapping the strength of a young family.
Mosoni's mom is a farm worker, but because of an ongoing drought in Kenya, she struggled to provide for her children. She explained, "I woke up at sunrise to fetch water. I came back midday with only a little water. At times, the drought was so severe we went to bed without any food."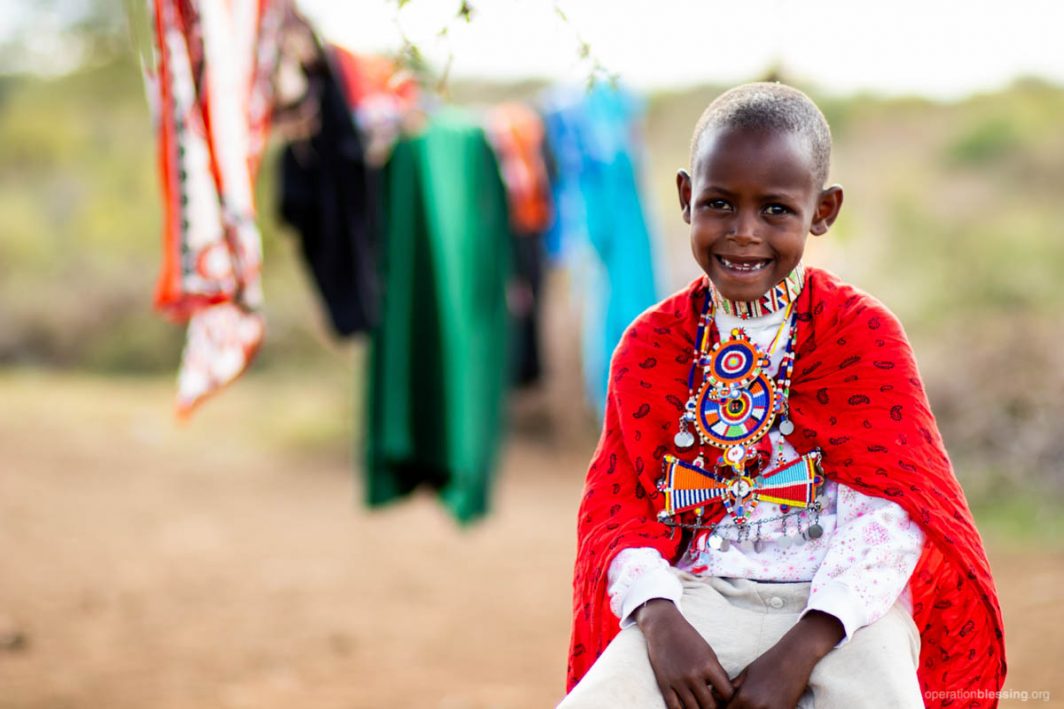 "My stomach and head hurt so much I thought I would die," Mosoni said. "I wished for it to be night, so I could just sleep. I prayed to God in heaven that He would send us food."
Relief From The Drought In Kenya
Your gifts did so much for this family and many others in surrounding them. First, we invited them to join our school near their home. Here Mosoni and other children receive a free education and two meals a day. "When we finish eating our tummies are very full," she said.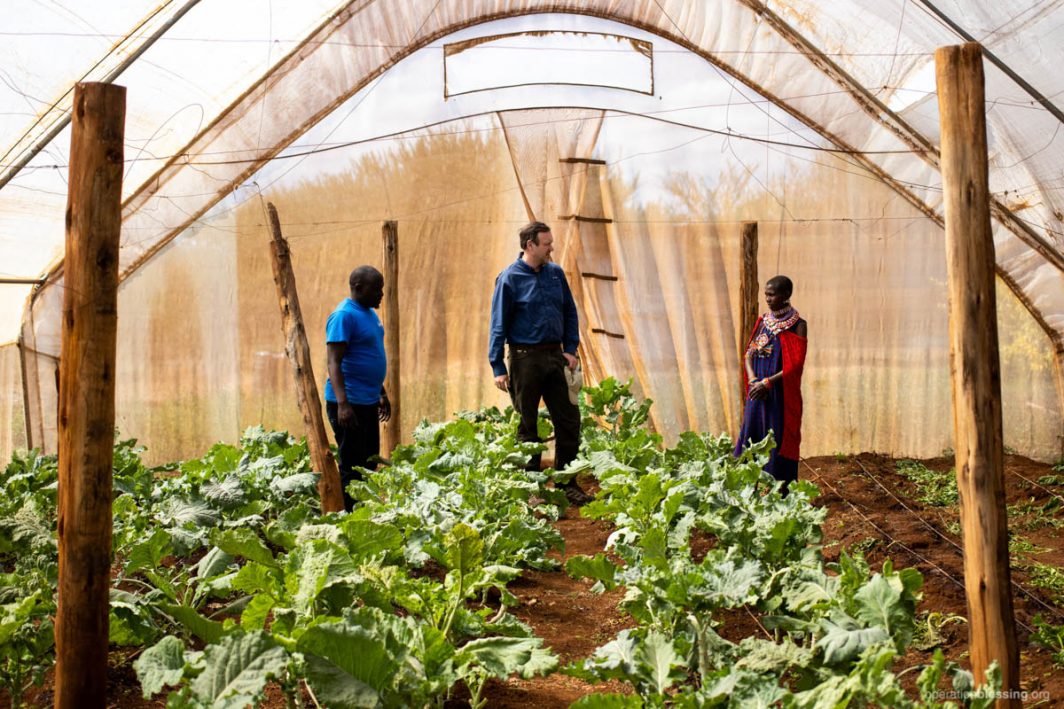 She has the chance to get a strong start on learning, and even has access to technology like learning tablets charged by solar panels to study Swahili and English. The tablets provide a rare opportunity in her part of the world. She also gets to play on the playground. Mosoni said, "I am so happy here. After class, I play with my friends."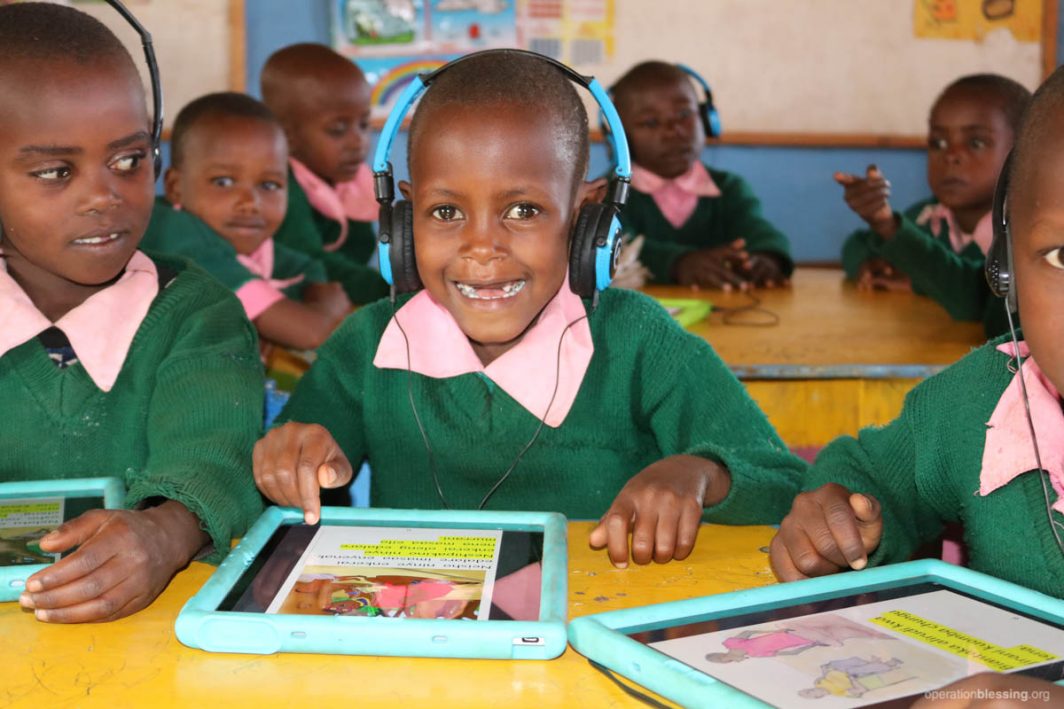 Thanks to Operation Blessing friends like you, we dug a well at the school and provided chlorination, so families have fresh, clean water just a short walk from their homes. Mosoni's mom also joined our agriculture program, which helps to provide for her family. Along with about twenty other women, she's also raising goats thanks to you. They sell the milk at the market to create income. 
"Now, even during the drought, we have food. Mosoni taught us how to pray. And every time we eat together, we thank God for our food," she said. "I pray that everyone who helped us will have a long life, and that God will double everything you have, so you can help more people."
Mosoni added in her sweet hope-filled voice, "Thank you for loving us, and for helping us."