THAILAND – Perhaps nothing sparks our outcry for justice more than the plight of children trapped in sex trafficking. Once rescued, those kids desperately need a safe home, counseling and education. YOU are sending that type of fresh start to girls rescued from abuse and human trafficking in Thailand. Girls like Rainy.
Rainy* was born in a remote village high up in the mountains of northern Thailand as a member of the Hmong tribe. Her father passed away when Rainy was young, compounding the family's vulnerable economic situation. Rainy's mother decided to rent a shack on the property of a fruit orchard where she and her two youngest children could sometimes find work. Many other Hmong people had also moved to the area, creating a small but bustling village of day-laborers.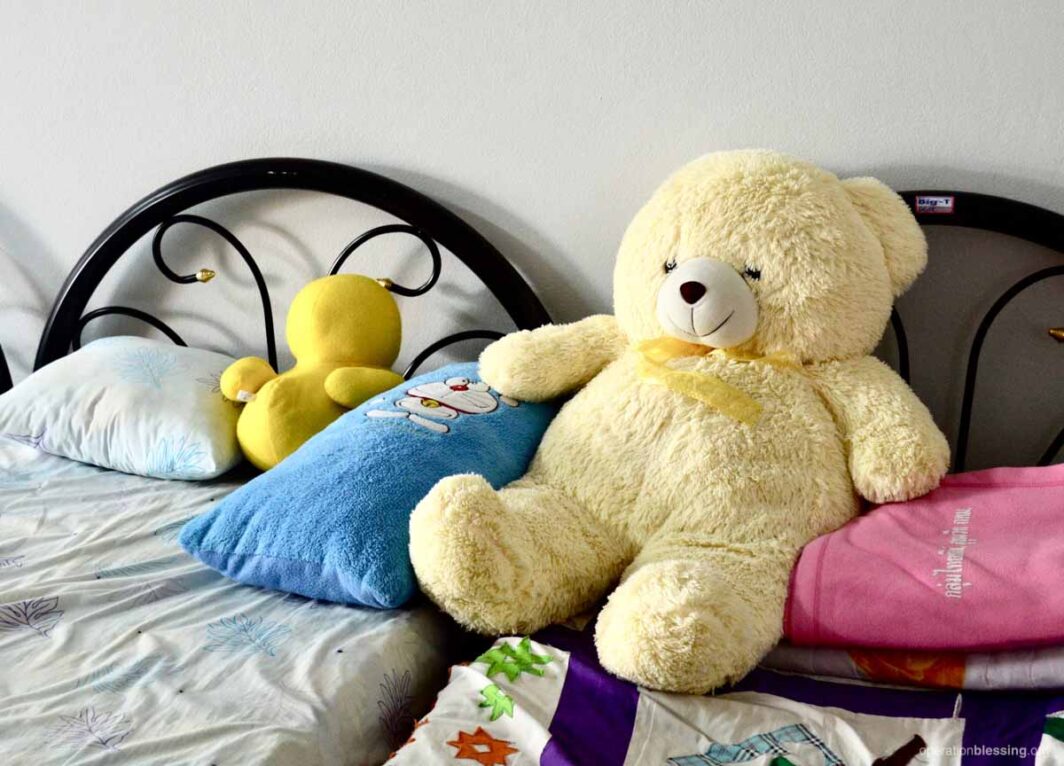 A Victim of Human Trafficking in Thailand
Near Rainy's home, an elderly man called Uncle Dtom opened a bar. When Rainy was about 9 years old, Uncle Dtom told her that if her family ever had a need, he could give them money. She believed his kind offer and decided to go to him for help. But instead of helping her, Uncle Dtom took advantage of her trust and sexually abused her. He then gave her money and threatened that if she told anyone, he would never help her family financially again.
Each time Rainy needed money, she went to Uncle Dtom, and the abuse continued. When a teacher at Rainy's school finally became aware of the situation, she immediately took Rainy and her mother to the police to file a report. Uncle Dtom was interrogated but denied the allegations. Before he could be arrested, he took his own life.
New Life Center Foundation for Victims
That's when Rainy was referred to New Life Center Foundation, and through our partnership with that amazing organization, YOU were there to give Rainy the help she needed! Through NLCF, you provide safety, counseling, care and education to Rainy and so many girls like her, the victims of human trafficking in Thailand
When Rainy first arrived to NLCF, she was the youngest resident ever to enter their care, at just 10 years old. Her mother visited often, which helped Rainy adjust to her new home. Rainy quickly became known for her sweet and cooperative disposition.
Then, Rainy's mother passed away. Rainy was devastated, and nearly quit school so that she could go back and live near her family. Knowing how that decision would affect Rainy's opportunities in the future, the residential program manager worked closely with Rainy's older siblings to convince her to stay and finish her counseling and education first—and she agreed.
Today, Rainy is thriving. Because of your support, she has found her smile again. The sound of her laugh as she returns from school each afternoon reminds all who hear it of the incredible power of fresh starts. Thank you for changing Rainy's life!
*Name changed to protect identity
~~~~~~~~~~~~~~~~~~~~~~~~~~
He has shown you, O man, what is good; And what does the Lord require of you But to do justly, To love mercy, And to walk humbly with your God? – Micah 6:8 NKJV
From the Field
---