NORTH CAROLINA – In September, monster storm Hurricane Florence made impact along the U.S. East Coast. But thanks to your support, Operation Blessing's U.S. Disaster Relief team stood ready to quickly respond to the desperate needs of hurricane victims.
As the storm made landfall, truckloads of relief supplies were staged near the disaster zone. Included in OBI's arsenal was a mobile kitchen capable of making 1,000 meals per day, flood kits supplied by The Home Depot, pallets of bottled water, food, hygiene items, and more.
Disaster Relief Supplies
Thankfully, the storm, once a category 4, hit land in North Carolina as a category 1 hurricane. Still, Hurricane Florence packed a powerful punch. It crept slowly inland dumping enormous amounts of rain and causing significant wind and flood damage.
Two days after the initial impact, OBI began our first relief distribution in New Bern, N.C. This area with many low-income individuals suffered a hard hit from Hurricane Florence, and the conditions became worse throughout the week as nearby rivers rose. Without Limits Christian Center provided a distribution point and volunteers as OBI passed out hygiene items, flood kits, water, and food. They continued to partner with us over the coming weeks to help deploy and house volunteers to aid hurting residents with recovery.
Reaching Out To Hurricane Florence Victims With Hot Meals
In Lumberton, N.C, we quickly set up a second relief hub in partnership with East Lumberton Baptist Church. In the meantime more semi-truckloads of supplies and a KOHLER Disaster Relief Showering Trailer arrived at the impact zone to aid those in need and support the volunteer effort.
Sadly, 53 people lost their lives in Hurricane Florence, but you've sent help and hope to so many desperate survivors of the storm. We've served over 45,000 hot meals and our volunteer teams have helped to clean out and start the repair process on more than 90 homes. Over 1,500 Operation Blessing volunteers have reached out to the people of North Carolina, earning a visit of appreciation from the governor of the state.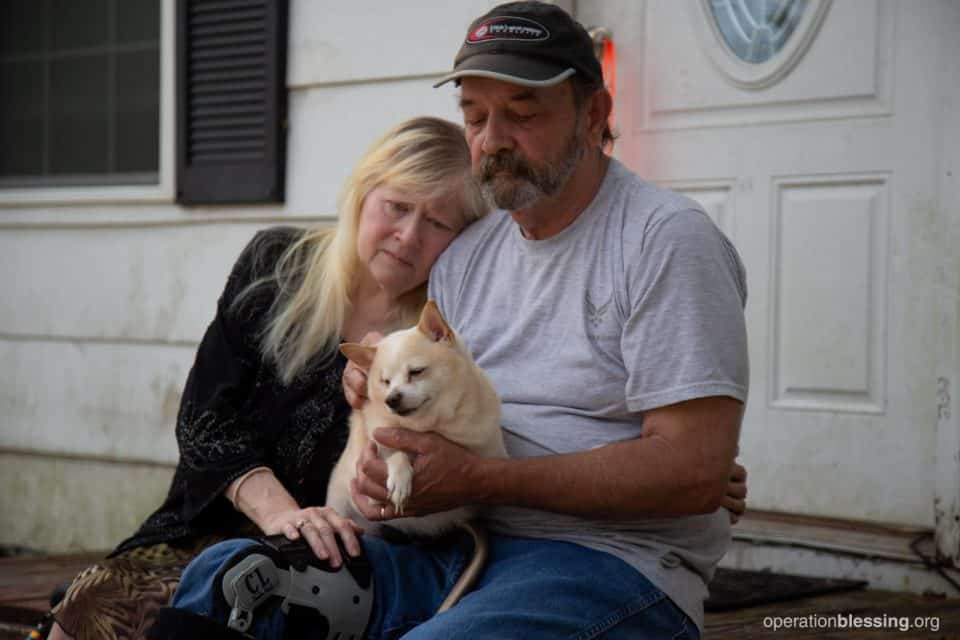 It's only because of you that we can offer this type of immediate and effective hurricane relief to help the hurting. Thank you for giving the gift of hope to hurricane victims in their darkest hours.