Update 8/28 Operation Blessing assessment team is on the ground in Louisiana following Hurricane Laura and ready to bless victims with disaster relief and recovery. They're prepared for tarping roofs, mucking flooded homes, removing fallen trees, and delivering vital supplies.
GULF COAST, U.S. – You have likely seen the headlines by now. Hurricane Laura hits land as a powerful, category 4 hurricane along the Gulf Coast. It made landfall early this morning bringing devastating storm surge, torrential rain, and powerful winds. It remains a strong category two storm as it moves north over land along the Texas/Louisiana border. Help disaster victims.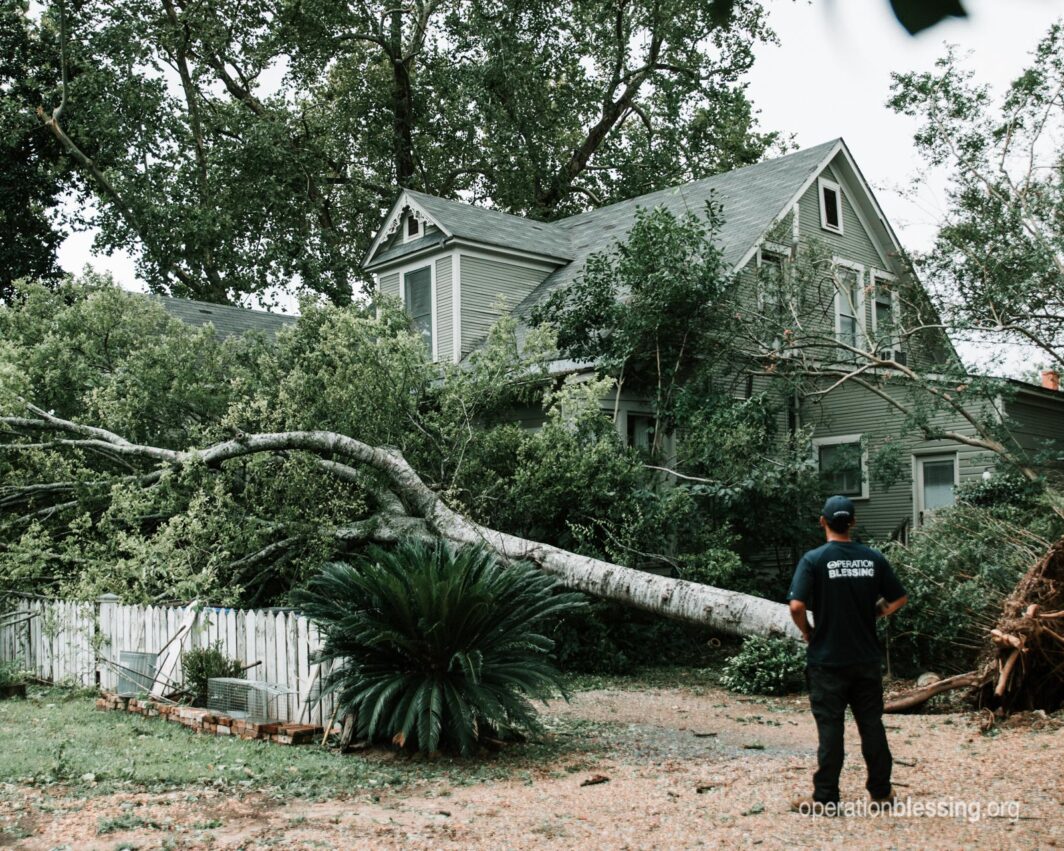 Responding After Hurricane Laura Hits
Initial reports indicate extensive damage and many victims in need of help. Operation Blessing's U.S. Disaster Relief Team has prepared to move into the area to provide assistance and relief for victims of Hurricane Laura. These survivors need YOU today.
Our convoy of disaster relief supplies and vehicles have pre-staged in Tennessee. They're prepared to move out with recovery tools, food, water, cleaning supplies, and more. In addition, our disaster assessment team stands nearby in Louisiana and ready to enter into the disaster zone as soon as they can. They will find the best place to help Hurricane Laura victims, determine a base of operations, and reach out to local officials and churches.
Thank you for making it possible for Operation Blessing to respond in times of crisis and disaster. You are showing God's love to those in need, like those who Hurricane Laura victims.
Find our latest updates for Hurricane Laura relief here.
Give a special gift today to help disaster victims in their time of need.