TEXAS, USA – After making initial landfall near Corpus Christi on August 25, Hurricane Harvey began a slow journey up the Texas coast toward Houston. Along the way, it's soaking rains and storm surge inundated many coastal communities. By the time the storm finally dissipated, nearly a week after making landfall, Hurricane Harvey had broken almost every rainfall record for a U.S. storm and caused historic flooding all along the coast.
One of the areas hardest hit by the floods was the community of Port Arthur, about 90 miles east of Houston. It was here that 66-year-old Priscilla attempted to wait out the storm with her two Chihuahuas. However, the rains fell hard and the waters continued to rise. By the time Priscilla's son arrived in a boat to rescue her and the dogs, the water was already waist-deep in her home.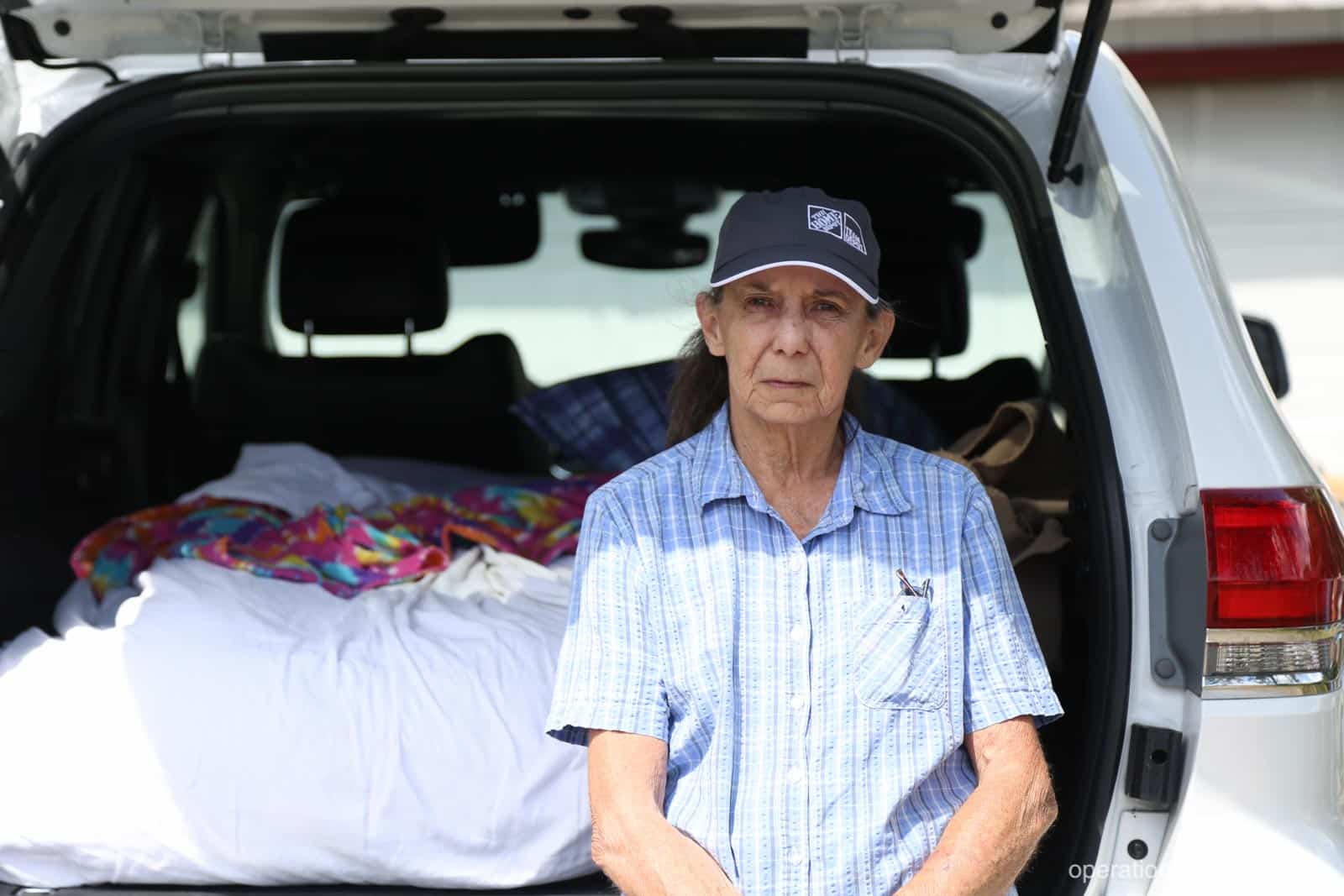 It was a week and a half before Priscilla was able to return home to see the damage the floodwaters had done. She wasn't prepared for what she found. "I lost everything I own," Priscilla said. "And I don't have anything to start over with."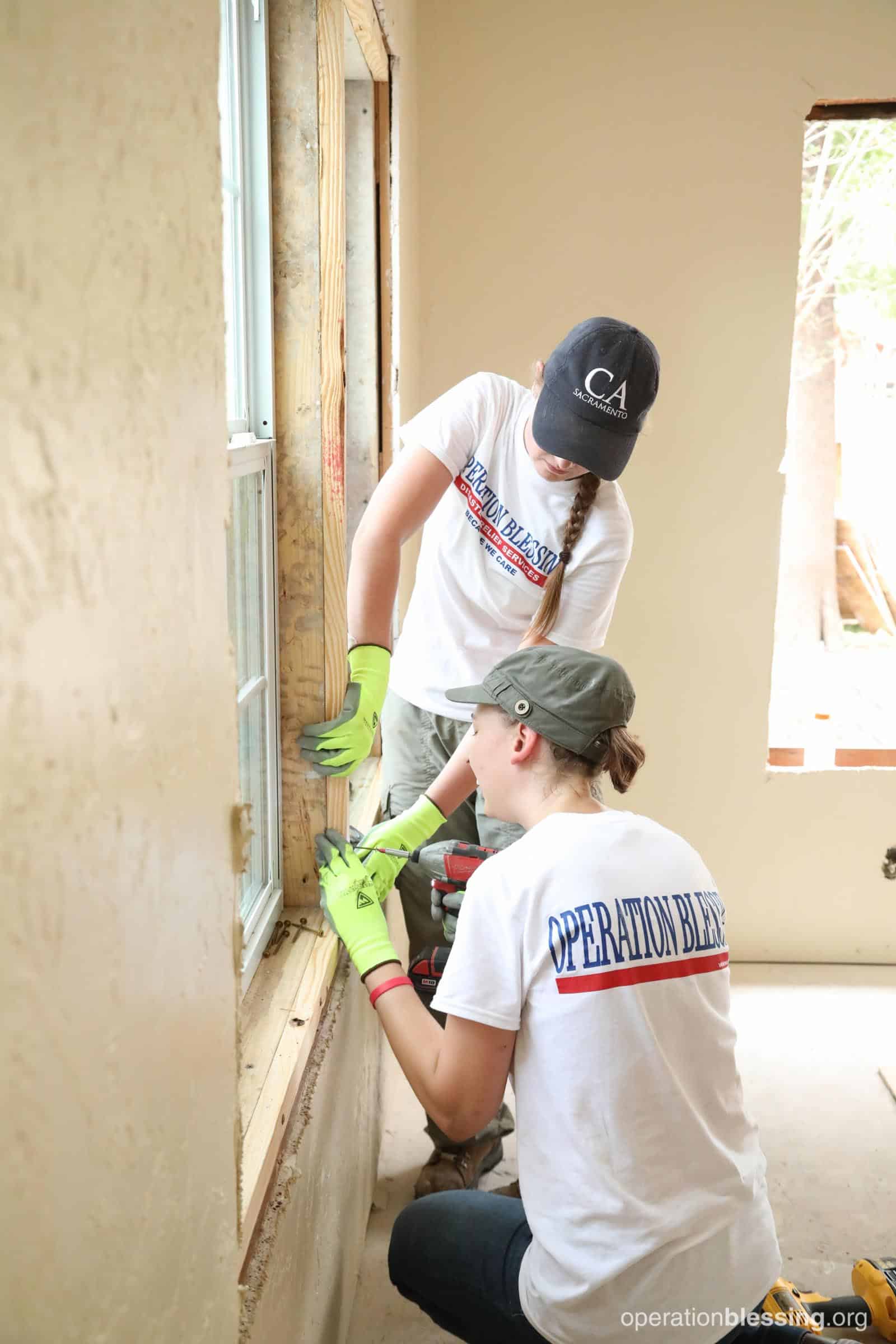 Priscilla's home was in bad shape. The floodwaters had saturated her walls and floors, destroyed her appliances, and soaked her furniture. To make matters worse, mold was growing rapidly. Due to a lung condition, Priscilla couldn't even enter her own home because of the mold.
With nowhere else to go, Priscilla slept on an inflatable mattress in the back of a rented Jeep parked in her driveway. The garage, though damaged, was in better shape than the rest of her house, so Priscilla did her best to turn it into her living area. With the small amount of money she received from FEMA and other organizations, she was able to purchase a new stove and refrigerator, but she had no idea how she was going to repair her home.
When Operation Blessing staff learned of Priscilla's situation, they immediately set out to help. In partnership with The Home Depot, OBI teams quickly began working to give Priscilla the surprise of a lifetime.
First they cleared out the flood-damaged flooring, drywall, and other ruined items from Priscilla's home. Then, while Priscilla stayed at a hotel, work continued at her home. Little did she know, Priscilla had been chosen to receive an "Extreme Blessing Home Makeover" and volunteer crews were hard at work rebuilding her home from the studs out. (Read the story of dedicated volunteer, Amy Fernandez, here.) On the day of the big reveal, dozens of Operation Blessing and Home Depot volunteers greeted Priscilla as she returned to her "new" home. She couldn't hold back her tears as OBI's vice president of U.S. disaster relief and programs, Jody Gettys, showed her the new walls, floors, appliances, and furnishings that filled her home.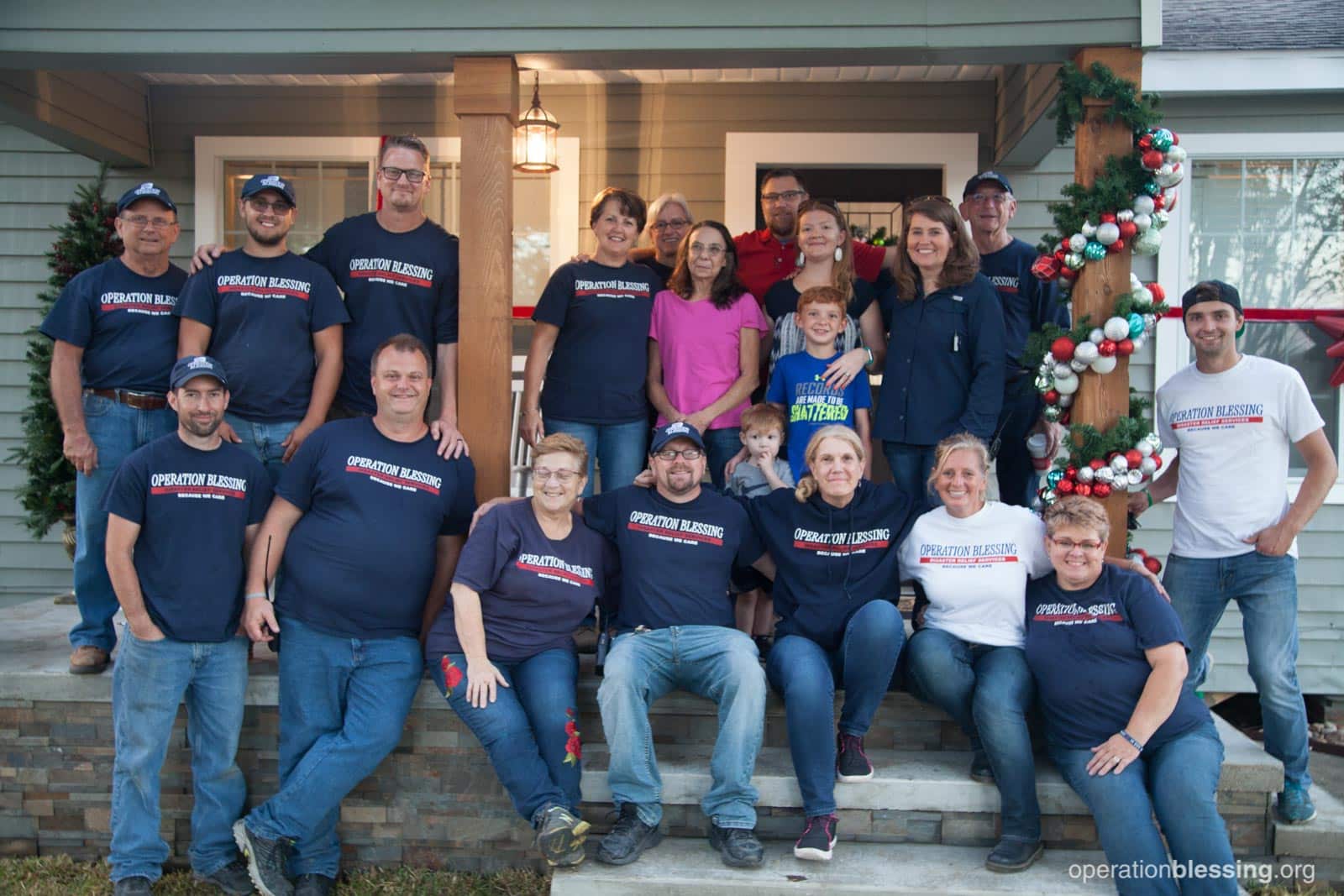 "Thank you, Operation Blessing and Home Depot for blessing me, doing God's work," Priscilla said. "I feel like God has worked through you!"
From the Field