The family of 8-year-old Fabiola in Mexico suffered from a lack of healthy food. She and her siblings went too often without adequate nutrition. Then friends like you supplied their village with a community garden to provide nutrient-rich foods. And the kids find joy in being a part of growing their own produce! Amidst the war in Ukraine, staggering inflation, and continued supply chain issues, hunger like Fabiola faced is on the rise. And we're so thankful that you are committed to battling hunger across the globe.
As a supporter of Operation Blessing, you can feel confident that you're battling hunger both in the U.S. and across the world. In each region and situation, our teams look carefully at the surrounding issues to choose the solution that will provide the greatest impact. Today we offer you an overview of the many ways you are fighting hunger around the world!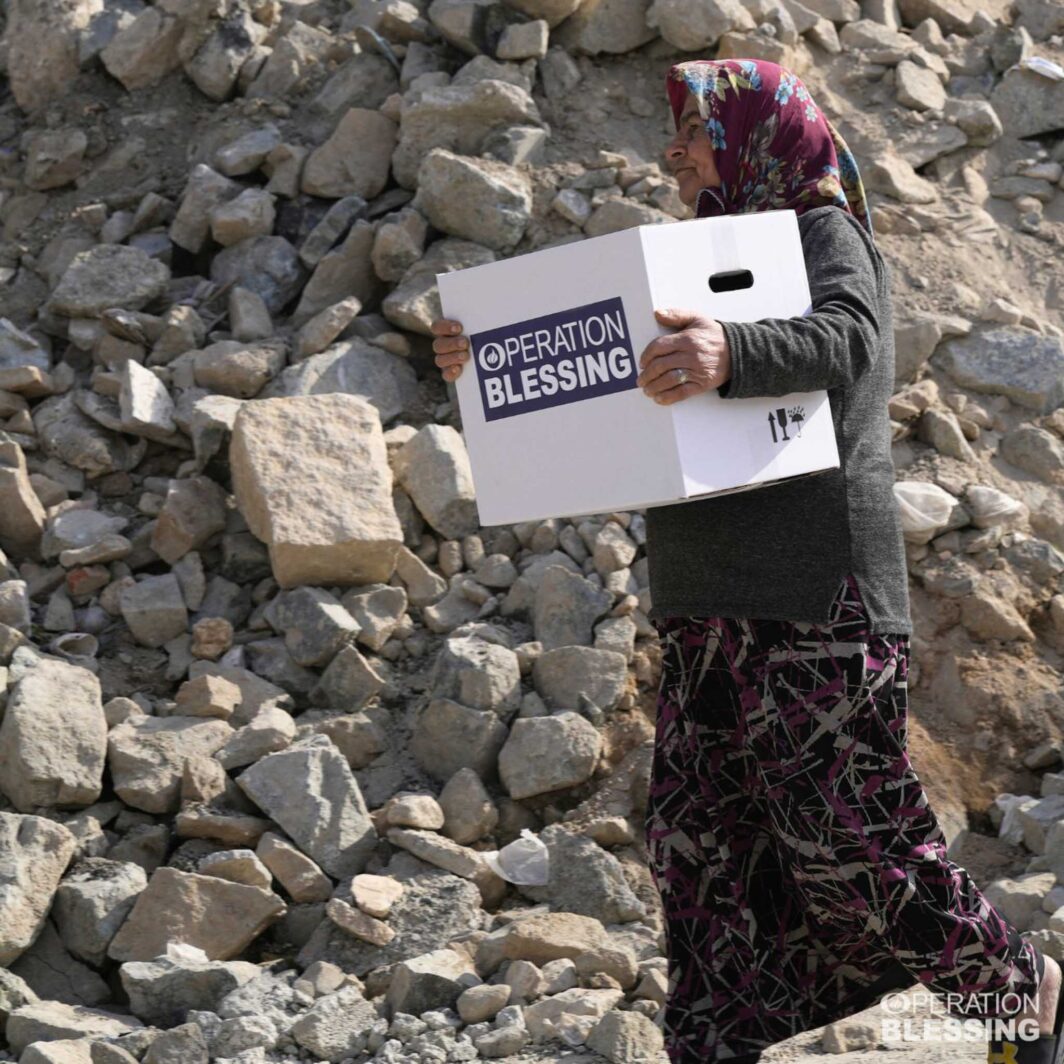 Nutritional Support To Fight Food Insecurity
Too many children lack the nutrients they need to grow and thrive, such as iron and protein. Lack of nutrition is one of the many insidious impacts of food insecurity. Through our nutritional feeding programs, you give schoolchildren in places like Kenya, Peru, and Haiti the extra support they need. Not only do you offer supplements and regular nutritious school meals, but in parts of Latin America, you also make possible cooking classes to teach parents how to cook healthier meals—a valuable skill that will last a lifetime.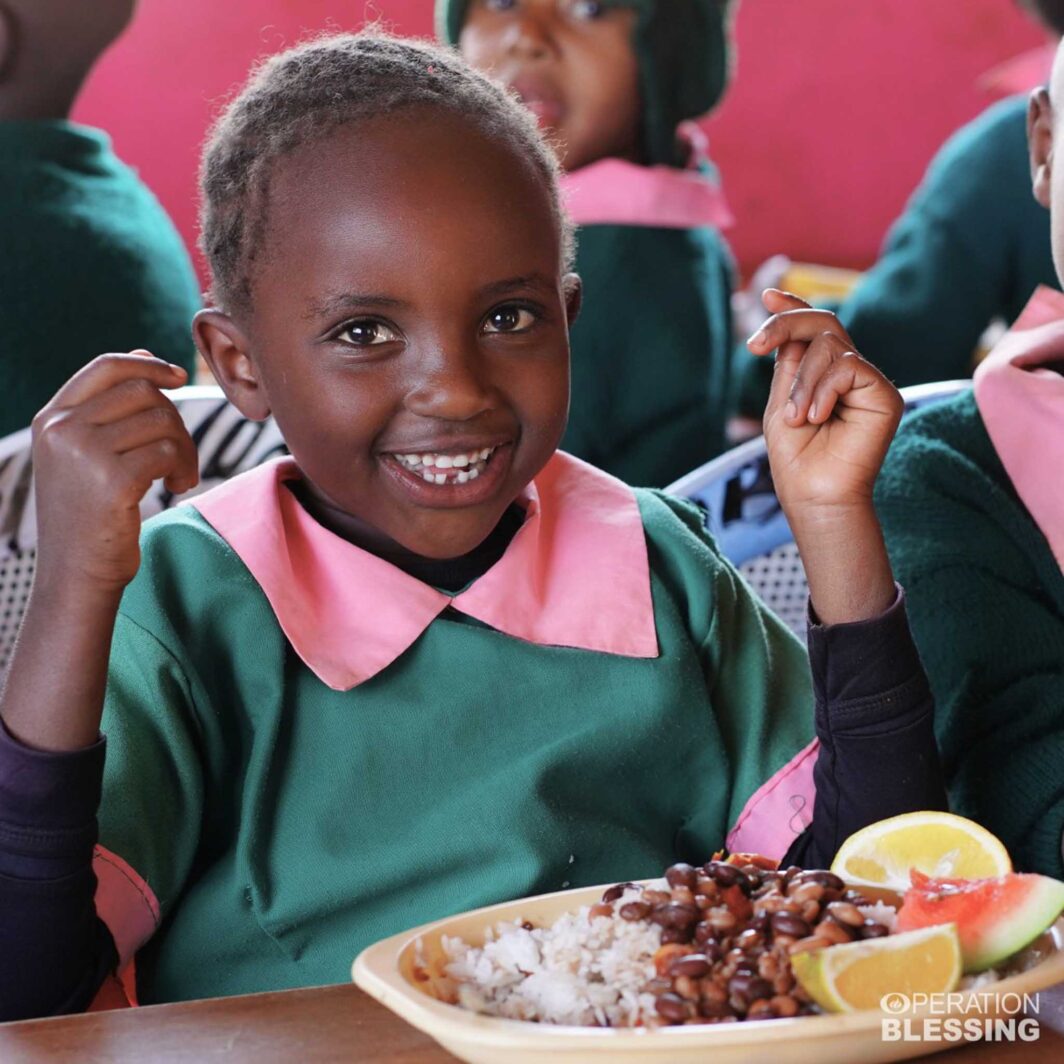 Agricultural And Farming Programs
In parts of Latin America, Africa, and Asia, Operation Blessing supporters supply villages and schools with irrigation systems, greenhouses, agricultural training, chicken coops, and farm animals. In Mexico, community gardens are making a huge difference for hungry villagers in need. Through these opportunities, struggling people can grow food for their families for many years to come, and they can sell the surplus to better meet other important needs like utilities, education, and medical care.
Disaster And Crisis Relief
Anytime crisis and natural disasters strike, meeting people's basic needs like food, hygiene supplies, and clean water is the first important step. You send support to disaster victims in dire need. In the U.S., our volunteer teams regularly pack boxes of emergency food supplies to prepare for upcoming disasters. With your help, we've recently distributed hunger relief after hurricanes in Florida, earthquakes in Turkey, and typhoons in the Philippines. Meanwhile, you continue sending massive quantities of food to refugees in Poland as well as directly into war-torn Ukraine.
Business And Livelihood Support Through Microenterprise
One of the best ways to provide hunger relief long into the future is by empowering people to earn a better living. Through skills training and small business support via microenterprise, you are fighting hunger long term and changing lives both today and for generations to come. Whether it's through a small store in India, a start-up bakery in Nigeria, or supplies for artisans in Peru, you are helping families to increase their incomes and better provide for the needs of their children and households.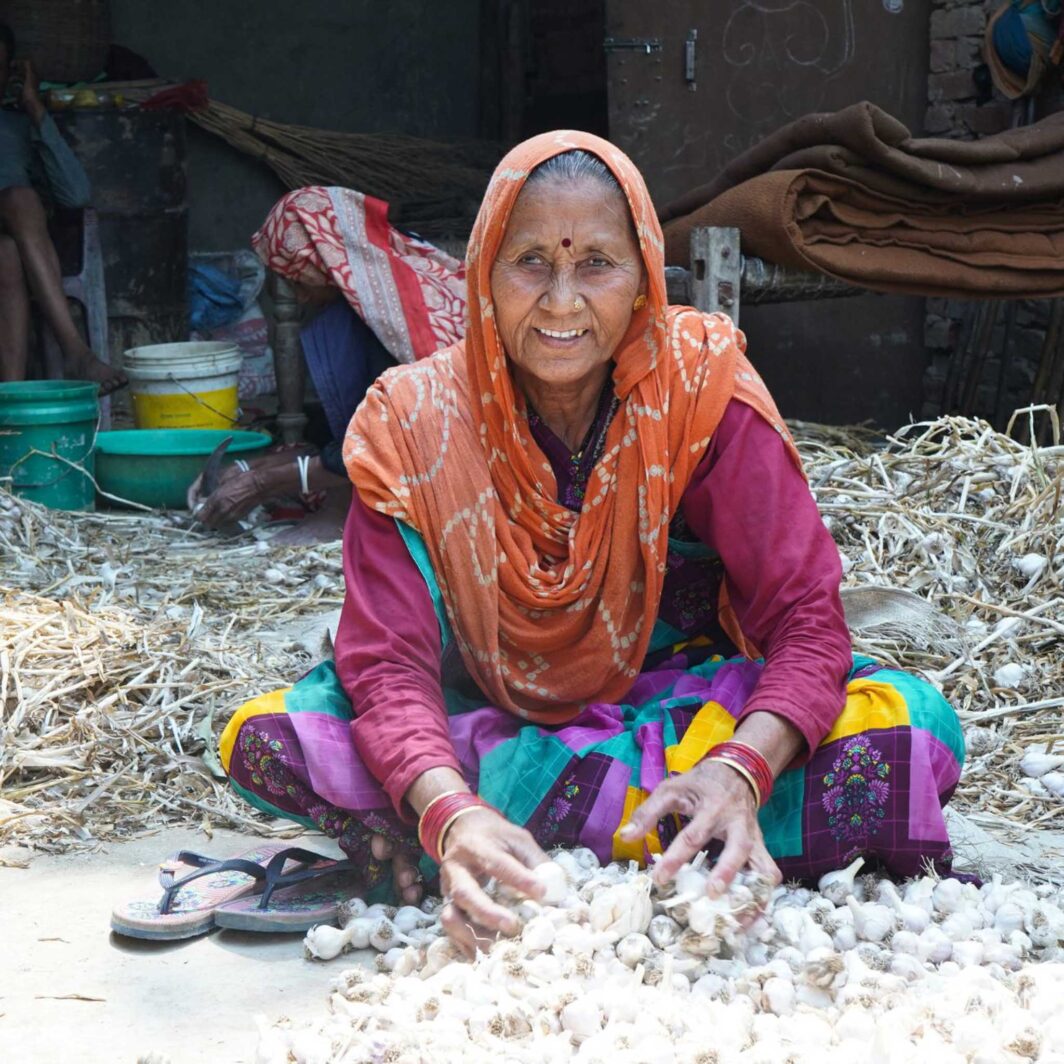 U.S. Hunger Strike Force
In the U.S., even many working families have a difficult time making ends meet during these days of high prices. Meanwhile, seniors, single parents, the unemployed, and those who are ill particularly struggle to put food on the table. You bless U.S. Hunger victims by making possible the distribution of millions of pounds worth of free food to local food pantries and other partner organizations. Large corporations donate the food, and with your help, we send out our fleet of Hunger Strike Force semi-trucks to get that food into the hands of those who need it most. In that way, your donations are leveraged for maximum impact!
Famine Relief
When famine and drought strike vulnerable countries like Kenya and South Sudan, many are robbed not only of food for their tables but also of their income opportunities. Thanks to you, Operation Blessing rushes to the scene in places like Kurungu to provide immediate relief to suffering and malnourished people.
Thank you again for feeding the hungry around the world.
God bless you for your giving heart!