MISSISSIPPI – A massive EF-4 tornado struck Mississippi on Friday, March 24, 2023. In its path were scores of smashed homes and destroyed lives. Over two dozen people were killed in the onslaught by this Mississippi tornado. As with many other natural disasters in the United States, Operation Blessing is involved to provide relief.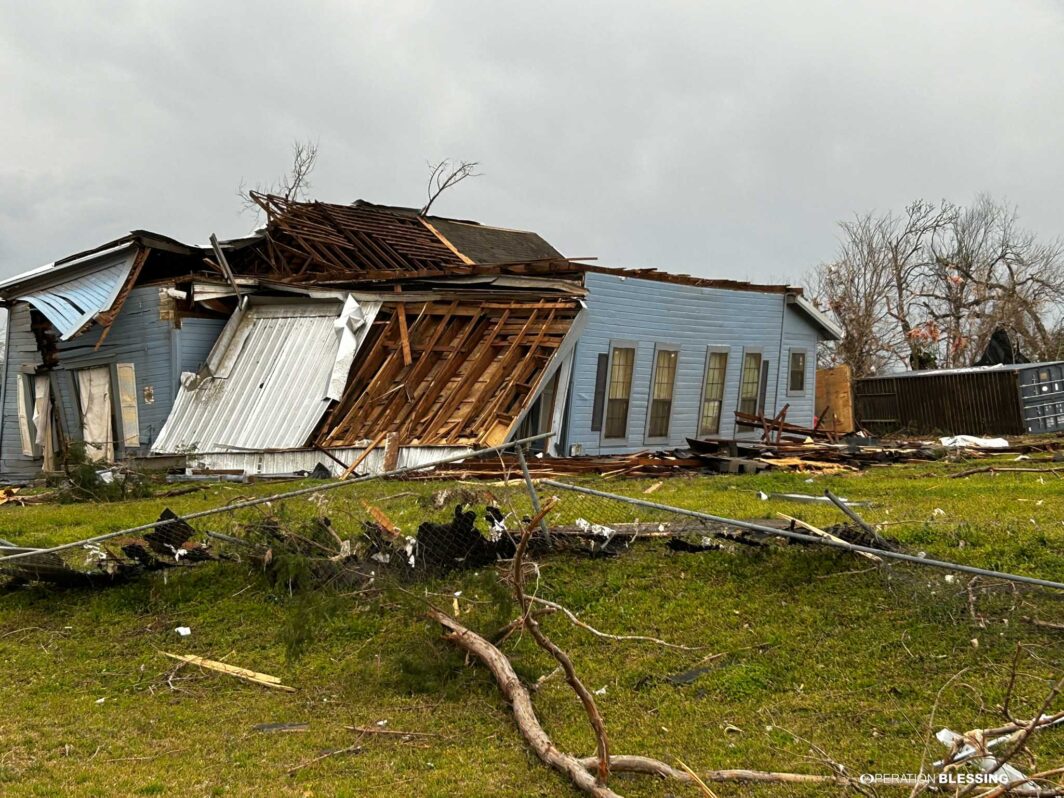 Operation Blessing Deploys U.S. Disaster Relief Team & Emergency Supplies to Mississippi
VIRGINIA BEACH, VA (March 27, 2023) – In response to a massive tornado that struck western Mississippi on Friday night, Operation Blessing has deployed leaders from its U.S. Disaster Relief team along with an initial truckload of emergency relief supplies.
The Operation Blessing team arrived in Mississippi and conducted damage assessments in the towns of Rolling Fork and Silver City over the weekend and will tour the town of Armory today. Once the assessments are concluded, team leaders will plan the best response.
Additionally, Operation Blessing deployed a trailer truckload of emergency relief supplies containing thousands of pounds of bottled water, emergency disaster relief kits and emergency meals, to a partner organization, Bethel Church (800 Tschudi Rd., Amory, MS). The truck is expected to arrive today or tomorrow.
Stay tuned for more information about Operation Blessing's Mississippi tornado response. To donate to the relief efforts: https://www.ob.org/disaster-relief/
Operation Blessing On the Ground in Mississippi
After an EF-4 tornado cut a path 170 miles long across Mississippi, damaging more than 2,000 homes, Operation Blessing deployed an assessment team to help hurting residents in the aftermath of the disaster. We're looking to serve where we are most needed.
Sending Relief Supplies to Hurting Families
Rolling Fork, MS was completely devastated by the powerful tornado that tore through on March 23rd. As local churches look to respond to needs where they can find them, Operation Blessing is sending in critical relief supplies including water, food, and cleaning materials.
Feeding Mississippi Disaster Victims
Since a terrible twister decimated Wren, MS and surrounding areas, the loss of power meant people very quickly needed food. Having damaged homes and no working refrigerators or other means of food preservation has left the people in need of hot meals, and Operation Blessing is there to serve.
A Testimony of Help and Hope
Minnie had never been through a storm quite like the one that hit her Mississippi home. She was thankful that they survived, but she felt emotionally scarred and in need of help. Thankfully, friends like you sent Operation Blessing at just the right time to offer tangible assistance in the ways she needed it most.
Arkansas Tornadoes
Following the tornado that struck Mississippi, a series of tornadoes struck Arkansas days later. As with the Mississippi tornado, Operation Blessing deployed to see how they could help. 
Responding on Two Fronts
While Operation Blessing was just starting work in Wren, MS, a new batch of tornadoes spawned and wreaked havoc across the South and Midwest. Now, another disaster relief team is on the ground in Wynne, AR offering hot meals and looking to help whatever way the suffering people of Wynne need most.
Food Supplies to Sustain Survivors
Operation Blessing continues to partner with the local church in Wynne, Arkansas after the town was decimated by a deadly tornado. Since people lost all of the food in their refrigerators and freezers due to power outages, our teams have supplied hot meals to help keep survivors going and face the long road to recovery.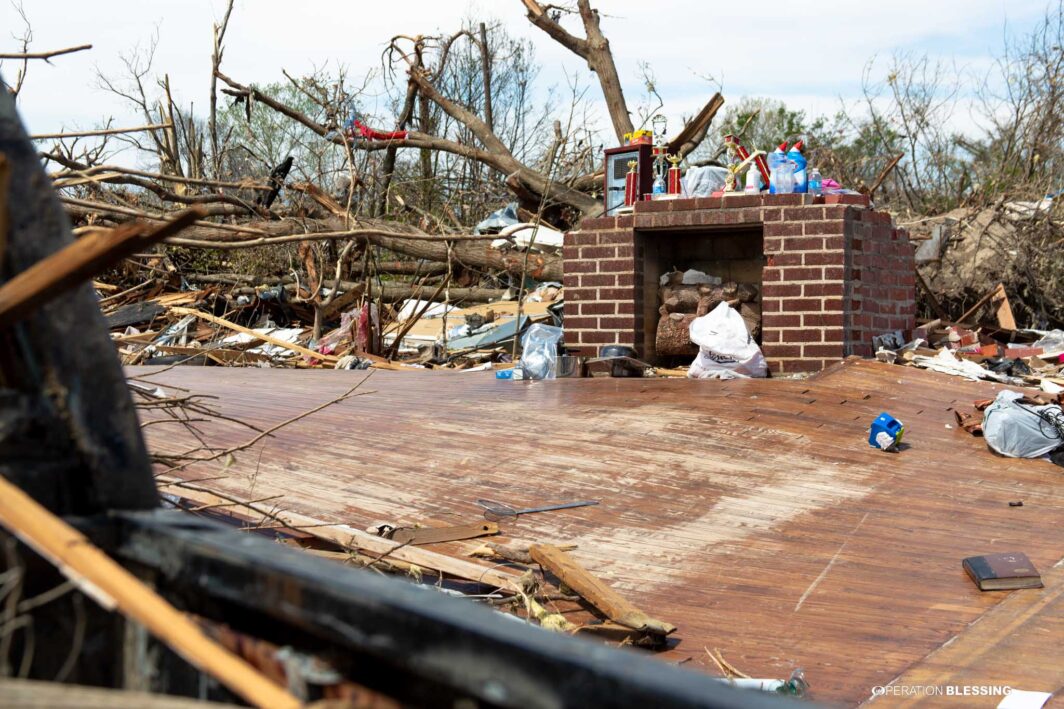 About Operation Blessing
Based in Virginia Beach, VA, Operation Blessing (OB) provides humanitarian services such as strategic disaster relief, medical care, hunger relief, and clean water. Founded in 1978, Operation Blessing has touched the lives of millions of people in more than 90 countries and territories, including the US. For more information about Operation Blessing, please visit www.ob.org.