President & Chief Operating Officer – Bill Horan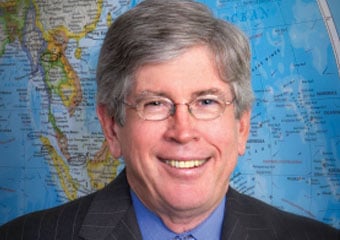 A sought after expert in entrepreneurial humanitarian aid, often appearing on national TV and media outlets, Horan brings expertise in safe water solutions, chlorination programs, food security innovations, and logistical ops. With more than 25 years of business and international relations expertise, he has helped shape OBI into a "Swiss-Army-knife" with its multifaceted ability to provide humanitarian aid, particularly in times of crisis and disaster as an emergency response provider. Horan was named to 'The NonProfit Times' list of "Power & Influence Top 50" following his innovative approach to Hurricane Katrina aid.
Horan is committed to a "Loaves and Fishes Strategy" to leverage and multiply resources to bless as many people as possible and that has led to significant holistic projects such as raised-bed organic farming in Guatemala, solar-powered wells with drip irrigation in Kenya, 10-to-1 U.S. hunger relief delivery program, and fish ranching in Haiti. He has helped OBI to continue to be a leader in developing innovative, entrepreneurial and "ask-don't tell" disaster response strategies that include: manufacturing liquid chlorine to tackle the Ebola and cholera crises; desalinating saltwater for typhoon victims in the Philippines; setting up brick factories and boat building projects to aid tsunami victims; and conducting a mosquito-eating fish program in post-Katrina Louisiana.
"I think of Operation Blessing as a pipeline to the poor—a conduit in which blessings are multiplied and delivered efficiently the world over," Horan says.
Prior to working with OBI, Horan was the founder of Michigan Aggregate Machinery, an international company that has been an industry leader in used aggregate machinery. He has traveled extensively throughout Asia, Europe and Africa, having business relationships in all 50 U.S. states and 33 foreign countries.
Raised in Guilford, Connecticut, and Northville, Michigan, Horan graduated from Augusta Military Academy in Virginia. He is an avid fisherman and is past-president of the Cayman Islands Angling Club. Horan and his wife Laura have two grown daughters.
While he now serves as a consultant, Bill Horan retired from his position as president of Operation Blessing in May of 2018. Read his retirement letter here.