VICE PRESIDENT, PROCUREMENT & CORPORATE RELATIONS – Pam Erickson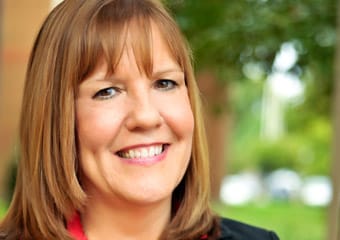 Pam oversees the procurement and corporate relations staff in the daily acquisition of food, medical and relief supplies for all Operation Blessing programs. Since joining OB in 1995, Pam has utilized her leadership skills and teaching abilities to build a gifts-in-kind infrastructure, put together a top-notch procurement team and developed a multitude of loyal corporate relationships.
Pam's passion to provide resources to the poor and less fortunate is the driving force behind her success. Her ability to plead the cause, and personally connect her corporate donors to the needs around the world, have resulted in food, medicines and relief supplies valued over 2 billion dollars being donated to Operation Blessing.
Pam holds a Masters of Education Degree and has developed multiple community-based programs that target areas of specific interest to her corporate donors. She is on the cutting edge of creating ways to help companies meet their Corporate Social Responsibility (CSR) goals through community investment opportunities. Pam's drive for excellence has earned her Operation Blessing's President's Award for Excellence multiple times.
In her personal time, Pam enjoys writing, fitness training and reading. She has two sons and resides in Virginia Beach, VA.